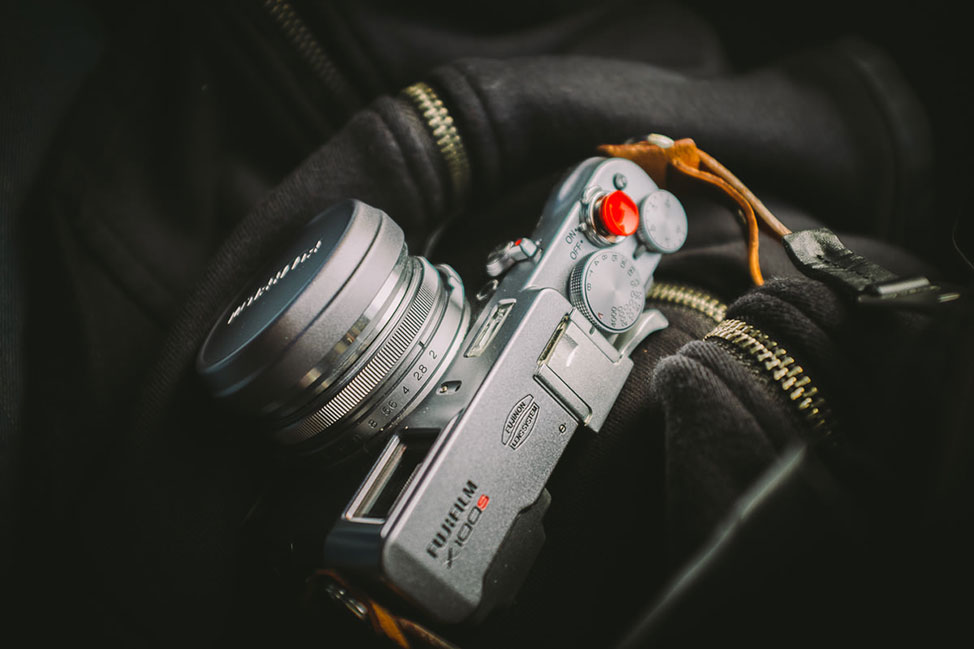 With my London trip this past weekend, I not only got to see one of my favorite cities in the world and visit with one of my dearest friends, but I also got to check off one of my 14 things to do in 2014. Thanks to my friend and her generous birthday gift to me, I got to dine at a Michelin starred restaurant.
On the Friday evening that I arrived in London, we took the tube from her home near Balham to the Moorgate stop on the Northern line, wandered out onto the street level, then after a few turns we were walking up to the South Gate Hotel. The hotel itself had the clean lines and art-infused lobby of a newly built, design hotel, but this was not our final destination. We took the lift (when I'm writing about London I get to call it a lift) up to the top floor and found ourselves in the elegant entrance of the Michelin starred restaurant, Angler. What a fine welcome back to London!
We were shown to the plush, but not stuffy, main restaurant which shined with mirrors, floor to ceiling windows and intricate metal cut outs on the walls and ceilings. We placed our order for the dinner tasting menu with wine pairings and sat back as the 6 course meal began.
And here's where I faced my dilemma. To shoot or not to shoot…pictures for the blog.  I knew from the moment my friend mentioned our dinner that I would want to write about it here on the blog, and what better way to tell a dining story than to have photos of the food and the restaurant decor?
But at the same time, we were in a elegant restaurant and it seemed a bit crass to start snapping away at each course, whether I used my bulky DSLR camera or my slightly less conspicuous iPhone camera. In addition to those concerns, it also just seemed  a bit disruptive to the great conversation and flow of the meal to have to stop, line up my plate, lean to the side, get closer, avoid the glare and then capture the photo. Sometimes its just nicer to enjoy the moment and ignore the lure of the Instagramable picture. Do you agree?
By the time the food and wine courses wrapped up and we sipped our coffee, there was no doubt in my mind that this restaurant deserved its Michelin star. Each course we had was delicious, fresh and perfectly presented. Even items I didn't think I would like (e.g. lamb breast, fried oyster and licorice ice cream) were quickly devoured.
I also learned about a wonderful new concept: the pre-dessert. As if dessert weren't enough, there's also a pre-dessert dessert??  Absolute decadence!  And truly it was. I think it is safe to say that this pre-dessert course was the favorite for my friend and I, though sadly we're not even sure what it was.  I believe it had some sort of white chocolate sauce, a crunchy base and perhaps a pistachio element. I really should have asked our server, but I was in such a joyful state by the end of the meal (perhaps aided by the 6 courses of wine as well) that I didn't even think to inquire.*
At the end of the meal, my friend and I both commented on the fact that while we had eaten very well, we had not overeaten. The Angler definitely planned their portions well – just another of many details they take into account. In the end I couldn't help my self and eventually I gave in and took one photo of something we ate.  Otherwise cameras were off limits, and I enjoyed taking a break from Instagram, Facebook and Twitter photo ops…if only for a moment.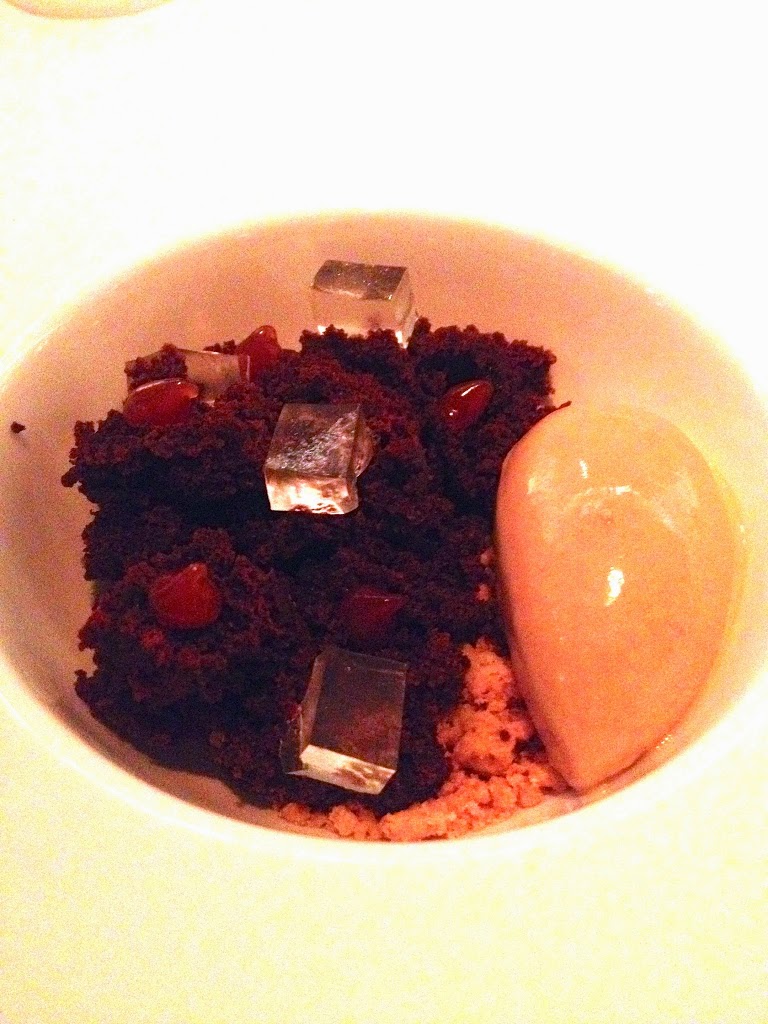 A quick picture of our gingerbread dessert.
*Update:  I contacted the Angler restaurant and they promptly replied to answer my question about the pre-dessert.  Apparently that deliciousness we experienced was lemon posset, white chocolate and crumb lavender.  Heaven in a bowl!