It was nearly a year ago I left
this
…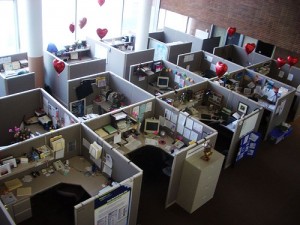 Sad cubicle farm
for THIS…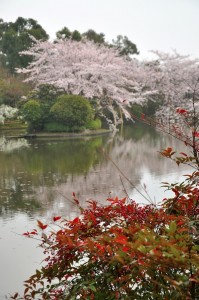 Cherry Blossoms in Kyoto
and THIS…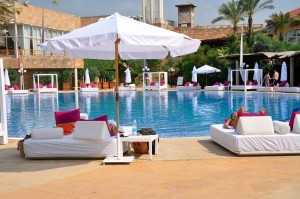 Beautiful resorts in Lebanon
and THIS…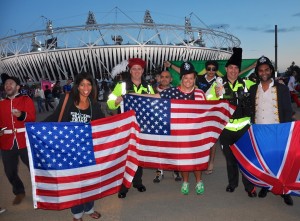 Celebrating with the World at the 2012 Summer Olympics
And now, 10 months later, I find myself here…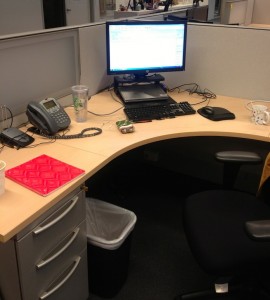 Back in the cubicle again…
*Sigh!* When I looked into the future on April 1, 2012 (my escape date) did I see myself landing back in a cubicle when my 5 month trip came to an end? Well…maybe. I guess I knew it would be a possibility. Just like when you when you to the mailbox, you know there is a possibility that there will be a bill waiting for you. A disappointing possibility, but a possibility just the same.
I knew upon coming back to the US that I'd need to have some sort of an income, and while it would have been great to have that income coming from something that would allow me to keep traveling, those jobs are not so lucrative or easy to find. So, for now at least, I'm back in an office, I wear a badge clipped to my business casual pants and I drink coffee in an break room rather than in a scenic cafe.
But like anything, its all in the way you perceive it. I can think of it as cubicle prison or I can see this transition in a more positive light. According to the "positive light"…
It's not cubicle its a paycheck.
Months of world travel don't come for free and until I become the female, slightly pickier Anthony Bourdain, I will have to find a way to support myself. And working in a comfortable office just a short commute from my apartment in an interesting industry is certainly not the end of the world.
It's not a cubicle, it's an opportunity to learn.
Basically every experience you actively engage in offers a chance to learn something new. My new role allows me to get a closer look at the entertainment and media industries which are pretty interesting and I will certainly learn skills that I can apply no matter where I end up in the world.
It's not a cubicle, it's a chance to meet new people. One of the best things about my round the world trip was meeting and becoming friends with people I never would have come across if I stayed at home. Although closer to home, I still am meeting new and interesting people. And you honestly just never know where that next travel or writing opportunity might come from. The person you start talking to at the office coffee machine might just hold the key to the next big thing. And hey – don't people come to Hollywood all the time to be discovered?
It's not a cubicle, it's a motivator. And if I'm truly not happy when this 6-month assignment ends, then I will be motivated to find a better way to support myself. If I do find that I am enjoying my new career turn, then I will be motivated to continue working while also following my passion for travel. No one says you can't do both (AND not OR).
So, while I may not be completely thrilled about finding myself back in the cubicle I escaped last year, I am still beyond thrilled that I had the time away. Not only did I get to explore and travel and follow my passison, I also proved to myself that I could do it successfully and I know that I can do it again. So please wish me luck with this transition and know that this is neither the end of my international travels nor of this blog. The road still calls and I will still answer!