ALONE is sitting by myself in my hotel room while planning the next leg of my journey. LONELY is realizing I am the only person sitting by myself in a youth hostel common area full of laughing and partying friends.
ALONE is having dinner by myself and enjoying it because I can eat what I want, when I want without having to consult another person. LONELY is having a bag of chips and juice for dinner as I watch others around me planning a big night out.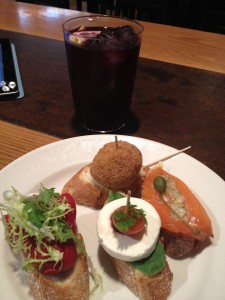 My last meal in Barcelona – ALONE but not LONELY
I'm an only child so I do ALONE pretty damn well. But LONELY…Nah – not so good at that one. It doesn't help that I'm shy and fairly introverted and the the thought of joining an already formed group ranks up there with the thought of dental surgery. Of course no one enjoys being LONELY, but some people are just better at getting out of that situation than others.
Countless times, people have told me how "brave" I am for traveling the world by myself and that they didn't think there was anyway they could do it. Something tells me their version of brave has to do with facing crime or injury without having anyone to help you. Strangely those things don't worry me too much.
For me, brave is the simple, yet daunting action of making friends when you don't feel like you fit in at all. If I'm traveling for a weekend, I may have no desire to meet anyone. Short trips like that often have no purpose other than to get away and be alone. But when I'm on the road for weeks or months at a a time, I do want to and need to meet new people – both locals and travelers alike.
For me it is mostly a numbers game. If I'm alone and I see another travler alone, I can usually get the courage to strike up a conversation. Or if I'm traveling with at least one other friend, jumping into a group isn't quite so intimidating. Maybe that is because I know that even if I am totally rejected by the group, I still won't be totally alone. But when its me vs. a group of laughing, smiling, partying people, well, I will usually end up watching from a distance rather than jump in with both feet.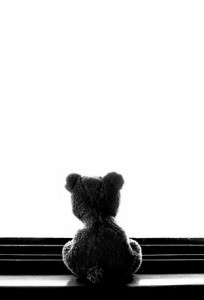 Alone vs. Lonely
The one good thing about LONELY is that it's fairly temporary and the benefits of being able to travel the world at your own pace, often outweighs those uncomfortable moments. As you can probably tell, I had to deal with LONELY while here in Barcelona. I realize with 6 weeks left on this trip and a lot of city hopping in front of me, I'm going to be put in this situation again and again. It would help to know that I'm not the only one out there with these feelings, so please chime in with a comment if you've dealt with this. And please share any suggestions for being brave and getting past LONELY.