There were many different inspirations for my trip to Singapore earlier this year. Probably the most obvious reason, to check out the Formula 1 races. Then there was the chance to experience a new country. Even though I am guilty of being a serial traveler (I've completely lost count of how many times I've visited London since my first trip back in 1998), I do love to explore new places as well. But another reason that may seem silly to all but the most serious traveler – I wanted to check out Singapore's famous Chaingi Airport.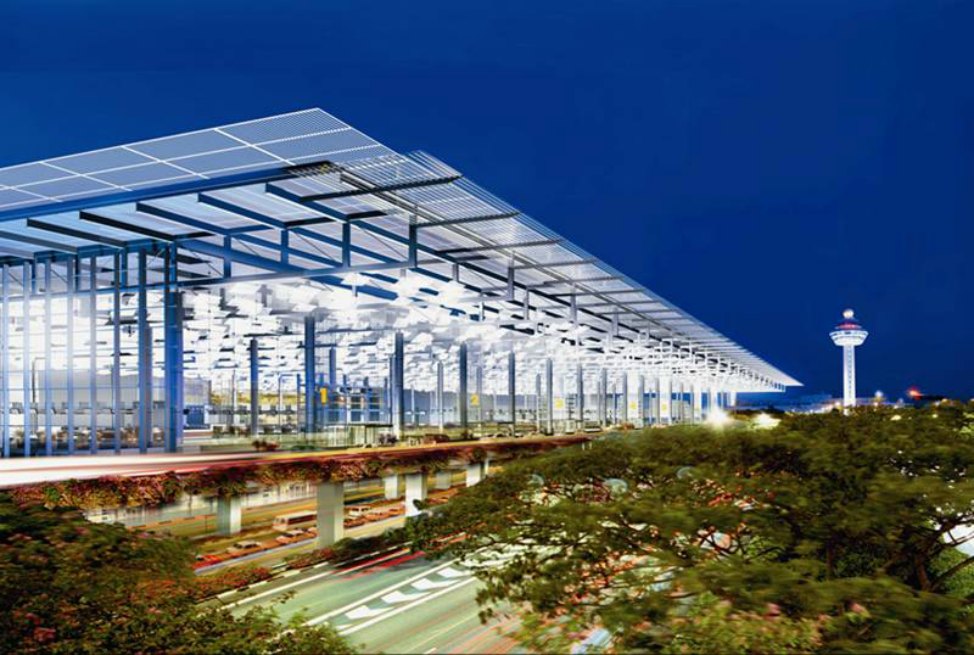 It is regularly rated as "best in the world" and has everything from world class shopping (fairly typical) to butterfly gardens (beautifully unusual). I love a good airport departure hall and couldn't wait to check this one out.
I arrived in Singapore in the middle of the night, so knowing how exhausted I would be, I figured I'd save the full glory of Chaingi for when I left for my return trip home. I'd arrive a few hours before my flight so I would have plenty of time to explore all of the terminals; not just the one from where my flight was leaving.
My flight back to Los Angeles from Singapore left at some ungodly hour in the morning, so I planned to arrive not long after midnight to see what the airport had to offer then take a little nap in one of their quiet areas. But not long after I entered the airport I realized I had made a mistake.  Turns out that Chaingi does not do after hours very well. I figured with flights coming in from all over the world, they would be a 24-hour facility. Kind of like the city of Las Vegas. It doesn't matter what time you arrive in Vegas – there is always some place to party, to gamble and to shop. Even the airport in Dubai was full service when I was there in the middle of the night. Not Chaingi.
It started with my primary mission of buying a wallet from a store I discovered while in Singapore – Shanghai Tang. I fell in love with their products on this trip and decided to splurge on a new wallet at the airport where there were two locations. But when I got to the airport, I found that one location had just closed permanently and the other one was not open at that time of night. Perhaps I was saved from spending a wad of cash on a new wallet, but still I was disappointed. That's OK – there would be plenty of other shops and attractions to keep me busy until my flight, right?? Truth is, there were not. Nearly all the shops and restaurants were closed until the next morning after my flight departed. In my terminal I found one souvenir shop and a restaurant where I sat for a few hours to use their Wi-Fi because I had nothing else to do.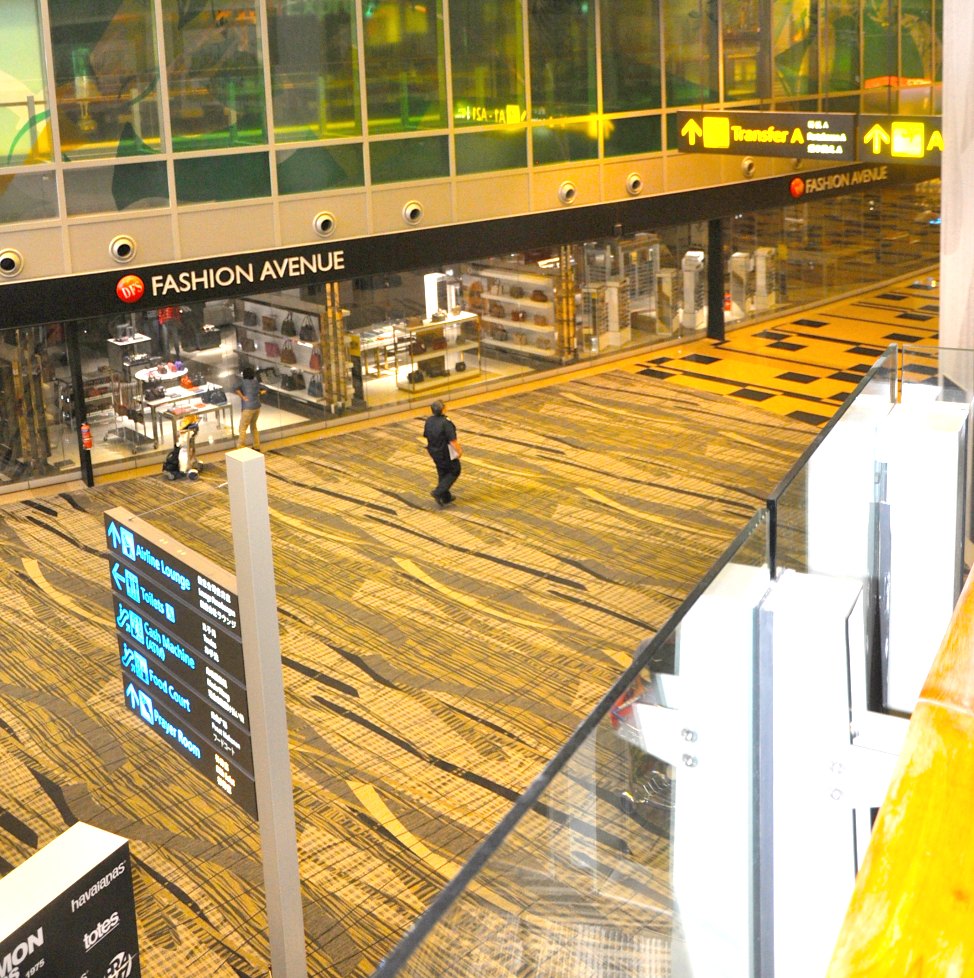 I did eventually make my way to the butterfly exhibit – a two level enclosed area where you can see live butterflies. Unfortunately, I suppose butterflies need to sleep too, so the exhibit was very dimly lit and the best I could see was a few cocoons that appeared to be nearly hatched. Then the thing that sealed it for me was when I was pretty sure the thing I saw crawling on the floor was a mega-roach. I got the hell out of there after that.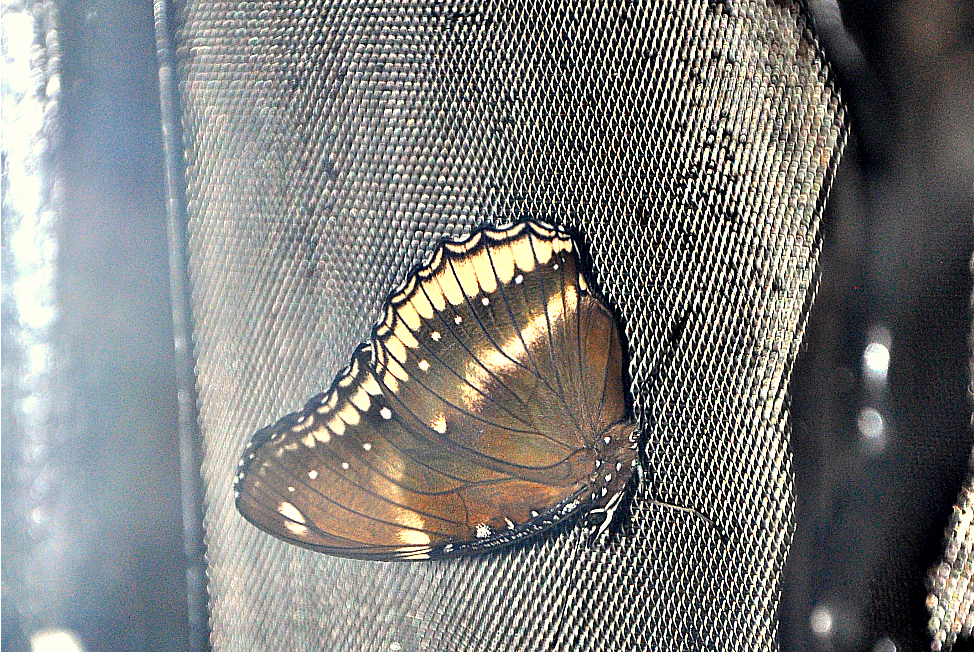 Defeated, I wandered through a closed down food court, looked at a koi pond for a few minutes then thought, well, I might as well get some sleep in one of their quiet lounge areas until my flight time. Well, it would have been a quiet area if it wasn't for the jackhammering. Just my luck that they had set up a construction zone just near the rest area. Foiled again.
At this point I gave up and did laps through the one open souvenir shop picking up a few extra gifts I probably didn't need. No sleep, bare minimum shopping and food options and a sleepy, roach guarded butterfly exhibit. I found a cup of coffee, got the Wi-Fi password from the information desk and checked my emails.
I have absolutely no doubt this airport is top notch during regular business hours, but in the wee hours of the morning, even though flights are still arriving and departing, Chaingi is not at all what I expected. I'll blame myself for not doing better research to see what hours their facilities really were open for business and for having expectations higher than they perhaps should have been, but when you're rated number one in the world…
Still I have every intention of visiting Singapore again and just hope that my flight arrival and departure is better timed.