OK, everyone…raise your right hand and repeat after me.
"I Promise, when I visit Singapore, that I will visit the Marina Bay Botanical Gardens".
OK good…as you were.  Now you may be saying, I don't care about a bunch of flowers. I'd much rather (instert activity from the following list)
   

check out the night clubs,
   sit by the pool,

   

indulge in a shopping fest
   stuff myself silly with street food
Well, you can and should do all of those other things as well, but the Botanical Gardens are more than just a bunch of pretty flowers. It's a peaceful place with fascinating architecture, beautiful views of the bay, cultural artwork, waterfalls…oh, and flowers.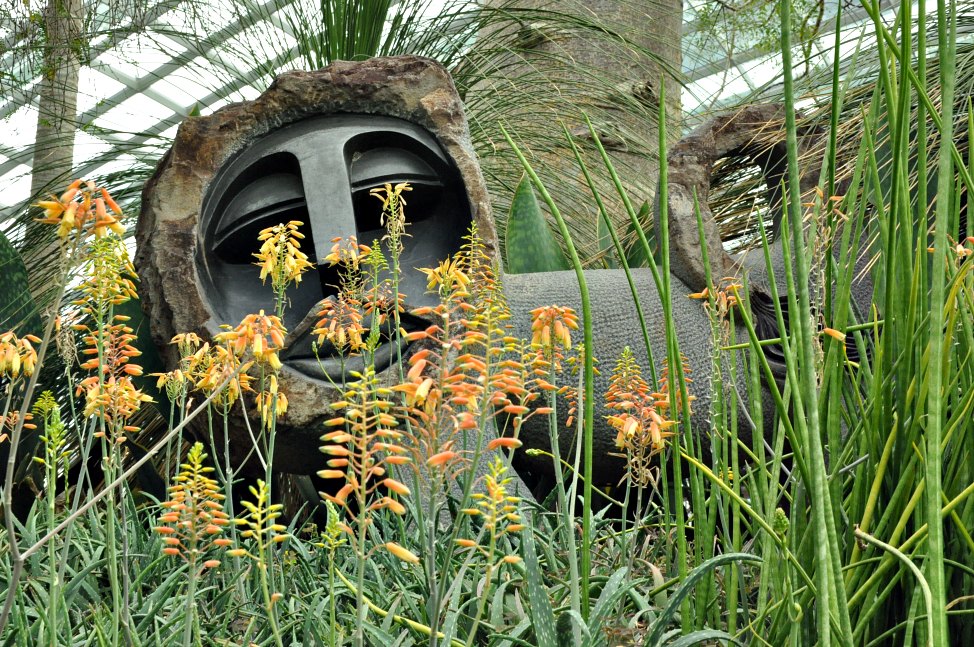 There's quite a bit to see and do at the Gardens, both indoors and out, but given the heat had humidity the day I visited, my friends and I decided to stick to the indoor Flower Dome and the Cloud Forest.  The gardens provide headphones for an informational walk around the premises, but I opted for just wandering through at my own pace and occasionally popping in my own headphones to listen to some tunes that just let my mind wander into a vivid colorful world.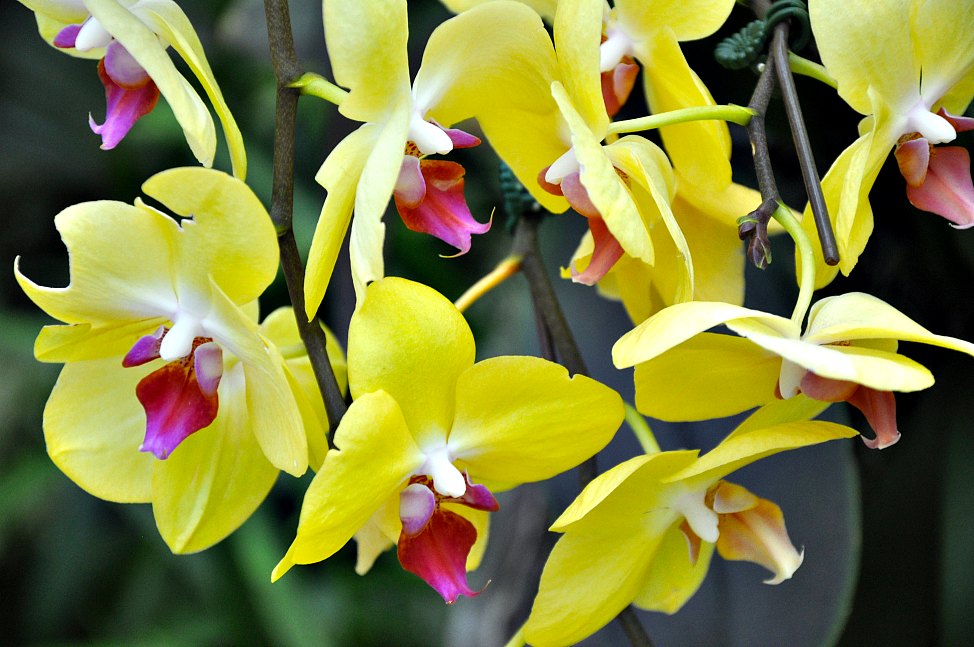 In the Flower Dome I spent nearly an hour just strolling along the path way, soaking up all the beautiful bursts of colors and slightly camouflaged pieces of artwork imported from parts of West Africa, the Australian outback and Pacific Island countries. Try not to be in a hurry when you visit so you can take everything in at a leisurely place.  There is a cafe within the Flower Dome called Pollen if you need a bite or a cocktail during your visit and there appeared to be a huge banquet hall which I can only imagine costs an arm and a leg to rent out. But how gorgeous it would be to have a party or reception surrounded by all those flowers.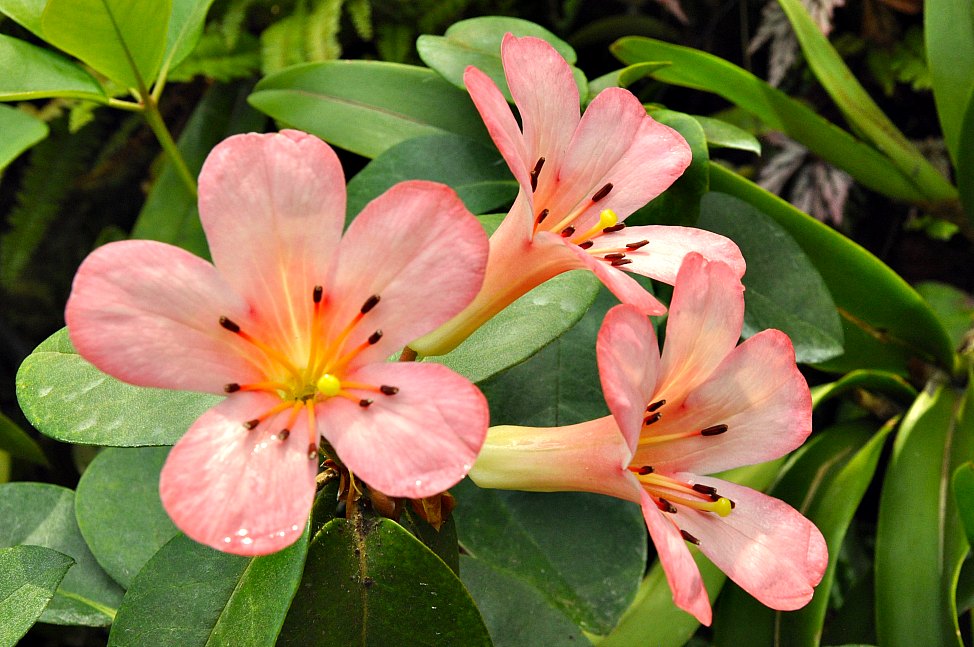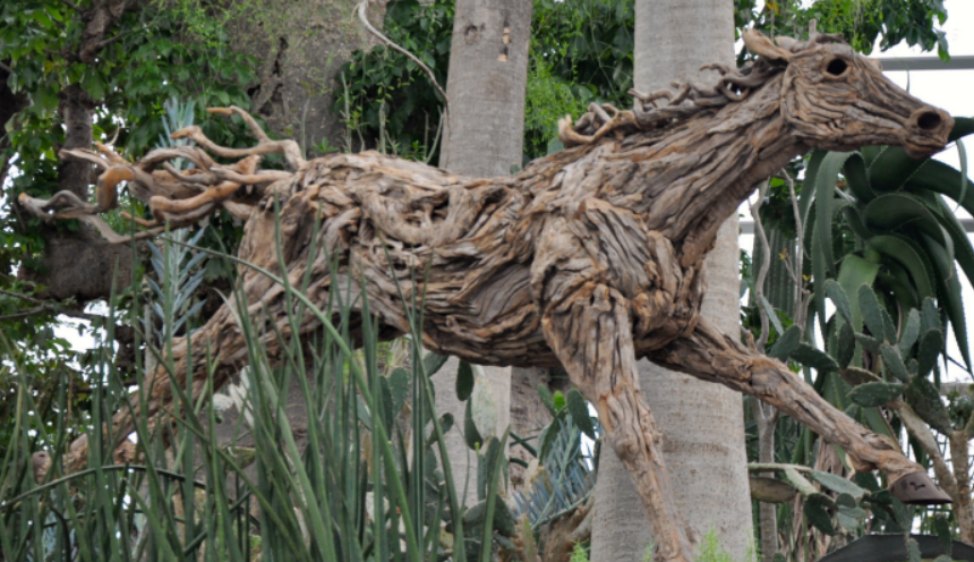 While we were in the glass covered Dome, the heavens suddenly unleashed heavy downpour. It was the perfect place to be to watch and hear the rain but not get soaked.  And as quickly as it started, the skies dried up and by the time we left the Dome there were nothing but a few puddles (well, that and a whole lot of humidity) as proof of the storm.
After the beautiful manicured flowers of the Flower Dome, we wandered into the lush, green, wild of the Cloud Forest. You cannot help but look up as you walk into the exhibit as a waterfall crashes down from a 35 meter tall, plant covered mountain. This is the worlds tallest indoor waterfall.  I couldn't help but feel like I was on Pandora in the movie Avatar.  Elevators and elevated pathways built into the "mountain" take you all the way up to the top where you'll see a beautiful view of the Marina Bay Sands hotel and the surrounding gardens and waterfront area.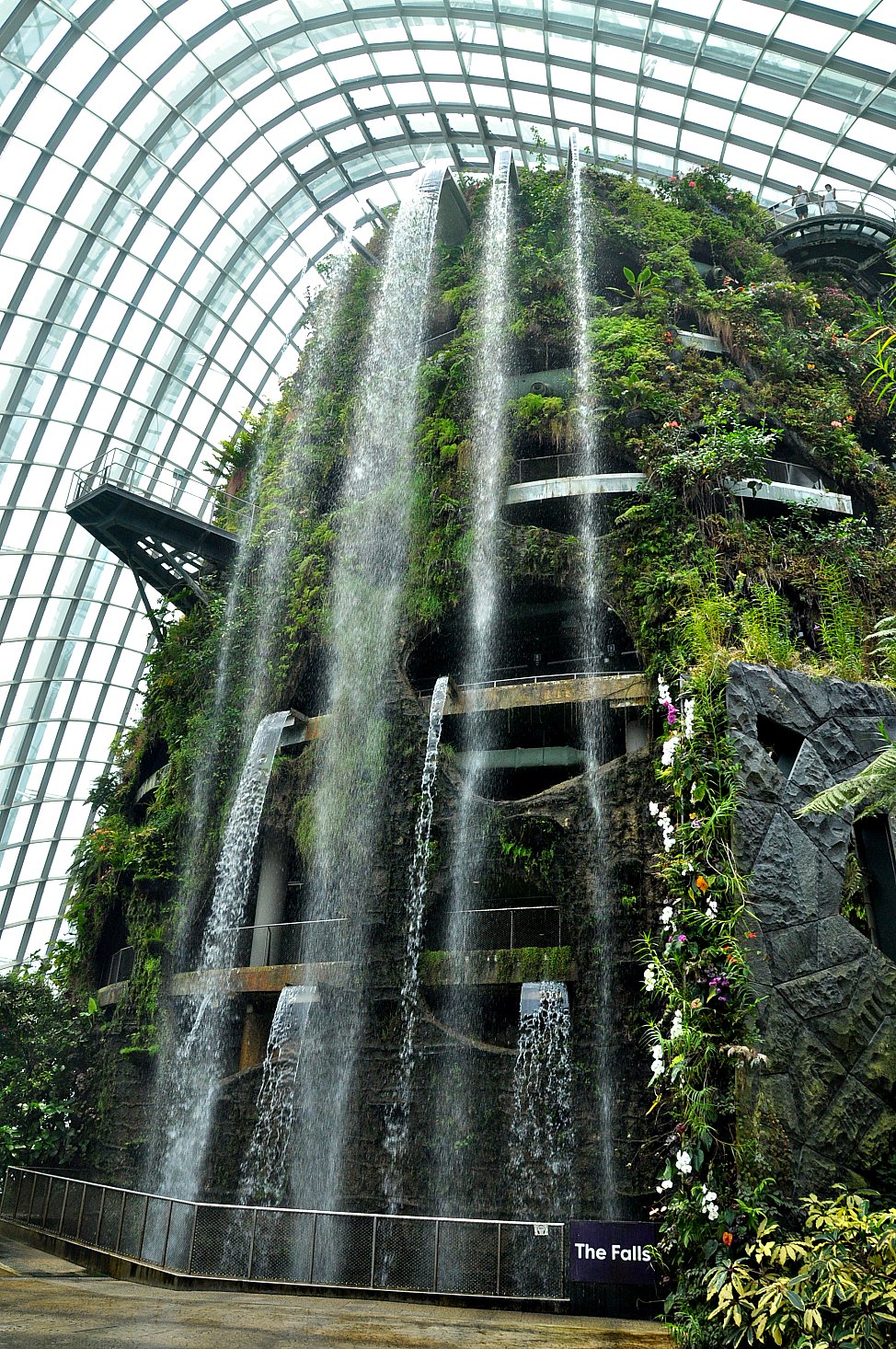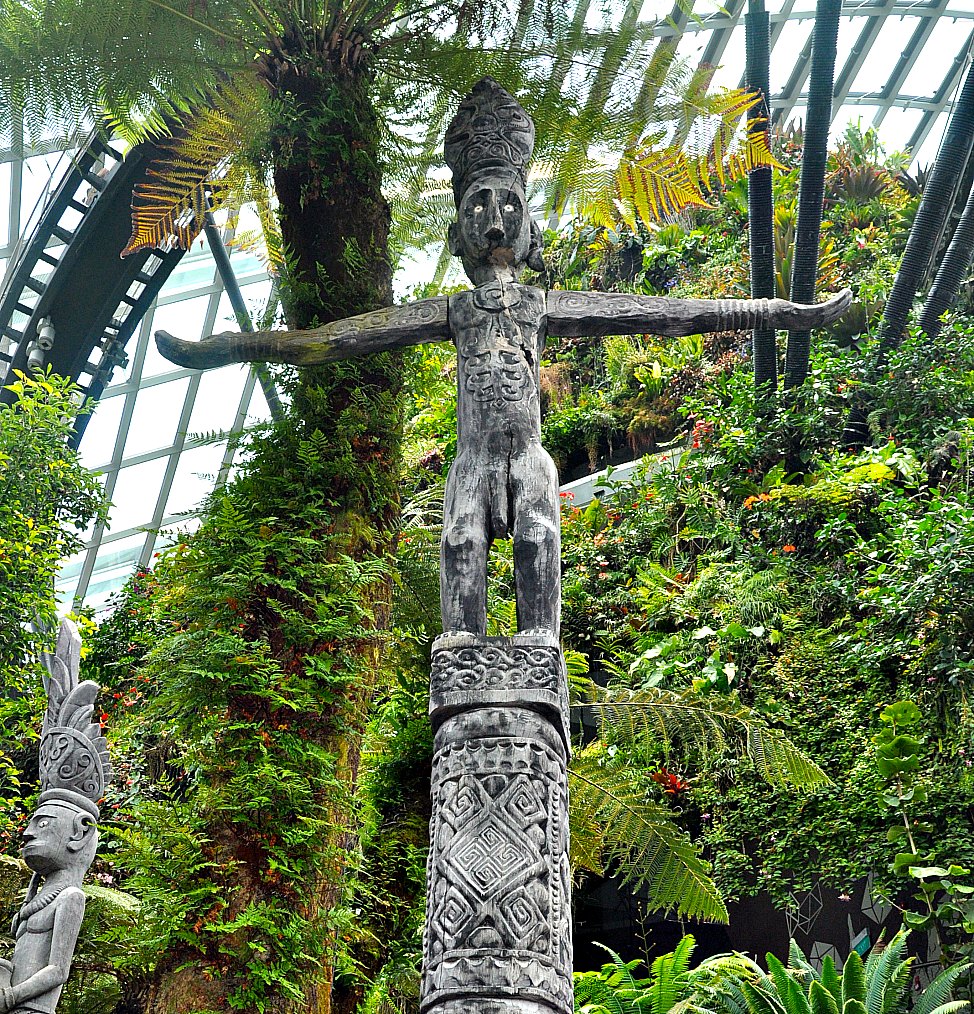 For those two exhibits, I'd say we spent about 2 – 2.5 hours there and enjoyed every second.  Being one of Singapore's main tourism sights, there are many ways to get to the gardens.  My friends and I picked up a taxi from near the City Hall area which was an easy and air conditioned option which took us right to the entrance of the park. There are also options to catch a bus, the metro or even walk from the Marina Bay Sands Hotel.  At the time of writing this post, the cost to get into two exhibits was approximately $22 USD and worth every cent! If you're heading to Singapore, whether on business or vacation, do make a point of setting aside a few hours to take in this beautiful showcase of art and nature. Have you been to Singapore's Gardens by the Bay? Did you fall in love with it like I did? What did you think?