While I definitely enjoy seeing the beautiful landscapes and famous landmarks when I travel to a foreign country, the trivia nut in me also likes to collect "little know facts" (or at least little known to me). Here are 5 interesting facts I learned about Armenia while I was there. And you can thank me later if this earns you a point on trivia night at your local pub.
1. Armenia has its own mini Stonehenge. While the stones are not as large as the ones you'd see in England, there definitely does seem to be a pattern to these similarly shaped stones as they stretch across the open fields.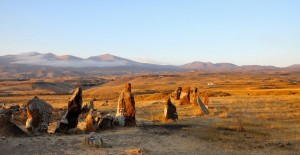 The Armenian Stonehenge
2. Khndzoresk is a cave village where people still lived up until 30 years ago when the government forced the residents to relocate to the nearest city.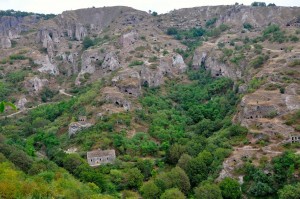 Look closely to see the openings to some of the cave homes
3. The capital city, Yerevan, is commonly believed to be named after words spoken by Noah (yes, that Noah…of the ark). After the waters subsided and Noah found his ark on Mt. Ararat, he shouted "yerevats"which means "I see" referring to the land he finally saw after all of the flooding. Yerevats eventually became Yerevan.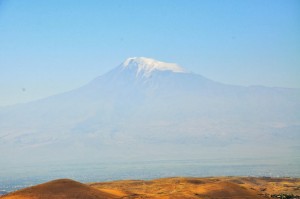 Snowcapped Mt. Ararat
4. Armenia's national sport is…Chess!
They even have a Chess Palace in their capital city and all children take a chess classes in school while growing up.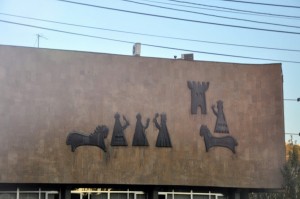 The Chess Palace in central Yerevan
5. Armenia has the longest ariel tramway that is built in one section. It takes passengers from the cit of Halidzor to the famous Tatev Monestary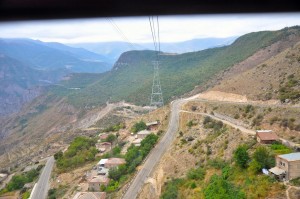 View of the winding roads and hills from the world's longest aerial tramway.
OK, Armenia experts and enthusiasts…any other good trivia you can share with me? Please share your comments below or on the There's So Much To See Facebook page.