This is the third post in the series "My 10 Favorite Things about….". Today's country is Thailand, the sixth stop on my RTW trip from 2001/2002.
1. Chiang Mai Night Markets – great variety of cheap clothes and gifts for blocks and blocks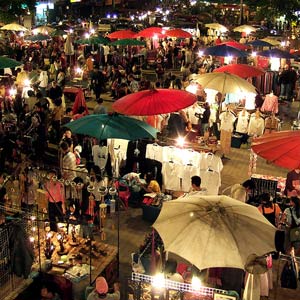 2. Rock Climbing at Krabi – I thought I'd be great at rock climbing because I'm tall and not afraid of heights, but I was wrong. I was "phobia" scared, but strangely I really liked something about the challenge so I kept at it. Perhaps the really good looking climbing guys also gave me a bit of incentive to keep trying.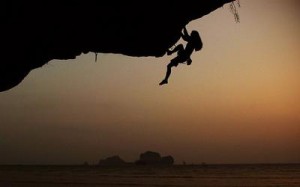 Clearly not me….but maybe one day
3. Dancing the night (and morning) away on Koh Phi Phi – my friend and I were convinced that there was a single dance mix that all the clubs shared. If you missed you favorite song at one club, head to the next bar and you have a good chance of hearing the same song 5 minutes later. But still, you can overlook the cheesy music for the chance to dance right along the beachfront.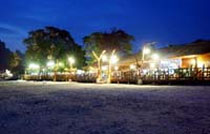 4. Potato and Cheese Crepes at 4:00 am – after a night of dancing on Koh Phi Phi, an early morning stop at the crepe stand is well deserved.
5. Shells that move – I couldn't figure out why the beautiful shell I picked up from the beach kept falling on the floor when I brought it back to my bungalow. Oops…should have checked for hermit crabs before leaving the beach.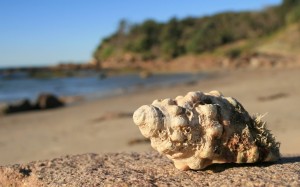 6. $6.00 Massages – inexpensive and plentiful…it got to the point when we'd make a massage a part of our daily routine. Plus there was the shock of finding out they include massaging knee caps and boobs – never had that in the US.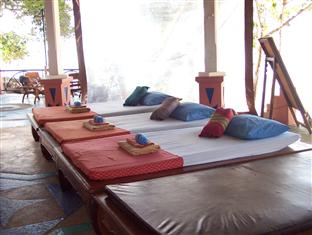 7. Diving in the Andaman Sea – warm water and beautiful fish plus diving with "safe" sharks.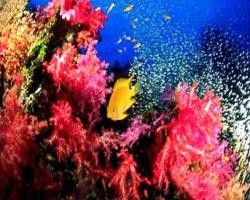 8. Hiking into the hills of Northern Thailand – a 2 day hike into the hills with beautiful views of the countryside and the chance to stay in the village of a local tribe.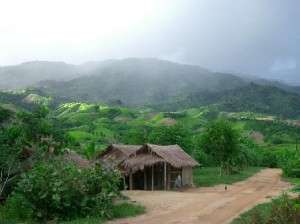 9. Geckos – loved those cute little mosquito eaters.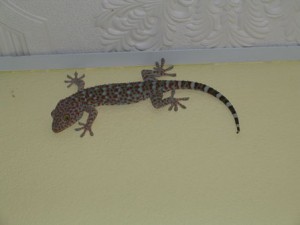 10. Variety – I've always said that my favorite thing about Thailand is that the backpacker enjoys it just as much as the luxury traveler. An adventure junkie can travel with a beach bum and both will have plenty to do. I am a split personality traveler, so this works perfectly for me.