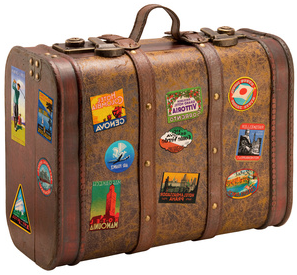 I am taking a break from the "Top Ten" posts I've been doing for the last few weeks because I have big news! After all the planning and plotting and dreaming I just booked my Round the World trip and I am so incredibly excited! I have spent months thinking up an itinerary, checking flights, researching cities and getting up the nerve to plunk down the credit card. But that day is finally here. Today I have my itinerary in my email inbox and now the countdown starts towards take off on April 1. (And yes, the irony that I'm leaving on April Fool's Day has not been lost on me. But somehow I feel that I'd be the bigger fool continuing to let my dreams pass me by.)
I officially have 47 days to look for accommodations, notify friends in cities where I'll be visiting, get rid of unnecessary clutter (including my car), find someone to sublet my room, get my blog in tip top shape for the road, figure out health insurance, lose 10 pounds, sign up for language classes and pack my bags (which will probably happen on March 31 around 9:00 pm). Oh yeah – and figure out my work situation. Yikes! But it is all so doable. It really is. I'll just keep a checklist, take one step at a time and know that things will work out.
I would be lying if I said I wasn't a little bit nervous about this next journey. 95% of the time I'm over the moon about the trip, but every once in a while, the voices in my head start to wonder a little too loudly about "what could go wrong". So I try to drown them out with thoughts of "What is going to go right". This will be my 2nd Round the World trip so I'm not under any illusion that there won't be hiccups along the way. But I also know that hiccups are no reason to stay home on the couch. So away I go!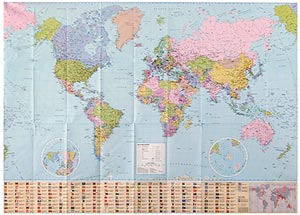 Here's where you'll find me between April and August this year. If you have any advice on these cities or if you'll be there too, PLEASE let me know with a comment below. Half the fun of traveling is making connections with amazing people all over the planet.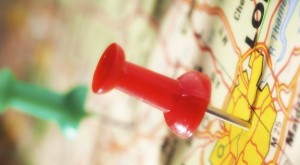 Seoul
Sydney
Istanbul
Abu Dhabi
Beirut
Amman
Larnaca
Budapest
Madrid
Amsterdam
London
I will also do my best to make it to Lisbon, Barcelona, Paris, Oslo, Dublin and Berlin or wherever else the wind may take me. Wish me luck as I get ready to set off and please do let me know your thoughts on my itinerary.