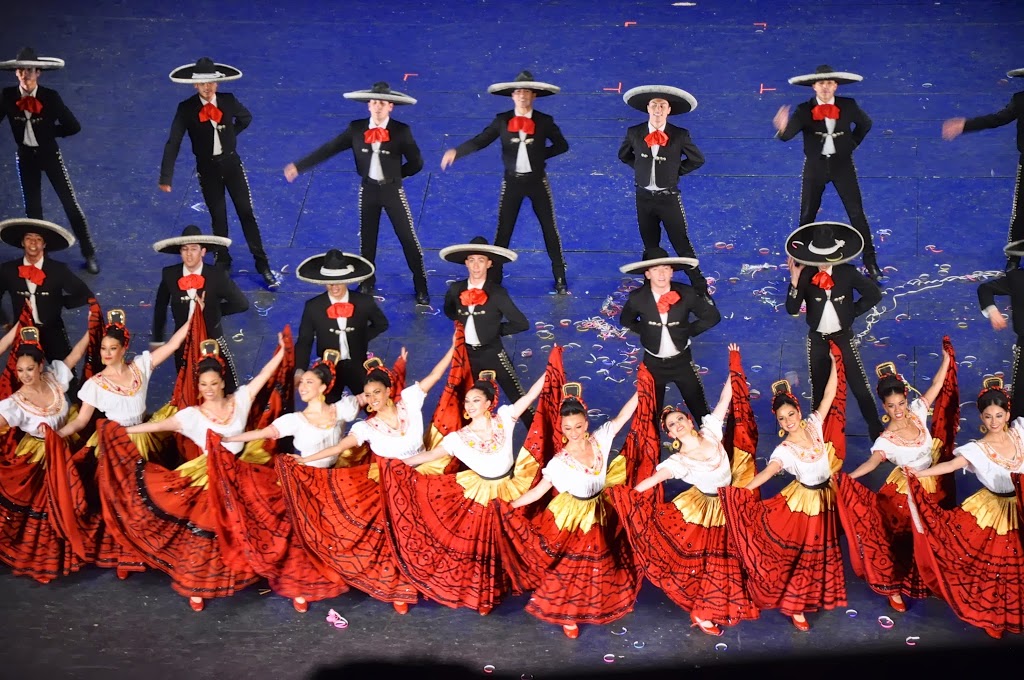 In Mexico City and looking for something to do after the sun sets? Not that you'd ever run out of restaurants, bars and music venues to check out, but I can also highly recommend an buying tickets to the city's Ballet Foclorico. They have performances on Wednesday and Sunday nights in the beautiful theater in the Palacio de Bellas Artes. Actually, since I'm not normally a "go see a show" kind of girl, half the reason I decided to go was to get into the theater to see the amazing stained-glass curtain made of nearly 1 million pieces of glass by Tiffany & Co. I kind of had to see that and without a ticket to the show, the theater was off limits to the general public.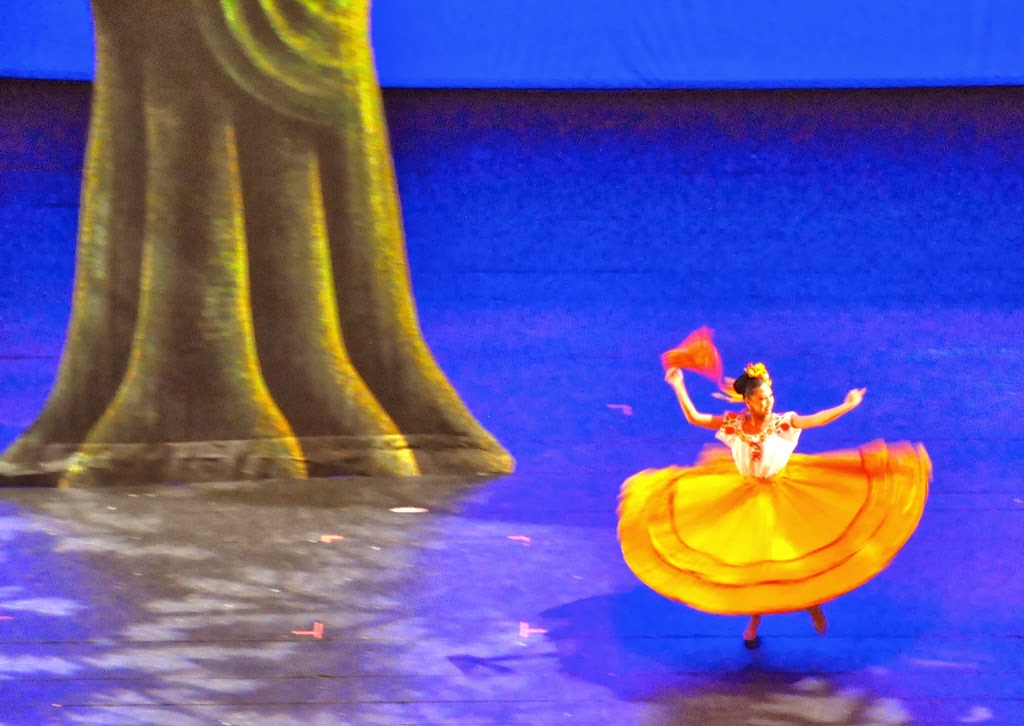 As many people do, I bought my ticket at the Palacio de Bellas Artes the day of the performance. There was a good turn out but definitely no where near a sold out show. Since I wasn't sure what I was getting myself into, I opted for the cheap seats (300 Pesos or $22.00) rather than splurge for the expensive ones which maxed out at about $60 USD. As it turns out, any seat would have been a good choice. From the cheap seats, I was pretty high up but still got a better than average ariel view, plus I was closer to the gorgeous, colorful stained-glass ceiling dome.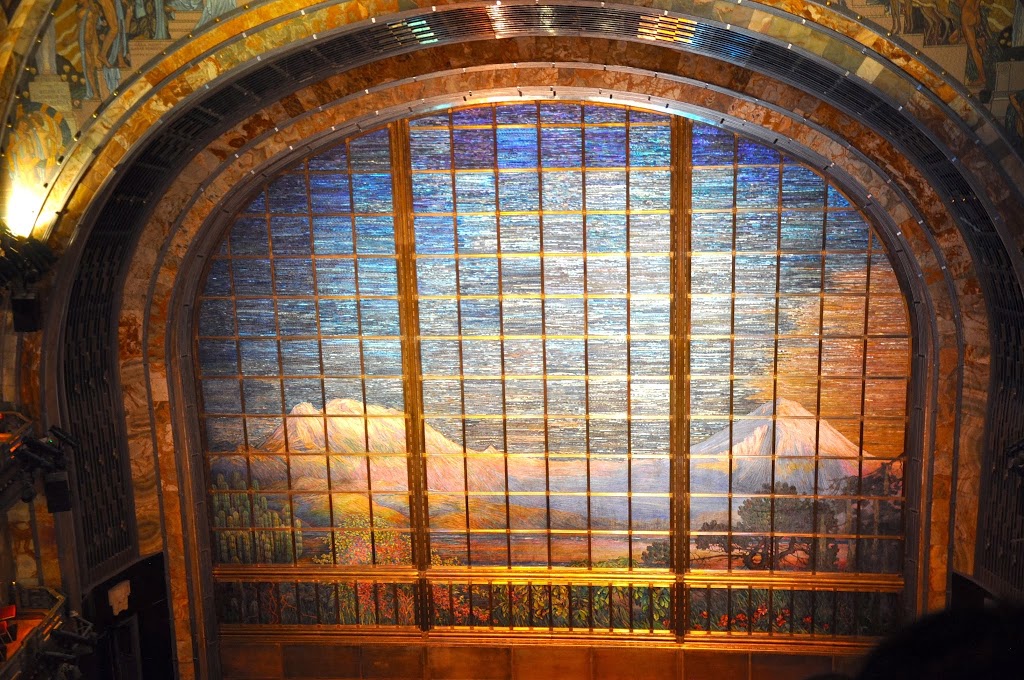 Like no other theater curtain I've ever seen before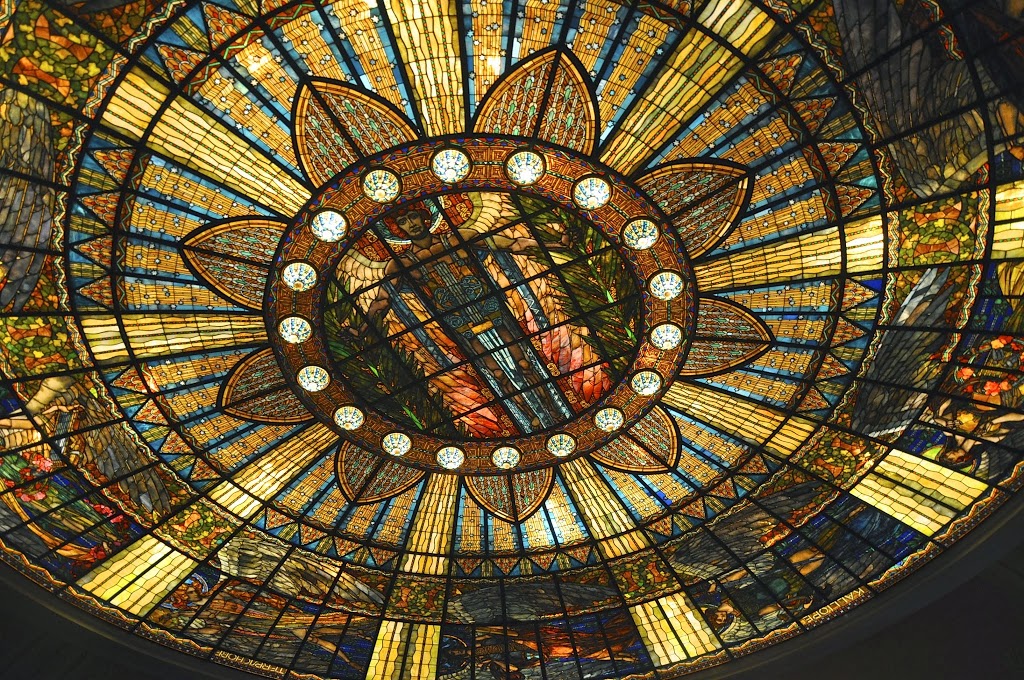 Benefit of choosing the cheap seats – closer view of the gorgeous domed ceiling.
The performance lasted about 2 hours with an intermission and I never once found myself hoping the performance would hurry up. The dancers, the musicians, the costumes, the sets were all completely entertaining to watch and listen to. I have to say though, while I loved the agility and drama displayed in the dance of the hunted deer and the sheer arm strength of the cowboy who spun his lasso for at least 15 minutes without stopping while dancing with a partner, the one thing the show could do away with was the overly stereotypical characters of the black mascot (complete with gold tooth) and the Muslim mascot. I am not even sure what they brought to the performance or if they had any significance whatsoever (anyone familiar with Mexican pop or historic culture who can enlighten me, please do), but aside from the few minutes when they were on stage, I thoroughly enjoyed this brief look into the history and culture of Mexico.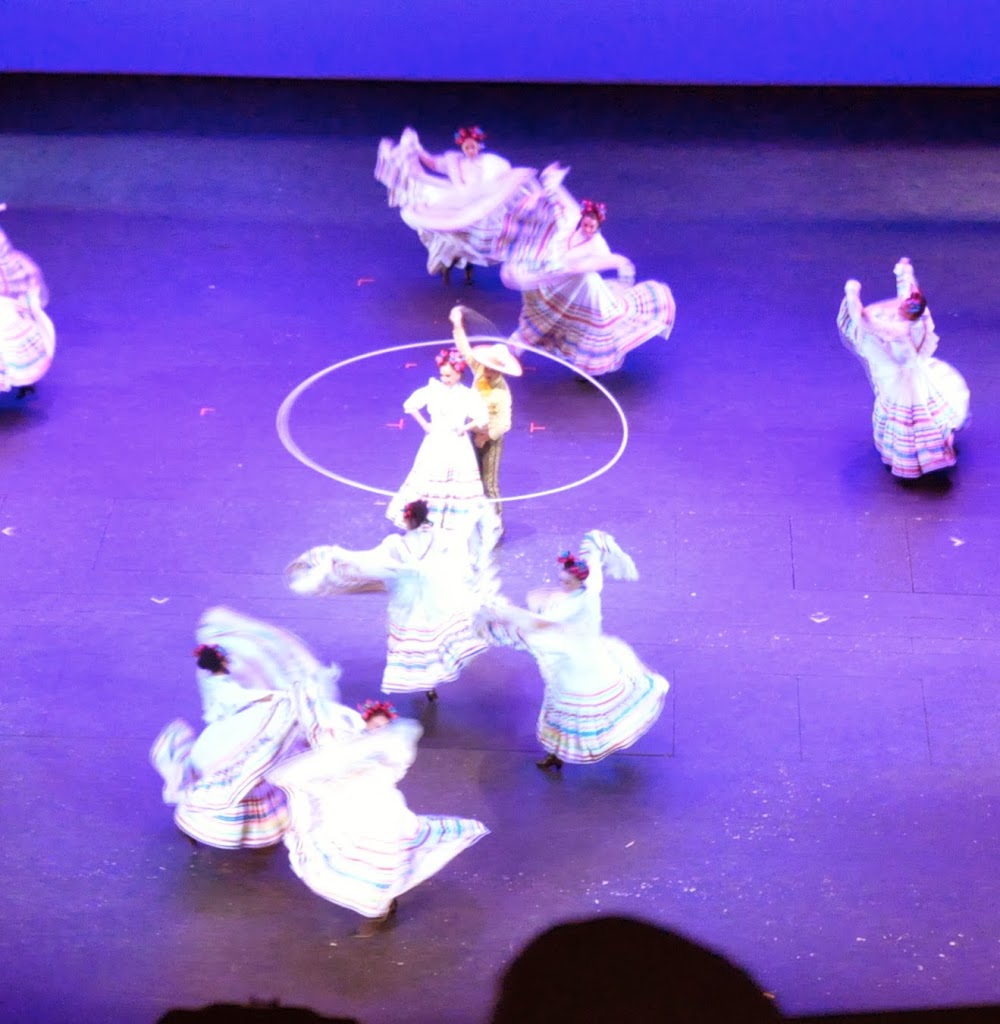 Non-stop lasso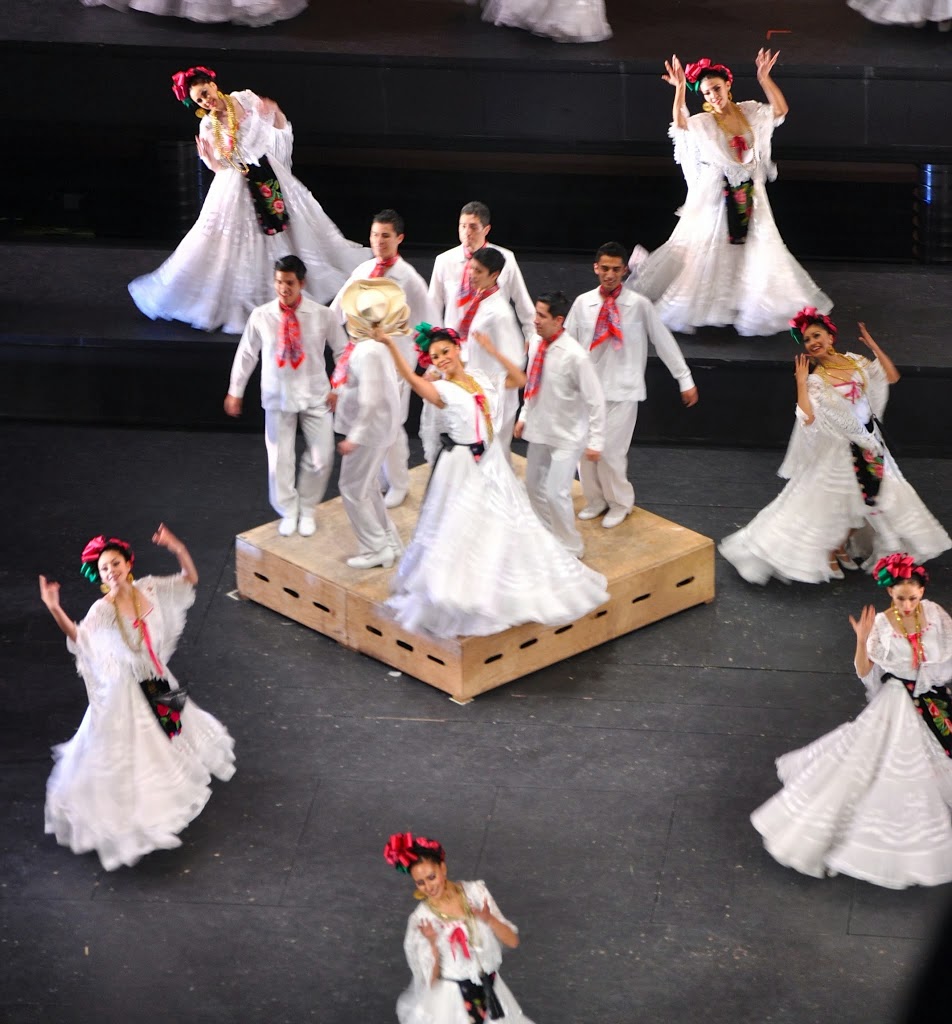 Large pallets were brought on stage to amplify the sound of the strong dance steps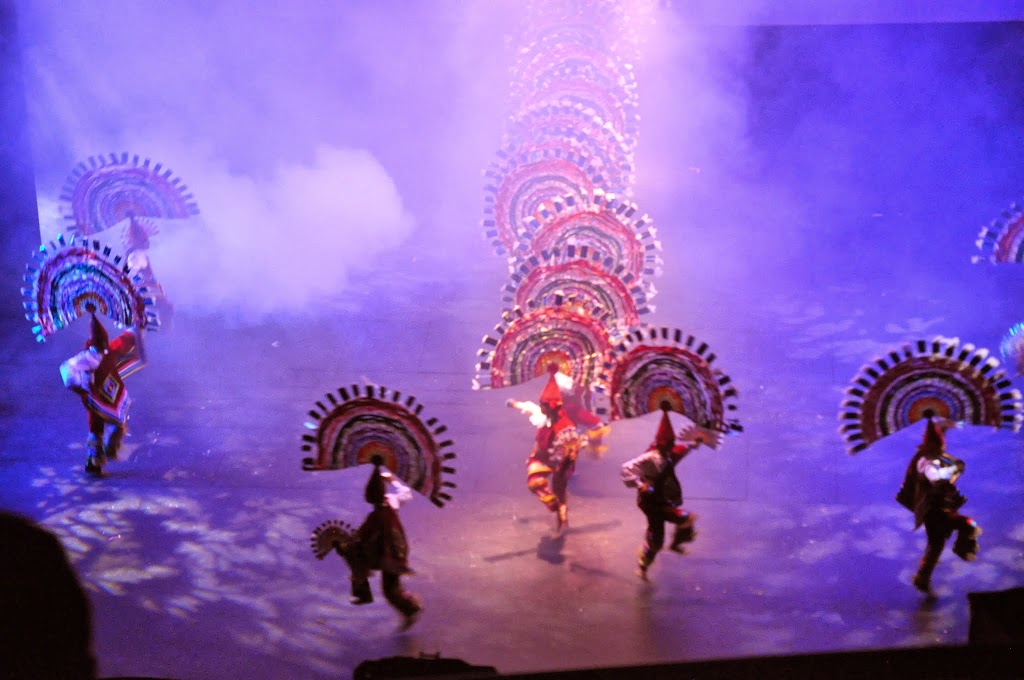 Colorful headdresses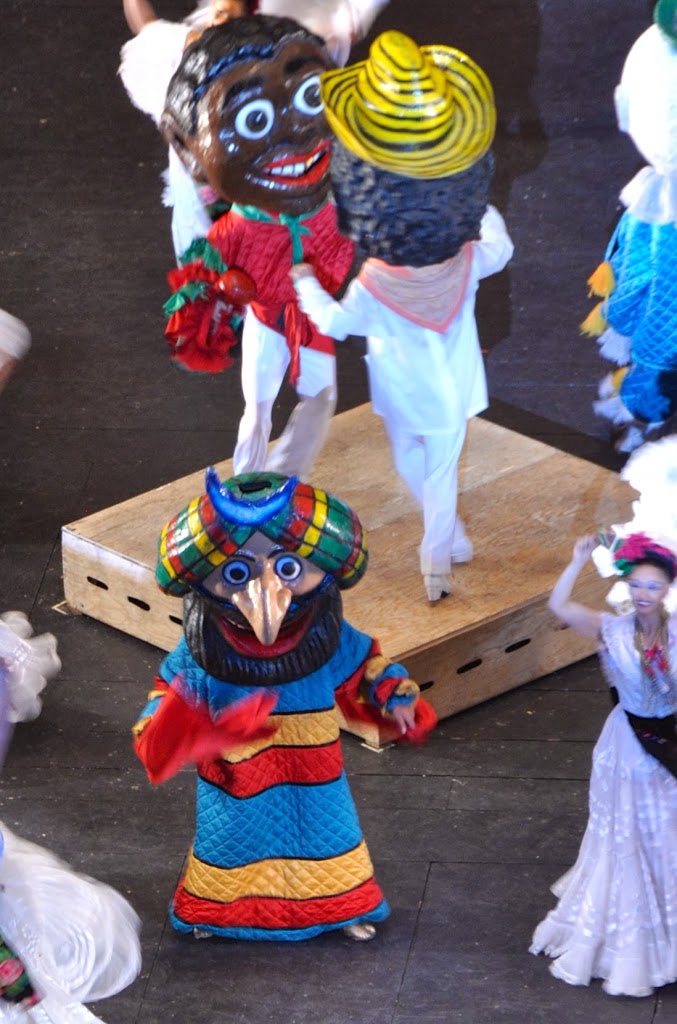 The one part of the show I could have done without seeing