I'm not going to lie – for various personal reasons, I could have let this birthday slide. Go by unnoticed and uncelebrated – just let Monday be Monday. I just wasn't feeling it this year.
I'm an only child who grew up not only having birthdays, but also HALF birthdays in June when the East Coast weather allowed for picnics, swim parties and outdoor fun that didn't come with winter birthdays. I always loved birthdays no matter the age or the circumstances. Even the birthdays I spent overseas and alone, even though I missed family and friends fiercly, and maybe even shed a tear or two…well I was still happy to be the birthday girl. But this year – not so much.
Still, I do have to thank my mom for (a) contributing to my presence on this earth (b) for planting the seeds that lead to a passion for all things travel and (c) for doing her best to give me a travel centric birthday.
Thanks, mom, for everything…
…for the luggage birthday cake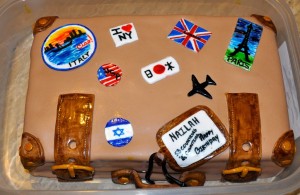 with lemon cake mix. Yum!
…for the United Club passes so I don't have to spend hours in uncomfortable gate seats.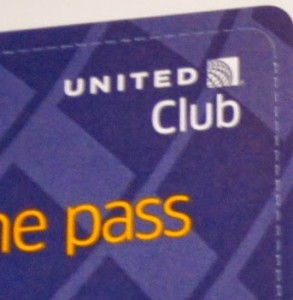 …for the Gift Certificate to my local photography shop. I want to invest in classes or equipment to keep my blog photos up to par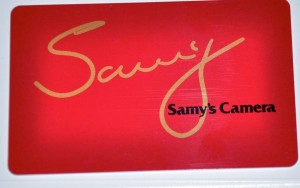 …for the hideaway pouch scarf which either allows you to hide your valuables or just travel hands free.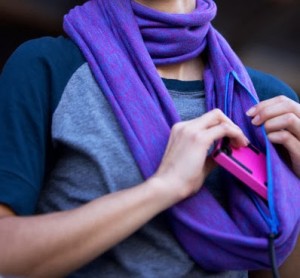 The Sholdit
…for the new back pack that will be my "go-to" carry on for many flights to come.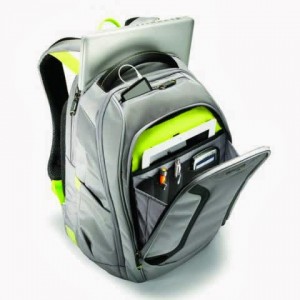 and even for the light, easily packable earrings that you bought mostly because the designer had followed his dreams, quit his day job and started creating jewelry. And because maybe wearing his creation will somehow rub off on me and I'll one day quit my day job (again) to pursue my passions.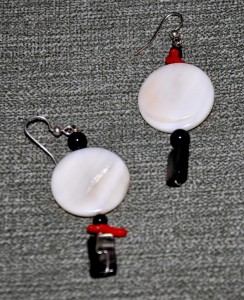 My new earrings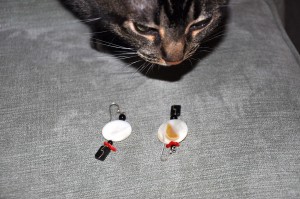 …and Chloe the cat makes her move…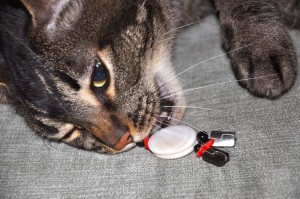 and claims a gift for her own. Hmph! Only children!