I expected to find San Francisco simply beautiful. I had no doubt that the PCH and especially Big Sur would take my breath away. I also had no doubt that that infamous spot on Highway 5 would take my breath away in a whole different manner (hold your breath and drive real fast past Harris Ranch).
But Redwood City? Well that place wasn't exactly on my list of Bay Area highlights. But a need for a Sunday breakfast spot on our route heading south lead us there. In my mind, I always assumed Redwood City was a typical tech start up town. Lots of new, nondescript buildings housing technology firms that may or may not still be in existence in the next year, man made ponds and grassy areas with unnaturally green grass and many chain stores and restaurants. What we found was exactly the opposite.
Cute diners, mom and pop stores, a picturesque and historic town center and at that time of year, beautiful fall colors. With the possible exception of the stressed out and ultimately rude host at the place we tried to have breakfast, everyone we bumped into was very friendly. From the man who lead us to a local diner where we filled up on pancakes and omelets to the folks who just stopped to talk as we were snapping photos, this really was a perfect quaint town to spend a leisurely Sunday morning. If it wasn't our need to get on the road for the long drive back home, I gladly would have whiled away a few more hours there.
OK, if I'm being completely honest, there is the planned city, office park part of Redwood City as well. Still, I was pleasantly surprised to find that just a short drive away from the Oracle and Electronic Arts offices, there is a part of town where you can forget that mega businesses are just around the corner..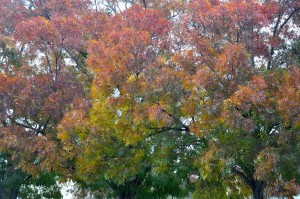 Beautiful fall leaves as we drove into Redwood City.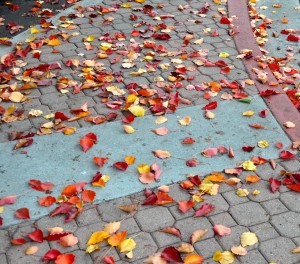 Who says we don't get seasons in California??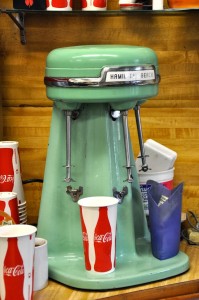 Timeless milkshake machine at the Talk of Broadway diner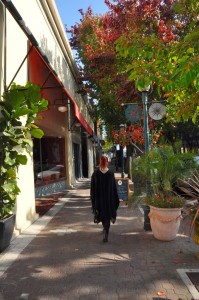 A walk down Main Street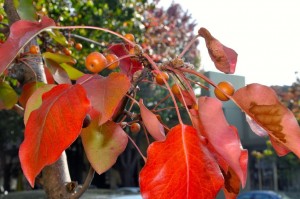 Beautiful Fall Colors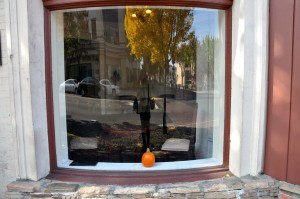 The loneliest little pumpkin stands guard at the Sequoia Hotel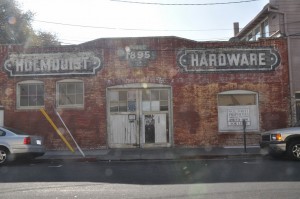 Abandoned hardware store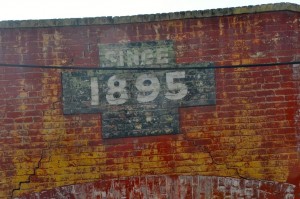 It may not be occupied at the moment, but this building has been standing since 1895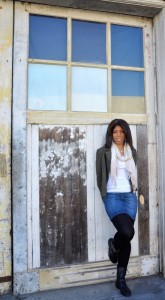 Impromptu photo shoot near an old building in Redwood City
If you find yourself driving between Los Angeles and San Francisco, definitely plan a stop in this great town, and if possible, don't allow yourself to be in a hurry.