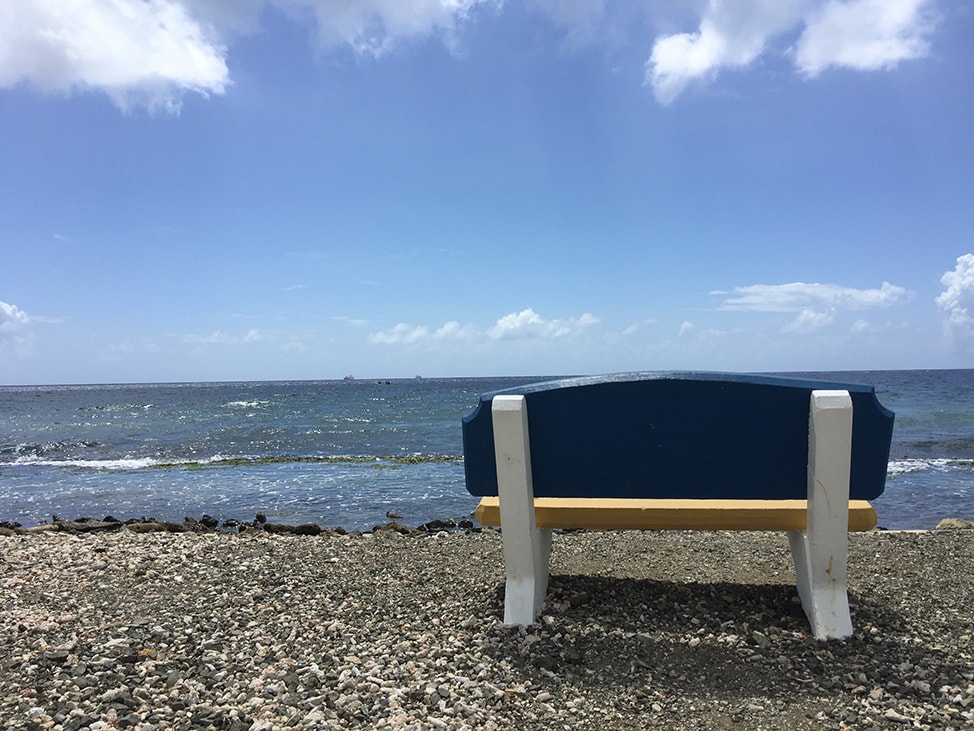 It is that time of year again when my mind turns to my 2018 travel goals. The holiday decorations are packed up, the non stop eating and festivities are over, the weather is cold and you just want to stay inside…OK that last part is not quite true. It was around 75 degrees today in LA, but that just hardly seems to go with the typical January mood I'm trying to set.
This is when I let my travel fantasies run wild and budgets and vacation policies be damned.  I'm going to act like there's no restrictions and see where that takes me in my planning. That's what I did last year and I managed to exceed my goals for the year. I never would have thought that I would have traveled to 8 countries, four of them new. If I had focused on the limitations out there, I probably wouldn't have gotten to half the places I did.
So each year I have the same minimum travel goal: 4 countries with at least have one of them being new.  I do sincerely hope I at least match, if not exceed, my travel from 2017 while still maintaining a life in Los Angeles, training and teaching capoeira and growing my blog.  Read on to see what I predict the year ahead will have in store (true, I have not learned from my previous attempts at fortune telling).
Places I Plan to Visit
---
Québec City, Canada
In May, I plan on attending the Women in Travel Summit (WITS) Conference which takes place in Québec City. Though I've visited Canada multiple times, I've never see Québec City which I've heard is just gorgeous and very European.  One good thing about travel conferences (setting them apart from many other conferences) is that you are encouraged and expected to get out and explore the city you are visiting.

Cura

ç

ao
I always like to get in at least one Capoeira-focused trip each year and though it is a repeat, who could fault me for wanting to go back to Curaçao in October? Beautiful beaches, scuba diving, fun parties and plenty of capoeira? I'm in!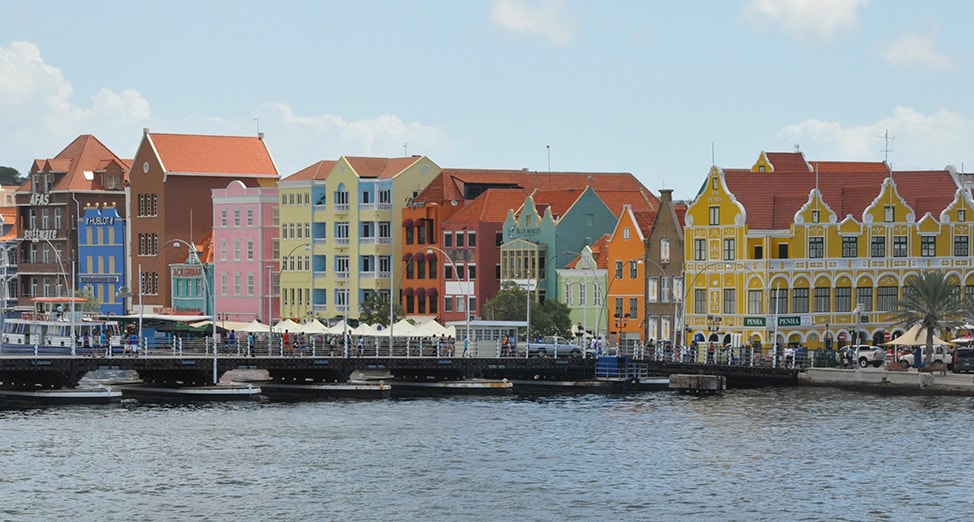 Colombia/Morocco
Yes, I am aware that these are two very different destinations on two different continents, but the two things these countries have in common are that (1) I am dying to get to both and (2) they have both been on my must visit list for years! I'm not convinced that I will be able to travel to both of these locations in 2018, but if I visit at least one of them I will feel like I've accomplished something!
Baku, Azerbaijan
OK, this one is a bit of a long shot, but you gotta have a few stretch goals, right? I am well overdue for another trip to a Formula 1 race and why not hit up a new city in the process? I definitely could have selected Monaco or Mexico City or Austin, but Baku is calling my name.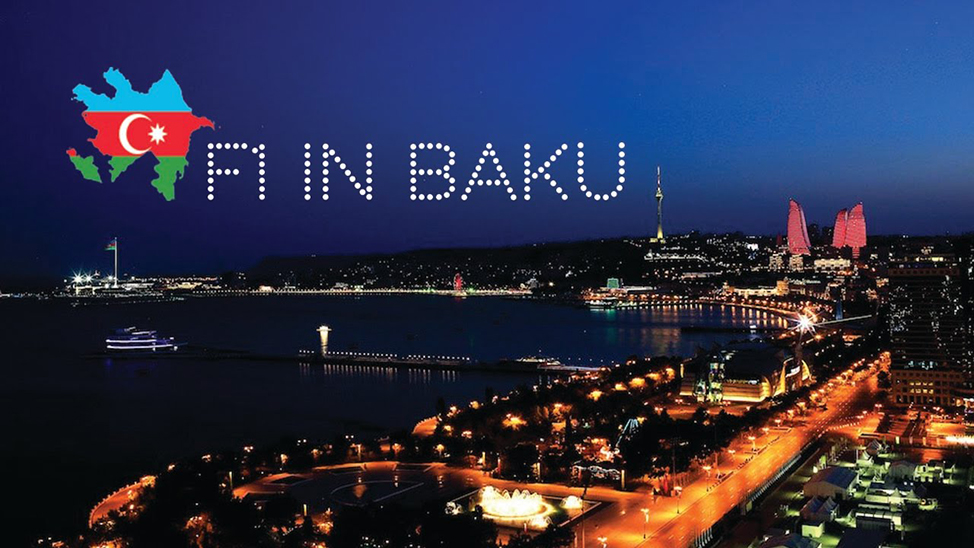 Things I Plan to Do
---
Revisit Scuba Diving
The last time I was in Curaçao I was able to revisit my love for scuba diving which I hadn't done for 12 years.  Since I will hopefully be back in Curaçao in October, I plan on getting in another round of looking silly in a dive mask. But there's also no reason I can't go scuba diving in my own back yard. There are plenty of opportunities (albeit cold opportunities) to do it right here in Southern California.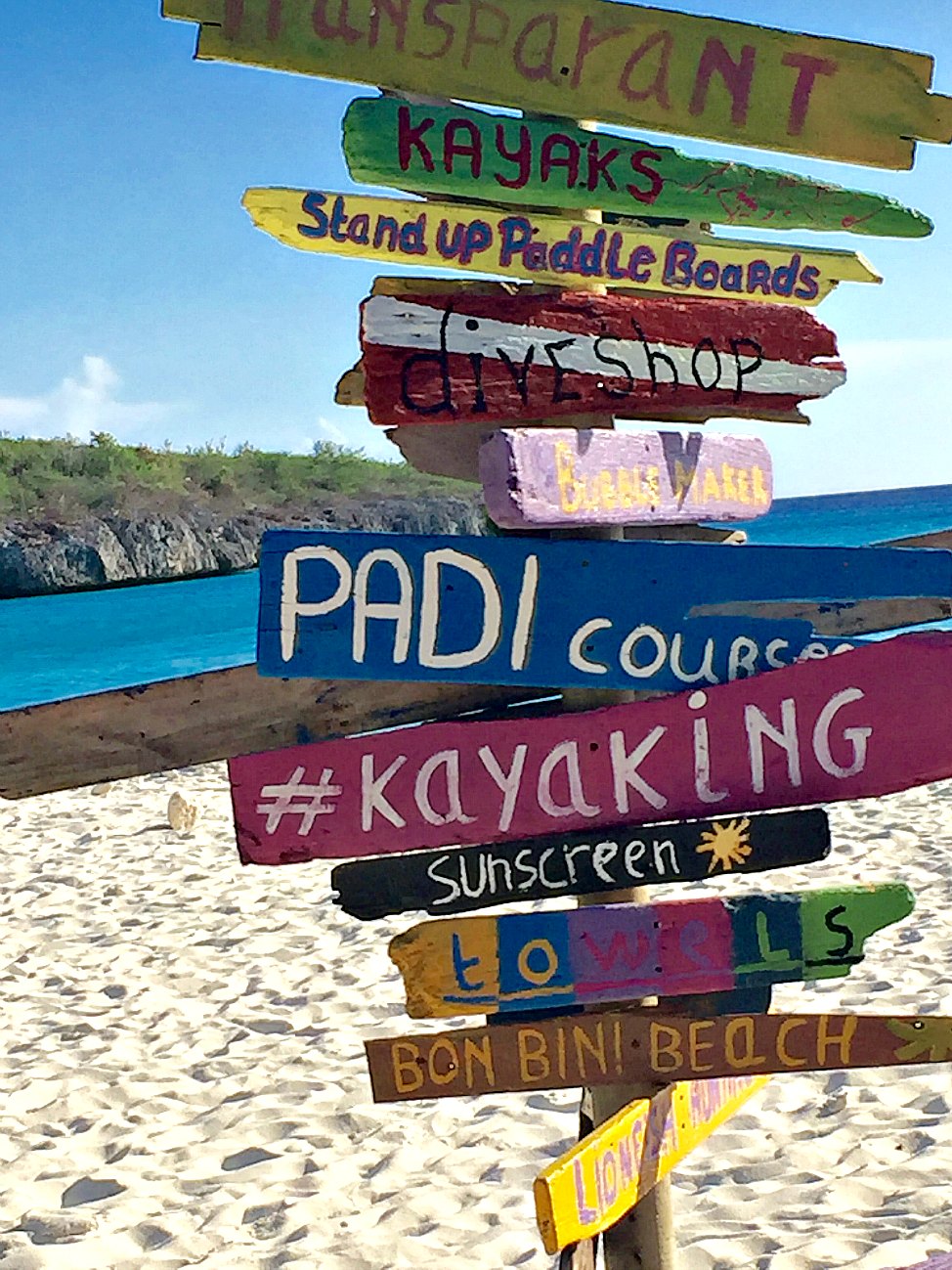 Get Another Photo with Brown Bear
If you follow me on Instagram (if not, WHY NOT??), you will know that I've developed a little obsession with the bear cartoon character named Brown from Line Friends.  Every one of their stores has a giant Brown bear stuffed animal that you can take a photo with. I have only three to date (Seoul, New York City and Bangkok) and I'm determined to get in at least another one or two in 2018. That will mean either a trip to Asia or Colombia as there are no stores in Europe, Africa or North America.
Capoeira
I don't think there is a year since I started training capoeira 14 years ago that I didn't take at least one trip where I particpated in class, a roda or a conference.  Whether it is close to home (San Diego or New York) or outside the country (Brazil, Korea, or France, just to name a few) I find that capoeira and travel easily go hand in hand. In 2018, domestically, I hope to make it to events in San Francisco, New York City and San Diego and overseas, I'm looking at Curaçao, Portugal and maybe Brazil…or any other country that will have me.

Horseback Riding
Horses and horseback riding have been a part of my life since I was a little kid.  In those days my annual Christmas list always began with the entry "Horse" (I'm still waiting, Santa!). I continued to ride as part of the equestrian team when I was at Georgetown University then kept it up when my schedule allowed when I started "adulting".  I'm sad to say I haven't been on a horse regularly in years, but in 2017 I did get to do a 2 hour ride out into the countryside in Cambodia and I loved it.  I will continue to look into ways I can include horseback riding in my travels, provided I can find reputable stables where I know they treat the horses and the staff well.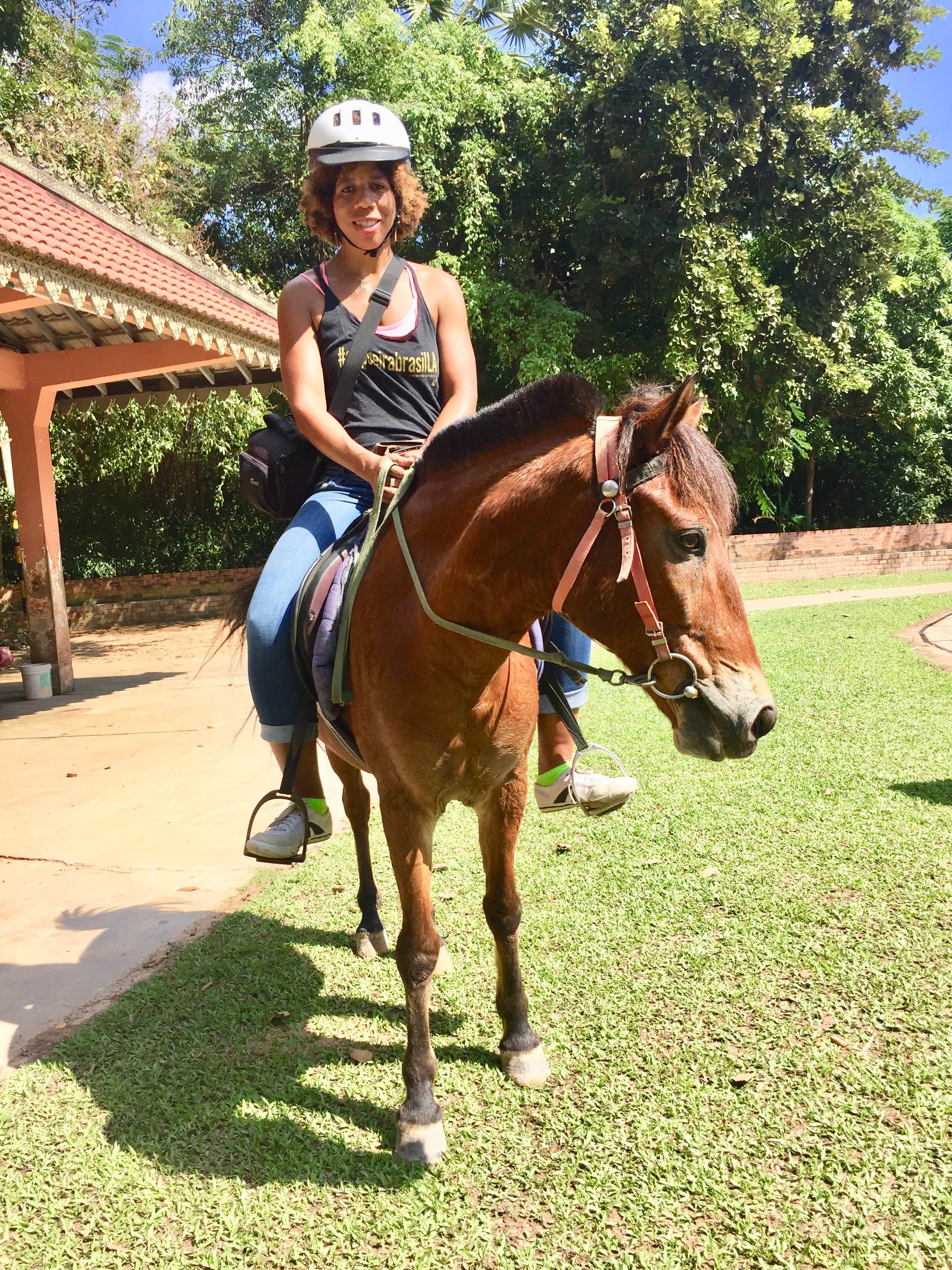 Stay at Two Hotels From My Pinterest Board
I am a self proclaimed hotel junkie. Air BnB stays and staying at friend's homes are definitely great options that I use regularly when i travel. But I do often browse through the photos on hotel websites and I am a sucker for the click bait of  "Top 10 Instagrammable Hotel Pools" or "Top Rated Hotels in Every Country" articles.  For that reason I have a pretty hefty Pinterest board dedicated to "Hotels I'd Love to Visit".   If I could get to at least two of those hotels from that board, I'd be a happy girl.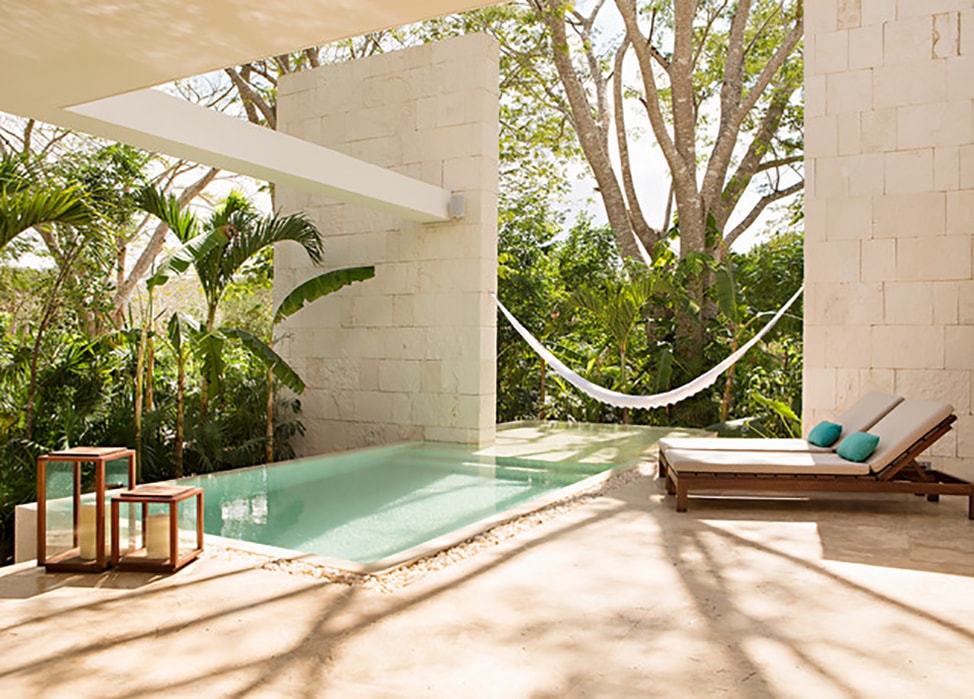 Growing Blog and Social Media
---
Launch My Youtube Channel (

DONE!!

)
Even though I live in Tinsel Town, I'm not much of an actress and I typically shy away from any time in front of a video camera. But my yearly goal is to try to do as many things that scare me as possible so here goes…There's So Much to See has launched a YouTube channel. Sometimes I'll be in the videos, other times it will just be my voice or the views of what I see while I travel. The goal of each video being though to either educate or entertain. And I hope you'll join me. Please visit or subscribe to my YouTube channel!
More Consistent Blogging Schedule
Back in the good old days I used to be strict about sticking to a regular blogging schedule.  Twice a week, every week, even if that meant no sleep to get the posts out. But then I hit a wall and the posts started to drop off. I'm ashamed to say I was not even keeping to a monthly blog post.  I definitely did not feel good about that.  So with the introduction of additional media platforms like Instagram and YouTube, I don't think is critical that I do two posts a week every week. Instead I will aim to get out four posts per month.  Please help me out by letting me know in the comments section below what kind of posts you like best. Travel tales? Hotel reviews? Capoeira + Travel? Thoughts on travel? I'd love to hear your feedback!
 
Plan Travel for Others
While many people love the idea of jetting off to a foreign land and experiencing the culture of a new place, not all want to (or have time to) sit down and do the research that goes into making the trip happen.  Since I enjoy that part of the process, I don't mind rolling up my sleeves to do this work.  Before the end of the year I'd like to organize at least one trip for friends and a second trip for a larger group.  Plans are already in the works.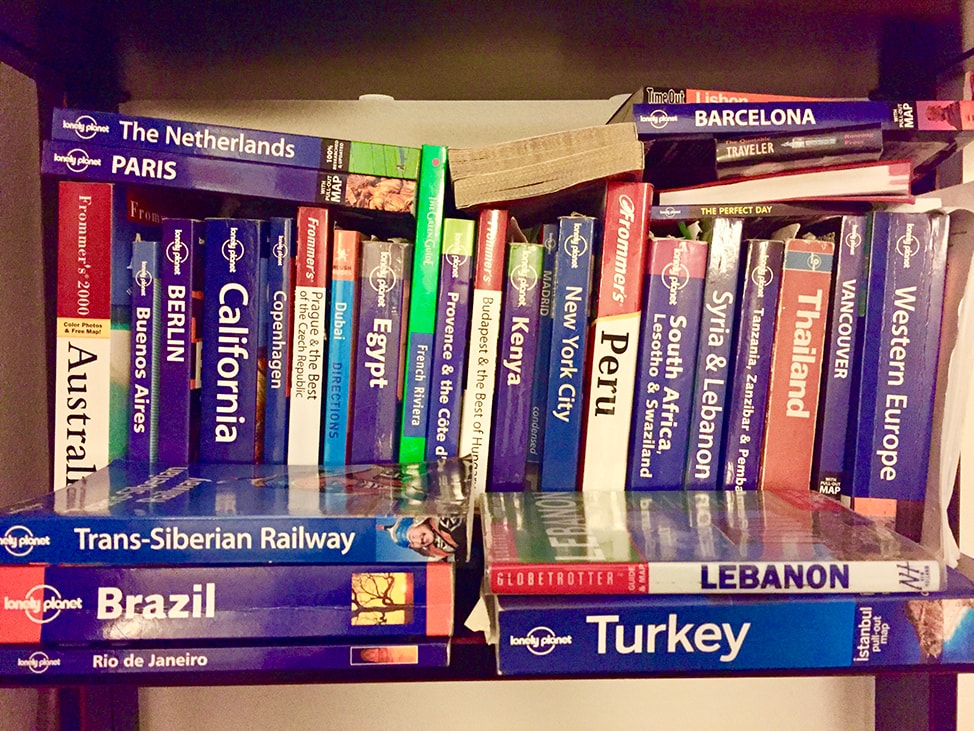 So as usual, I have big plans for 2018 and the key component is travel!  Where on the globe do you think you'll find yourself this year? Please let me know in the comments below and with any luck we'll meet up in some far off land!
Enjoyed this Post? Use the image below to Pin it on Pinterest!