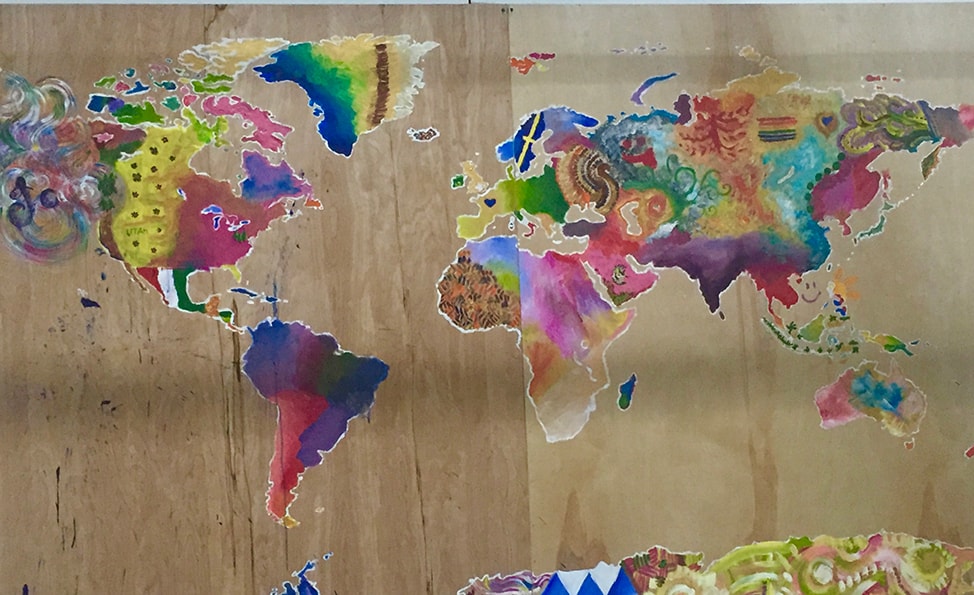 With just a few more hours remaining in 2017 it is time to reflect on where I've been and what I have accomplished for the last 365 days. I am typing this Travel Review from my comfy couch, wrapped up in a blanket with a hot cup of coffee by my side. (OK – I live in Los Angeles and it will go up to 78 degrees today. But there is a little morning chill in the air so I am snuggled up while I write). Time to dust off that blog post from this time last year when I made all of my predictions for the 2017.
My big take away from last year is that I will never have a career in fortune telling.
My powers of prophesy failed me, but I am still extremely happy with the things that I did NOT see coming!  Here's my year end review of my 2017.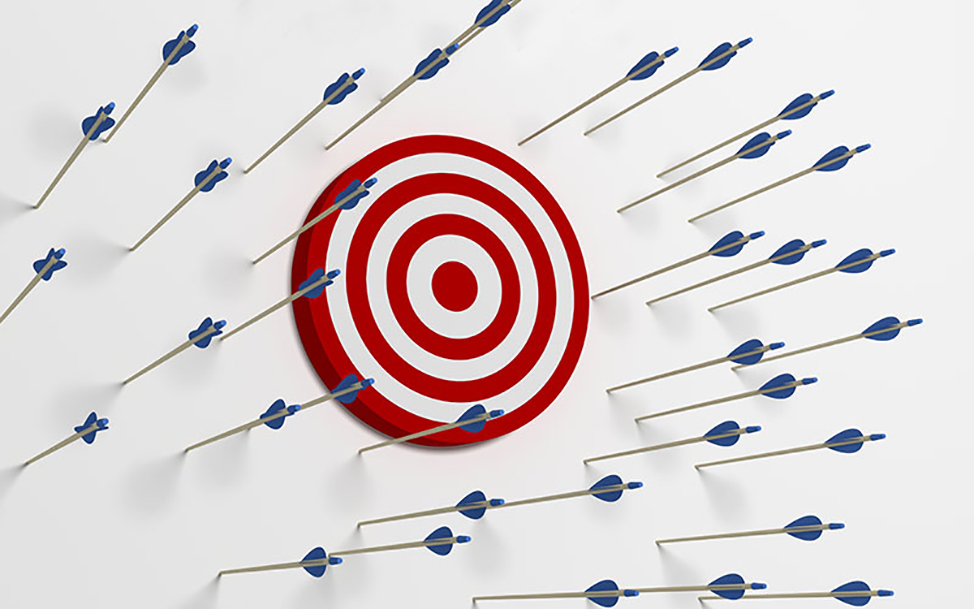 Where I want to go in 2017 (Score: 2/8)
What can I say? Plans change, goals change, and I maybe (OK, definitely) didn't make it to all of the places I had envisioned at the beginning of the year. While I hit the number of countries right on the nose (8) I only made it to two of the countries I predicted: Israel and England.  Clearly my crystal ball needs a serious tune up.
What I want to do in 2017 (Score: 1/5)
Argh! Yeah – definitely fell down on this one too.  Proof that defining your goals and not revisiting them is a recipe for disaster.  I only succeeded in one of my 5 goals of what I wanted to do in 2017: Adding more local recommendations to my blog for those visiting Los Angeles.
Was this Year a Travel Fail? (Answer: Hell, No!)
While my predictions fell short of their mark, I still had a stellar year filled with international and local travel that took me to new places and allowed me to revisit some of my favorite haunts. So where did I get my passport stamped in 2017?
Israel
I started off with a trip to the Middle East in March. Right off the bat, I exceeded my annual goal of visiting at least one new country a year. Instead all three countries I visited on this trip warranted new pins in the map.
I spent nearly two weeks traveling through Israel having one marvelous experience after another.  Any time I visit a new country I feel fortunate, but I struggle to think of the words to describe the excitement of being in Israel for the first time. Seeing first hand the places I have heard about in Bible stories and getting a small taste of the religious, political, cultural and social structure that you hear about in the news every day – for good and for bad … well I still have a hard time conveying that overall experience properly.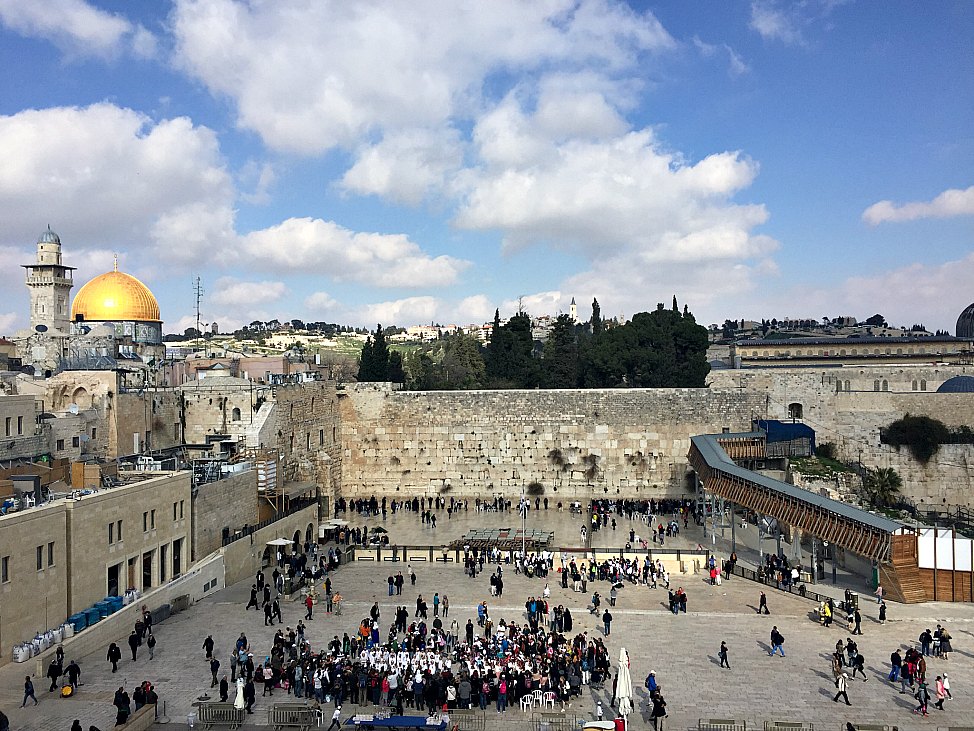 Jordan
Only having two days to see parts of Jordan is almost insulting to the country…but I took what I could get at the time and I am beyond happy that I did.  Coming through a gorge and seeing Petra for the first time, stargazing in the desert before crawling into my bedouin tent for the night, meeting the most awesome tour guide ever (thank you, Ayman!): all reasons that Jordan is definitely on the list for a return visit.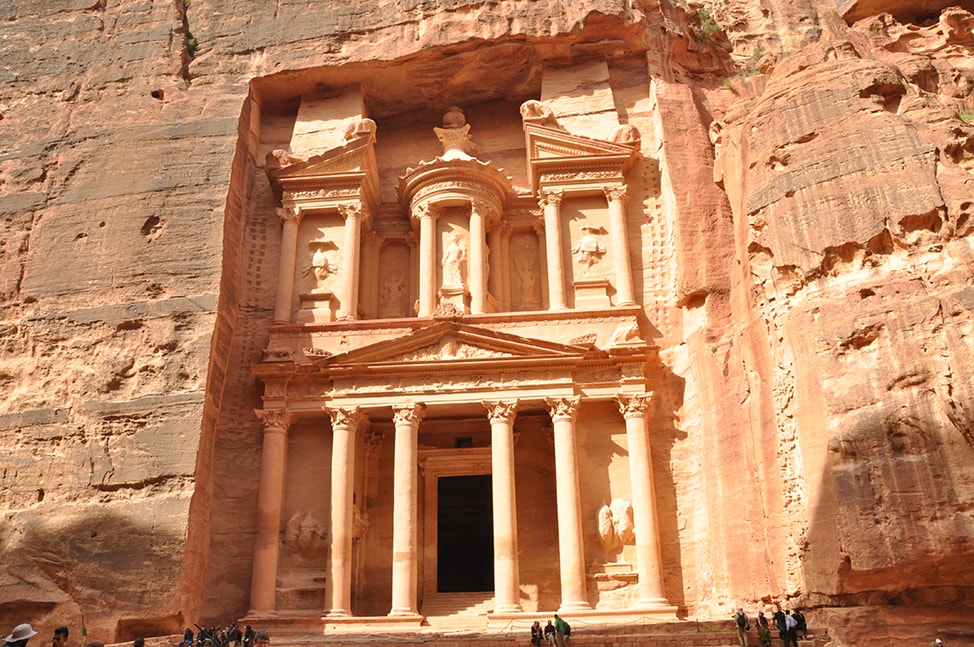 Palestine
I also played hooky for a day from attending a conference in Jerusalem to cross the border into Palestine and it was a decision I'll never regret. Visiting the Walled-off Hotel and seeing a different perspective on the Israeli-Palestinian conflict was so valuable.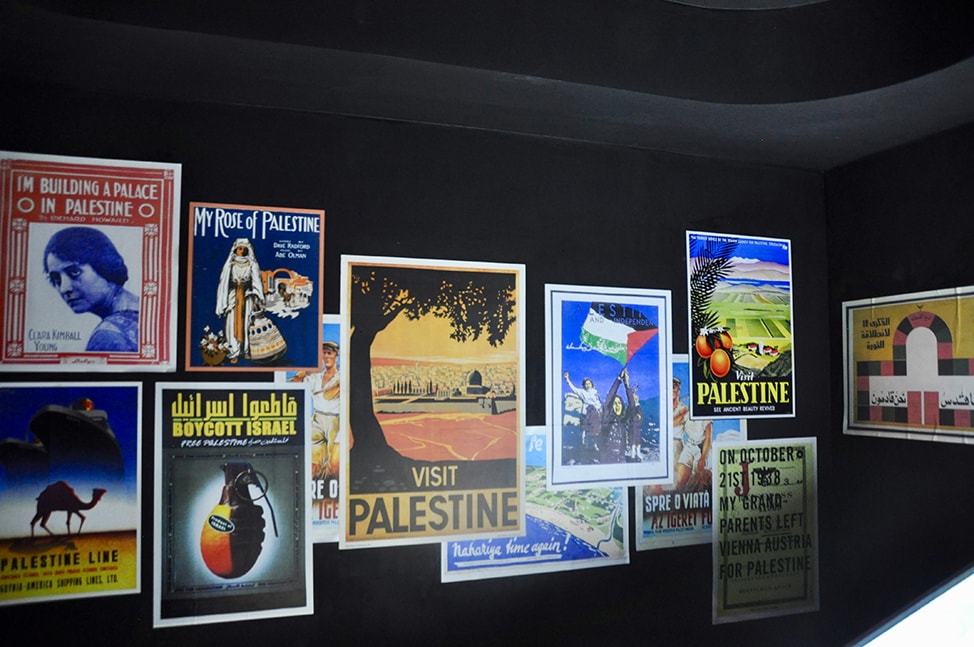 London
In April I stayed local but by May I had my passport out again. This time I headed to my favorite city, London.  I have to visit London at least once a year if I am going to prove positive that quote by Samuel Johnson:
When a man is tired of London he is tired of life; for there is in London all that life can afford.
So far, still not tired of London or Life, so that quote stands as truth for me.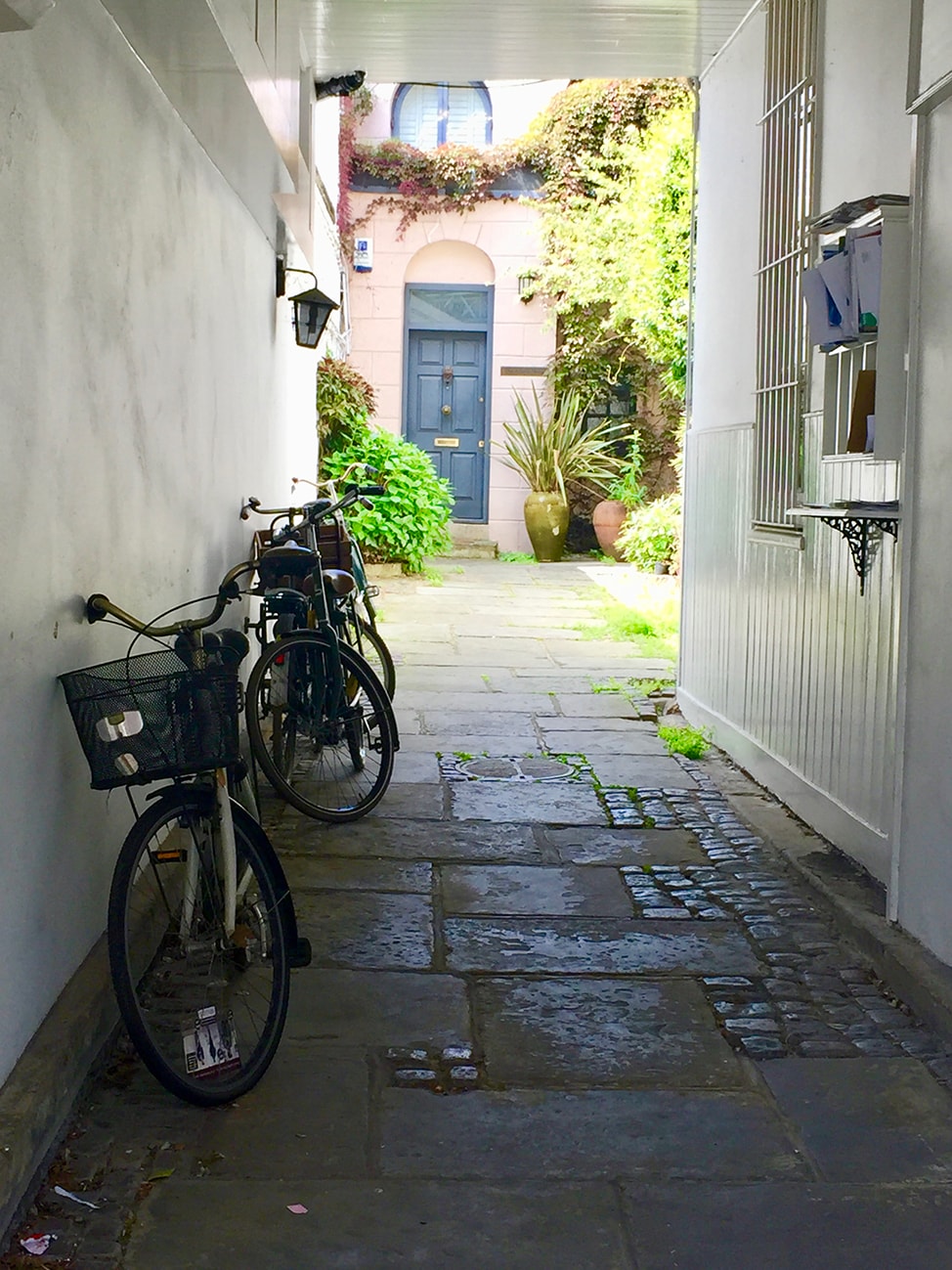 In late May/June, I made my annual Coast to Coast Capoeira pilgrimage with trips to New York City and the Bay Area for two fun filled batizados (annual capoeira events). Then I pulled out my passport again for a trip to…
Bermuda
Later in June I made my way to Bermuda – another brand new pin in the map for me.  While the island is gorgeous and we perfectly timed it to coincide with the Americas Cup races (a happy accident) the real highlight of the trip was getting to reunite with some of my college roommates.  These ladies knew me before I even had my first passport, so you know we go way back!
London – Part 2
In July I gave my suitcases a little break, but a chance opportunity to housesit in a flat right in the middle of Notting Hill meant I was back in my favorite city. London twice in one year!  What a blessing. And with two weeks to stay I had plenty of time to just live like a local. I didn't have to feel guilty about the days when I sat for hours at the kitchen table writing and managing my blog because I knew I had the next day to sight see or visit friends.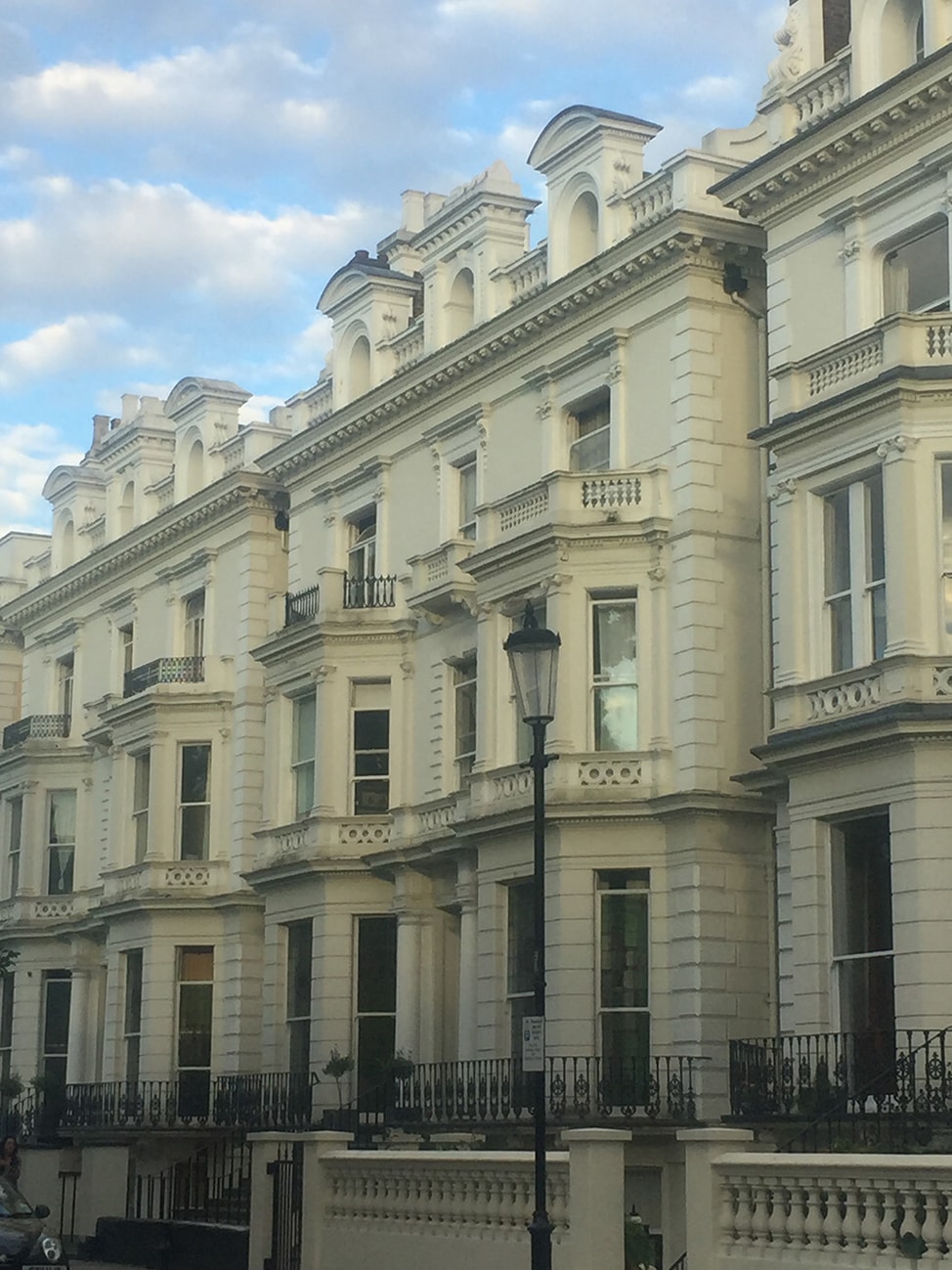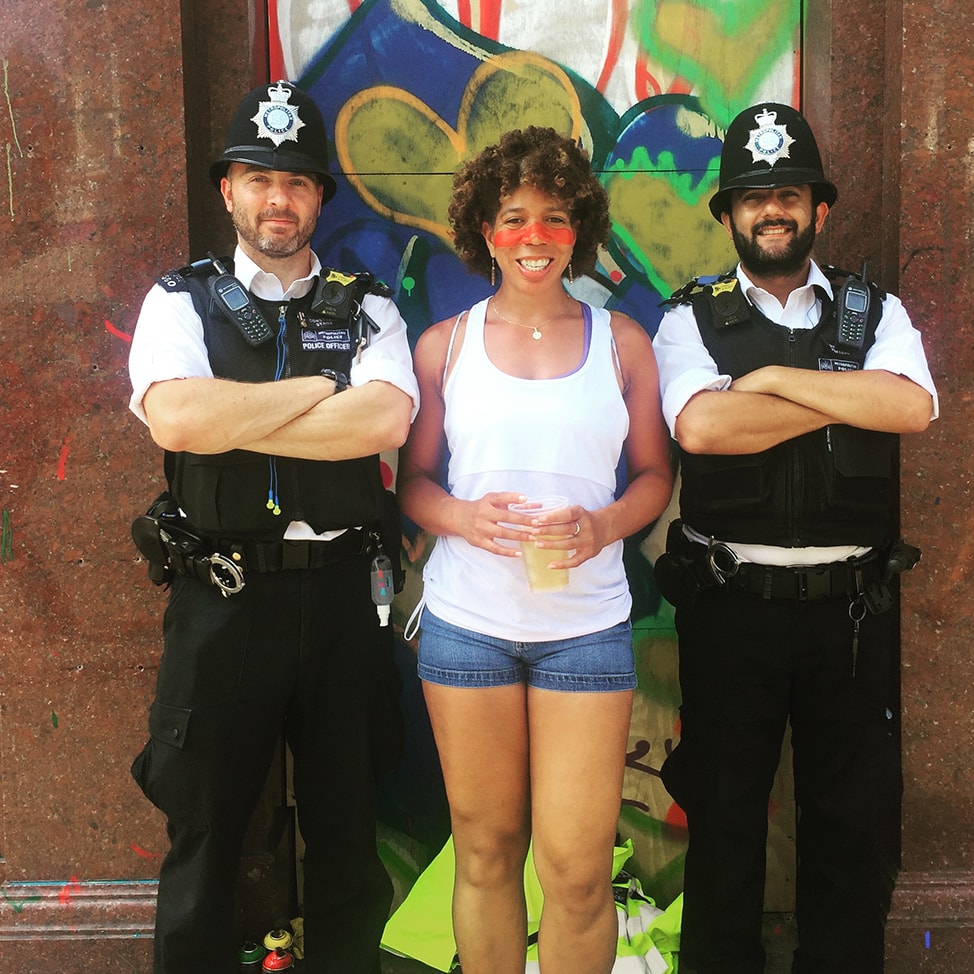 The Poconos
After London, I stayed domestic for the next three months.  I had an amazing trip to the Poconos in Pennsylvania for a weekend in the woods for a women's travel conference.  Wanderfest gave me the opportunity to connect with likeminded female travelers AND to share my love of capoeira with the group. I taught a fun capoeira workshop to a group who had never tried it before and I think its safe to say they had a blast…and so did I!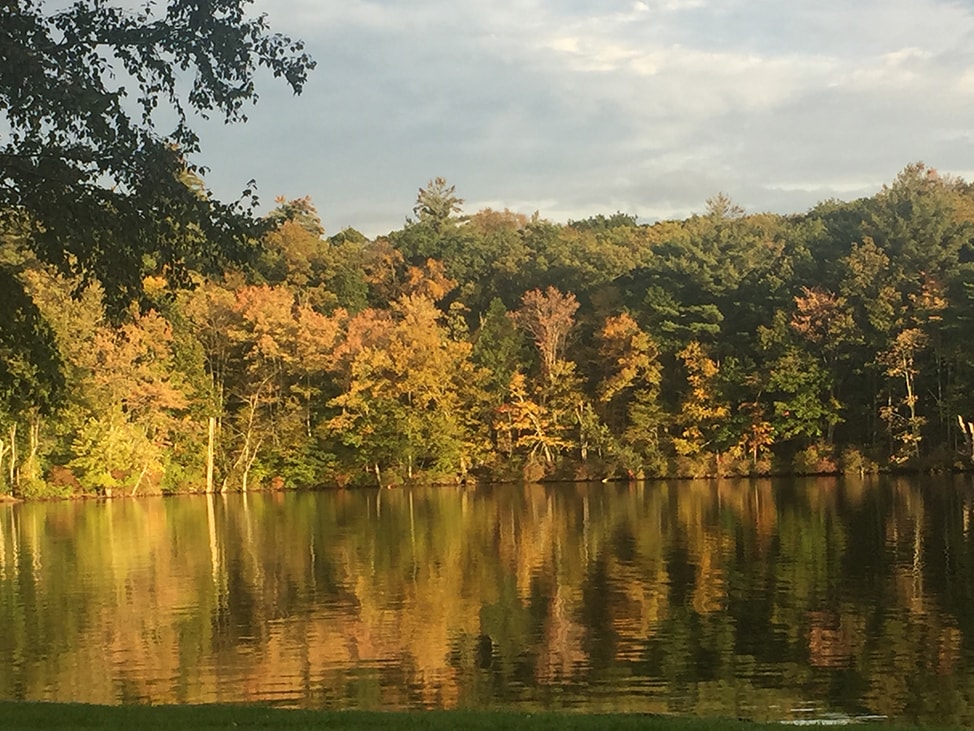 Photo Credit: Rose Merritt
October ended with a trip to San Diego for a capoeira event which is nearly like an international trip as I spent time with folks from Brazil, Germany, Mexico, France and from all over the US.  I would be speaking English one moment, turn around and switch into Portuguese, then turn around again and learn a new phrase in French. All while training capoeira.  Its no wonder I love that sport.
Thailand – Cambodia – Singapore
Seeing the end of the year approach, I decided to fit in one more trip. Since I was celebrating the end of a great travel year AND my birthday, I had to make it a good one. I threw my bikini and sun dresses into a bag and headed to South East Asia: Bangkok, Siem Reap and Singapore!
While I had been to Thailand and Singapore before, I wanted to get one more new country in during 2017 and that gave me the perfect excuse to include Cambodia – a country I have been trying to visit since I backpacked through South East Asia in 2001.  16 years later I found myself standing in front of Angkor Wat, beyond pleased with my decision to fit in one last trip before the close of 2017. I am still catching up on posting articles from this trip so expect to see a few more come across the blog in early 2018.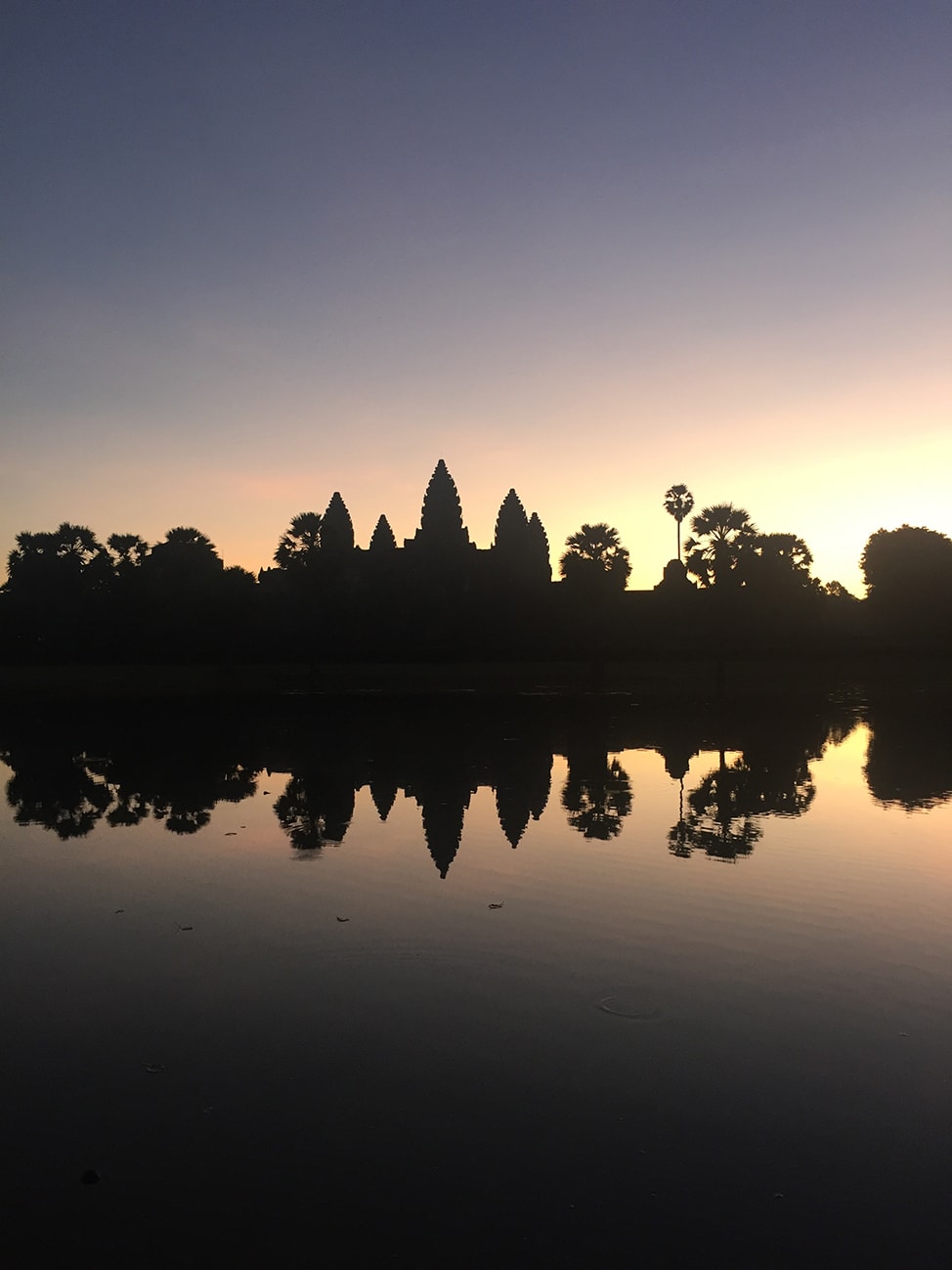 While I may not have accomplished all that I had hoped or visited all of the countries I predicted, this has been one of my favorite years in travel. I only hope I can keep up the momentum for 2018. How was your year? Did you have a favorite destination or travel experience that impacted your year?  Please leave me a comment below – maybe it will help me shape my list for 2018!  Happy New Year all and here's for great travels ahead!
Enjoyed this Post? Use the image below to Pin it on Pinterest!