In today's over informed world of travel, its hard to go somewhere that is "off the grid" or unreviewed.  Want to check out a hole in the wall taco joint in Ensenada? There's a good chance there's already a Yelp entry for it?  Want to stay in a hut on a beach in Thailand with no electricity or running water? There's likely a Trip Advisor page reviewing it.  That's why it was rather unusual  that I ended up staying in a hotel in Suncheon, South Korea that I had never heard of and that didn't seem to have a web presence of any sort.  But I was going to join my good friend who was already in the city to display her art work in an international ecological art festival, and I just asked her to get me a room at the same hotel where the festival had booked her.
I arrived to the city late at night, jet-lagged and a little out of sorts and was just happy to have a place to take a shower and lay my head. The hotel was not at all fancy, but it was decent enough and met all of my weary traveler needs. But in the light of day and after speaking to my friend who was staying in a different room at the hotel, I began to suspect what type of hotel I had checked into.  While I cannot say for certain, I had my suspicions that I had accidentally checked myself it a …dun, dun, DUNNNN… Love Motel.
What is a love motel? Well….let's just say it is the kind of place that is paid for by the hour rather than by the day and serves the needs of couples that may not have a place of their own for a romantic evening. It is not the place that you take the wife and kids. And while I cannot confirm that this establishment was in fact a love motel, my stay did help me come up with a list of 10 signs that your hotel may in fact be a love motel.
1. Your Hotel is in the Red Light District
Well, yeah. I figured I would start with the most obvious sign.  Location, location, location, right?  But when you're new to a city you don't always know where the Red Light District is. After deciding to stay at this hotel, my friend who had already checked in mentioned that there was a rumor among the guests that this neighborhood was in fact the red light district.  Came to find out later that there was a different official red light district, but after staying here I'd say it was at least a "Deep-Shade-of-Pink" Light district.
2. There's No Hotel Website
When I found out where my friend was already staying, I asked if she could send me the hotel's website so I could make a reservation.  Nope!  That's when I found out the hotel doesn't have one. Hmmm….you know the thing about love motels?  Folks rarely plan on staying in one ahead of time, so no need for a fancy online reservation system.
3. Your Bed Has Electronic Switches and Wires
As a kid in the 80's I remember going to some hotels where you could drop in a coin or turn on a dial that would set the bed vibrating. But not since then have I seen so many knobs and switches next to a bed in a "standard" hotel.
4. Reception Area is Covered in Black with Just a Small Window to Pay
I don't see you. You don't see me. Enough said.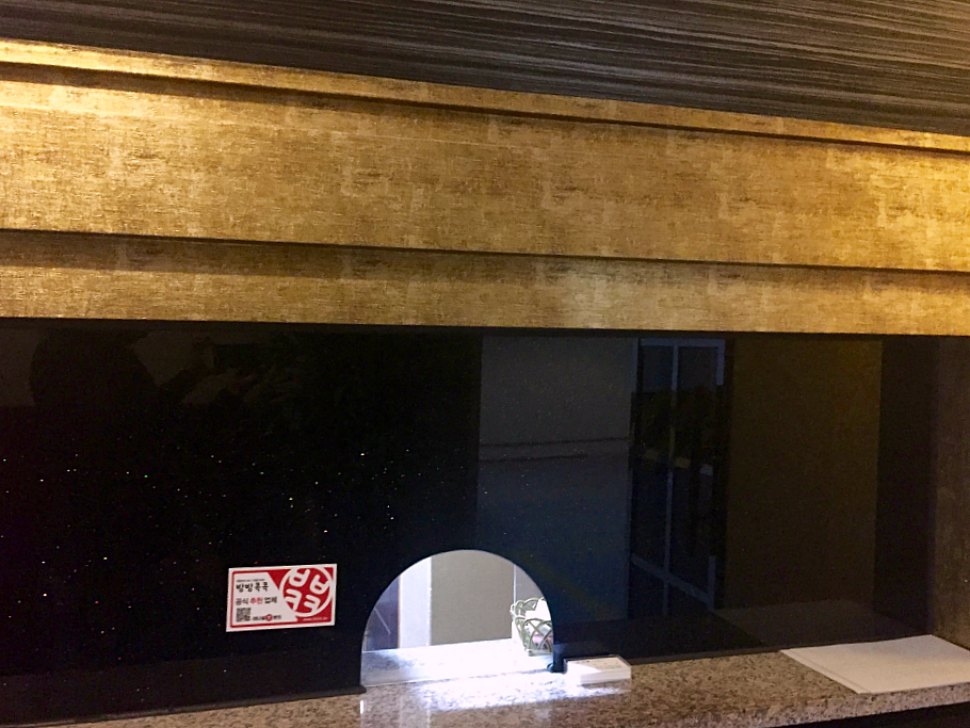 5. Complementary In Room Condoms and Mirrored Ceilings
While my room did not come equipped with these in room amenities, I did hear of other rooms did. Safety first!  I did, however, have a lovely beauty set complete with (un-sanitized) brush and comb for a little freshening up.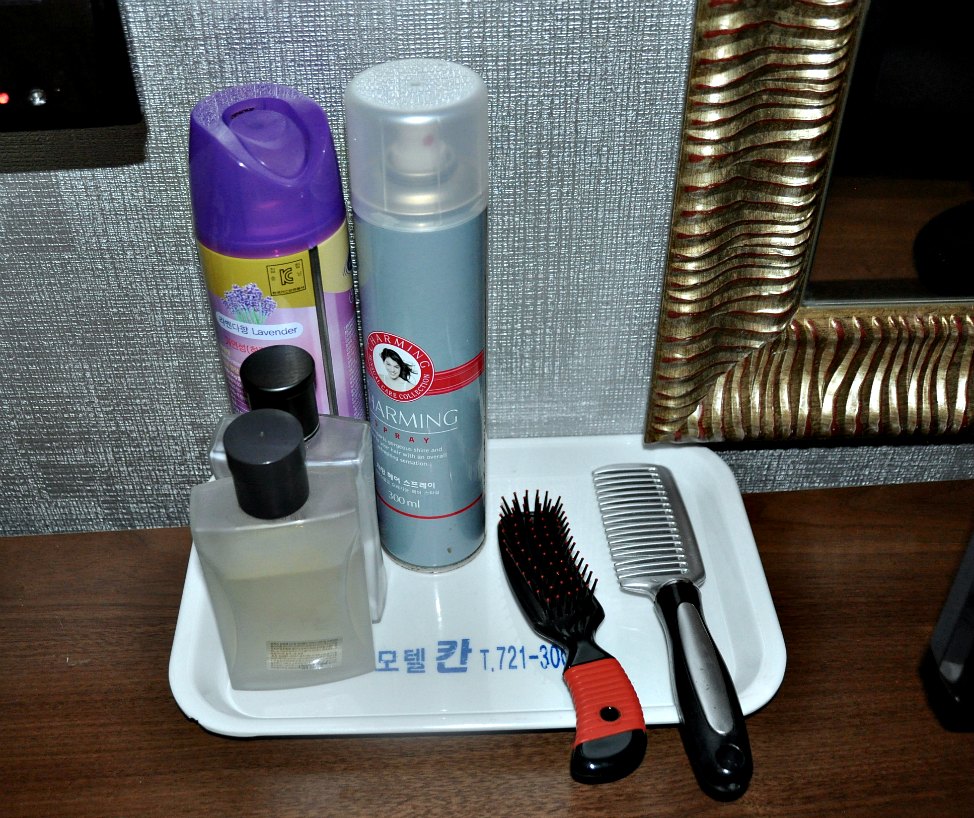 6. Management only Works at Night
After a very long flight and a 3 hour train ride, I arrived in Suncheon late in the evening. As I checked in (at the darkly covered reception desk) I was asked to pay for the room that night because management doesn't work during the day.  Most "standard" hotels have a special night manager, but the bulk of the management and staff work during the day. Guess business runs a bit differently at a love motel.
7. Phallic Images on the Hotel's Exterior
I'll let the picture speak for itself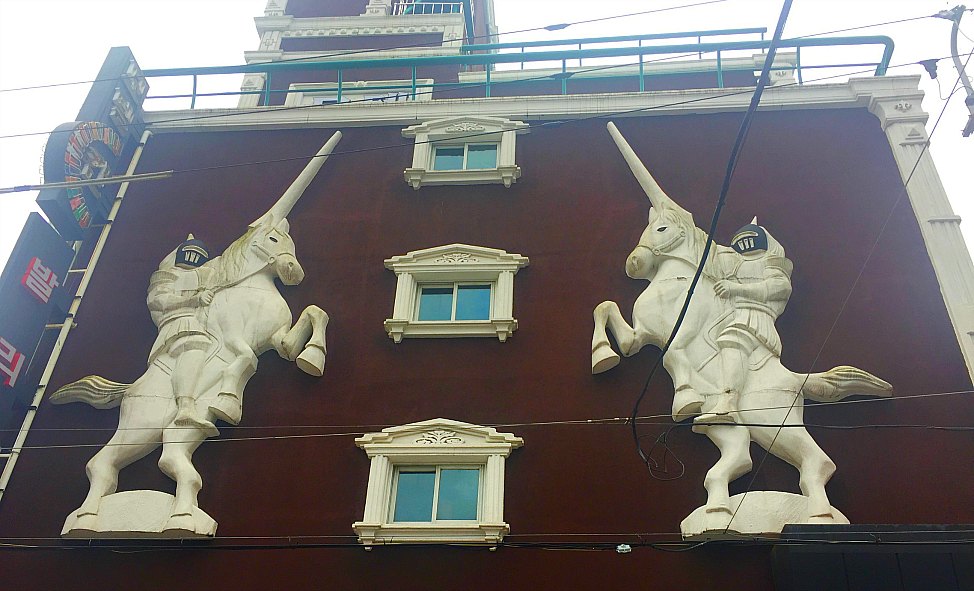 8. Neighboring Hotels Have Eyebrow Raising Names
As we were driving through the neighborhood I noticed similar hotels with names like Motel 69 and Motel Feel.  Hmmmm….
9. Random Red Mood Lighting above the Bed
For a lower star hotel this room did have a ton of light switches. Half of them I couldn't figure out, but one did turn on a light with a lovely shade of red just above my bed. When in the Red Light District…
10. Is that a Barber Shop Pole? 
One thing I learned on this trip is that if you see a spinning red, white and blue barber shop pole outside of an establishment, you may not actually get a shave and a haircut. However, you'll still find a lot of men going inside, for, ahem…other services.  And guess what was on a wall just outside of this hotel. Yup, barbershop pole.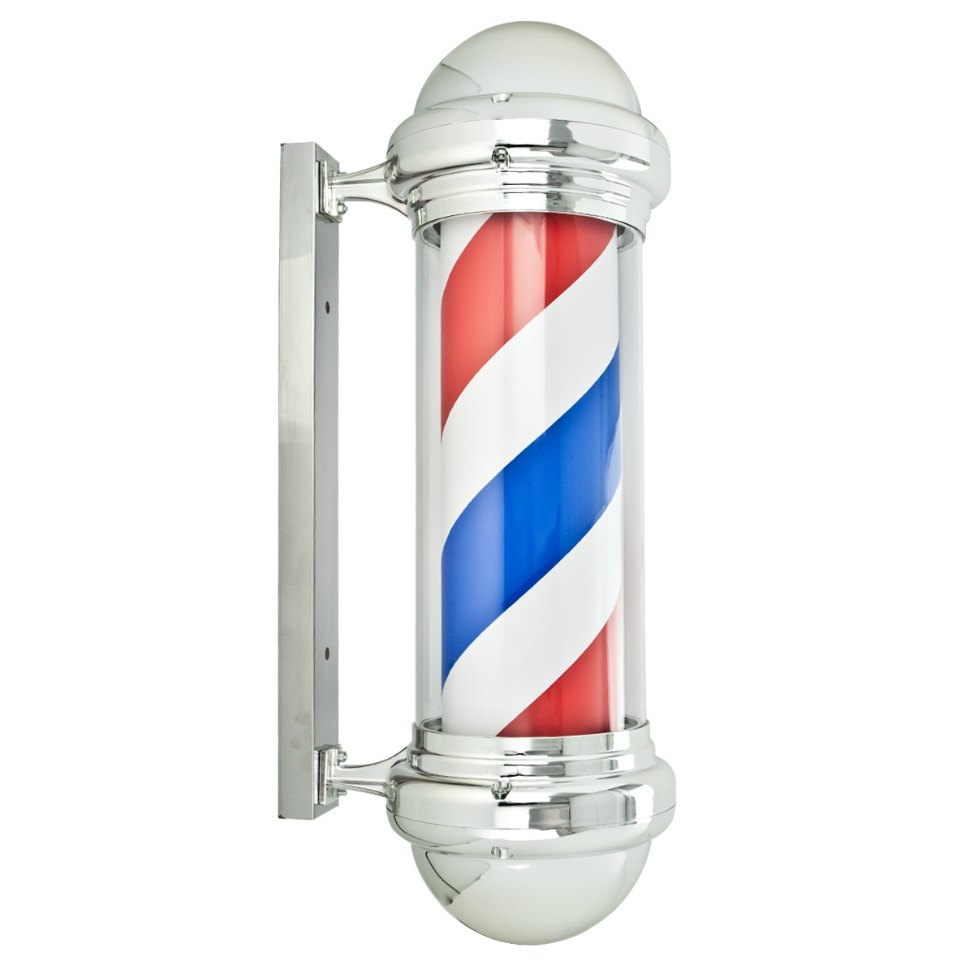 After spending a few nights at this somewhat suspect hotel, I can officially confirm that nothing too kinky or out of sorts happened on the premises. At least not that I witnessed with my own two eyes.  But I do still think this place could be on the short list for Suncheon Bay love motels.  What about you? Would you stay in a hotel that had no recommendations or online presence?  Or have you accidentally (or intentionally) stayed in a love motel?  Do tell!