A few months back I heard about the  opening of the first hotel under Richard Branson's Virgin Group and I immediately thought, "I need to get there". I'm definitely a loyal customer when it comes to brands I like, and in the world of travel, Virgin is one of my favorites.  Ever since my first Virgin Atlantic flight to London over 15 years ago, the airline has symbolized all that is fun and special about travel.
So when I had a chance to go to Chicago earlier this month, I won't pretend that getting to stay at the new Virgin Hotel wasn't one of the major draws. And, of course, the experience did not disappoint. Here are 10 reasons I'll definitely make my way back to the Virgin Hotel in Chicago and why I look forward to checking out others as they open around the country (Nashville and NYC are in the works).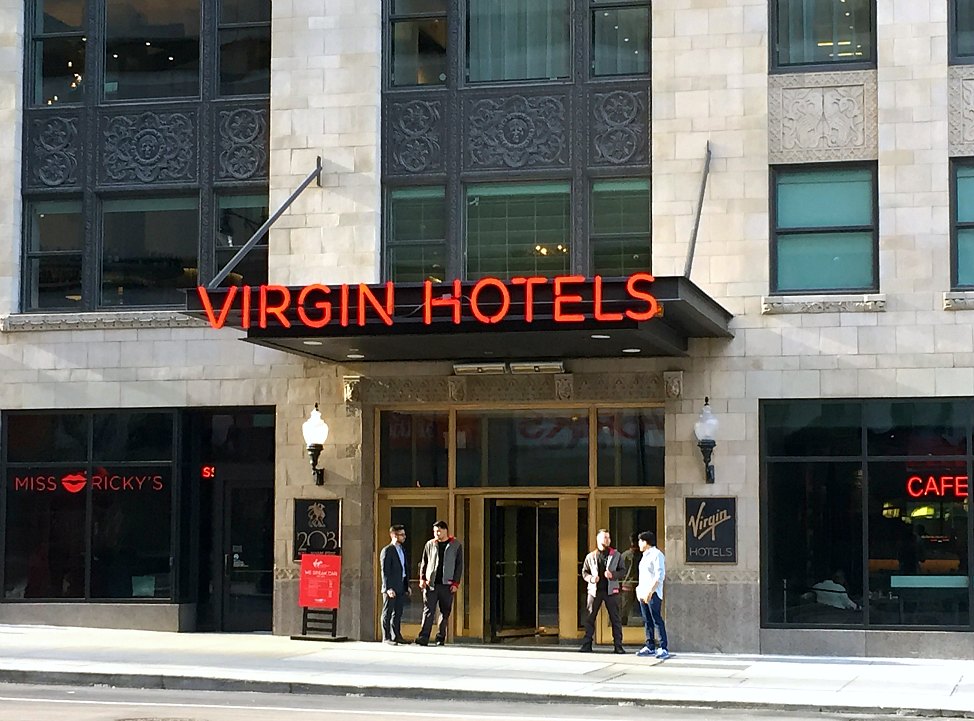 1. You have no doubt this is Richard Branson's hotel. Let's face it, an airplane is an airplane, but it is the friendly service and the playfulness of the Virgin Atlantic experience that made me fall in love with the airline.  The Virgin Hotel maintains the same cheeky sense of humor that you get with Virgin's other companies. You feel like Richard Branson could be just around the corner at any moment with a bottle of champagne and an invite to his private island.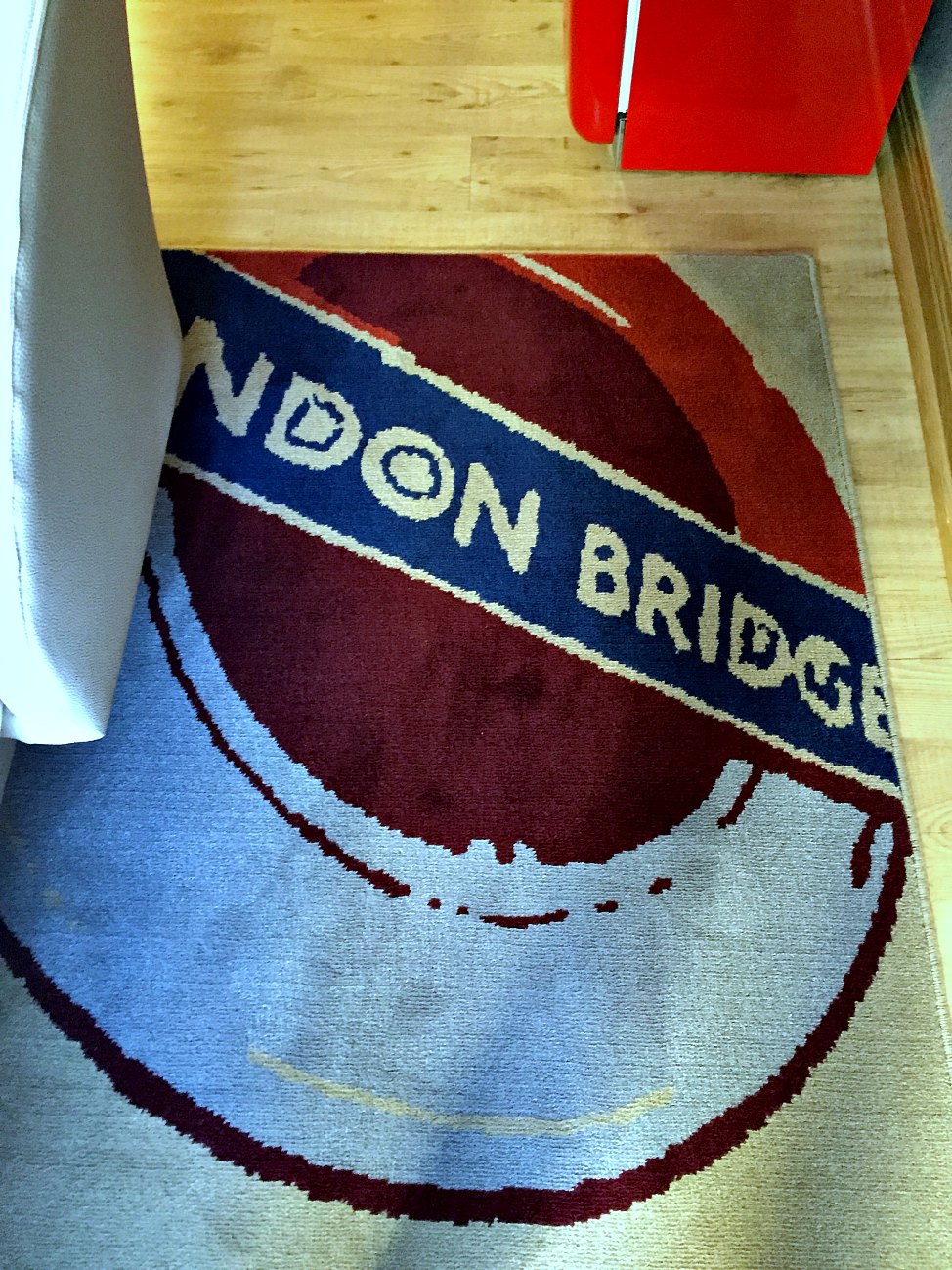 2. You are encouraged to bring your pooch along for the stay.  A British pet bed in the lobby and regal dog statues outside the dog-friendly rooms let you know that dogs are not only welcome, but encouraged.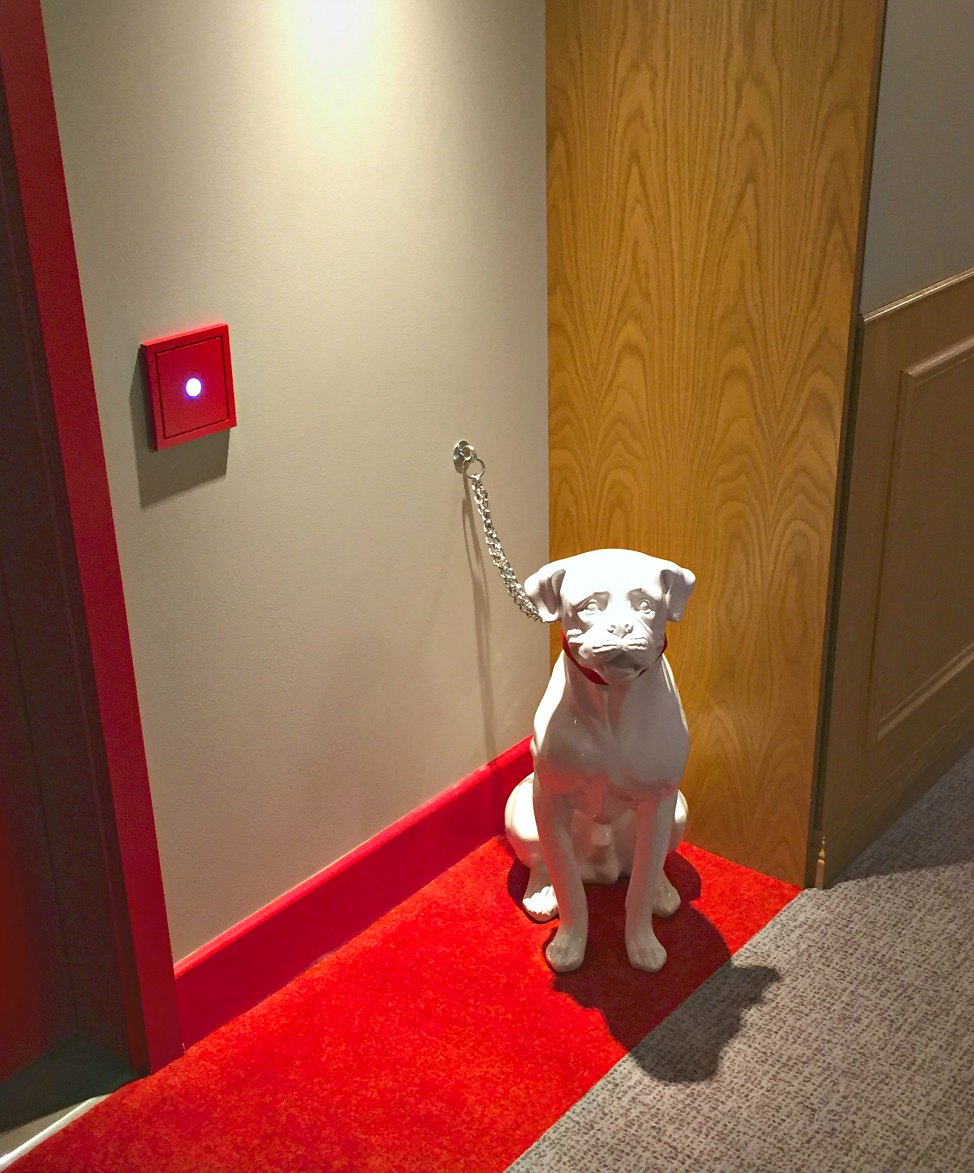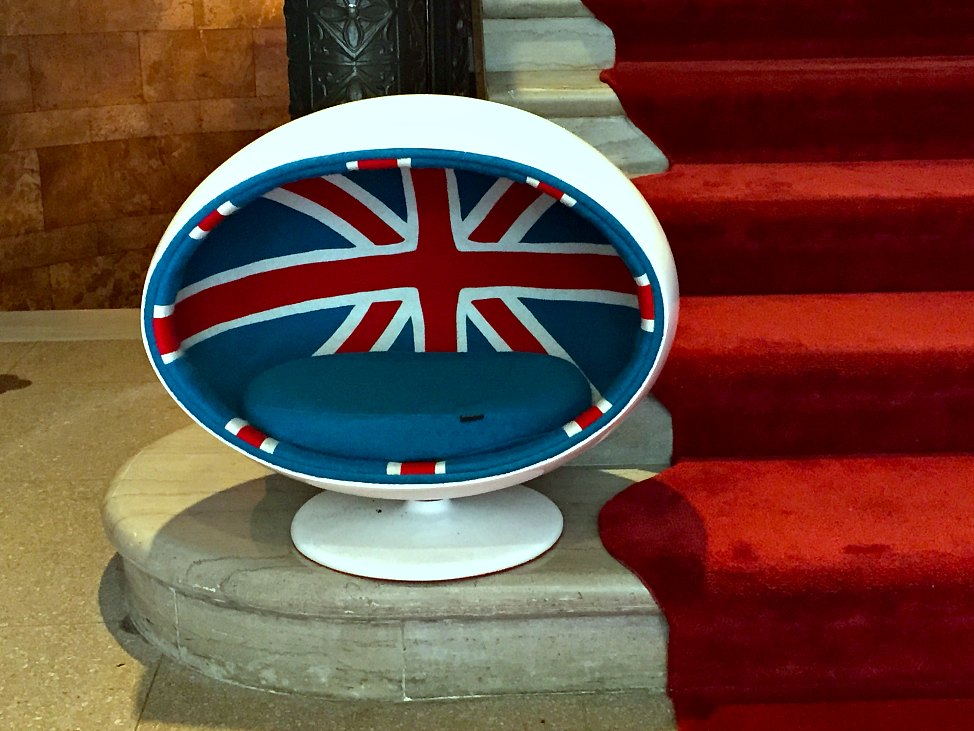 3. The Commons Club is anything but. The hotel's restaurant/bar/game room/lounge is one of the most welcoming I've seen in any hotel. You can curl up in the lounge area with its curved couches, shag carpet and furry pillows and I'd only be half shocked to see Austin Powers stroll through. A few steps away, there's also a big wooden community table where you can pull up a bench to work, brainstorm or play a board game…or stare at the hundreds of books, toys and other random knick-knacks. This all flows into the bar and restaurant area which perfectly blends chic and casual so that no matter how you're dressed, you seem to fit in.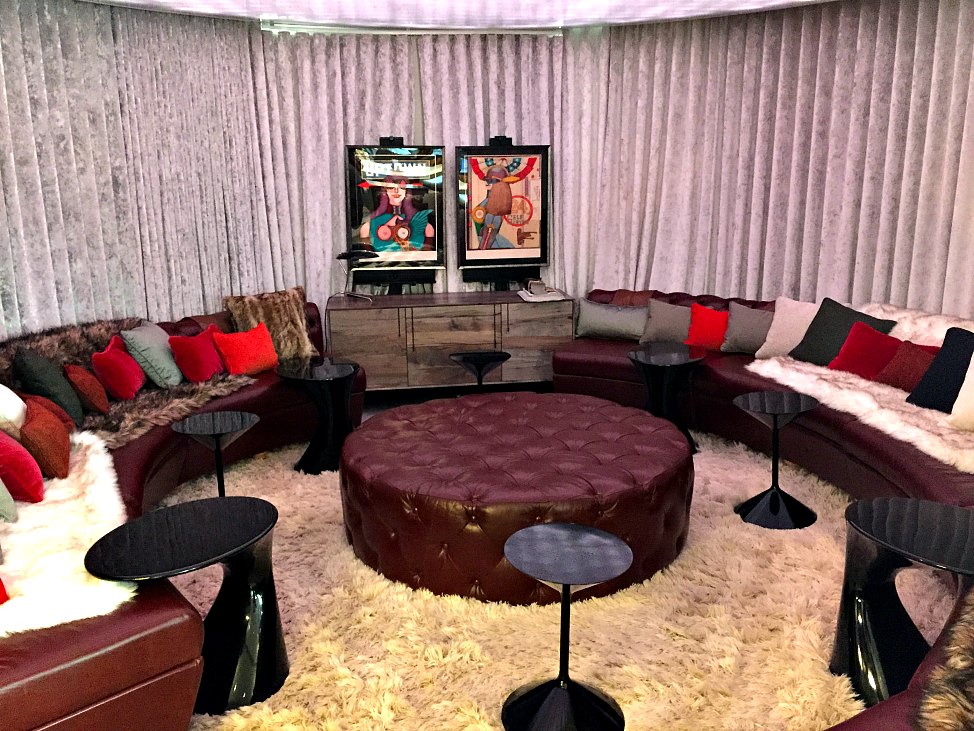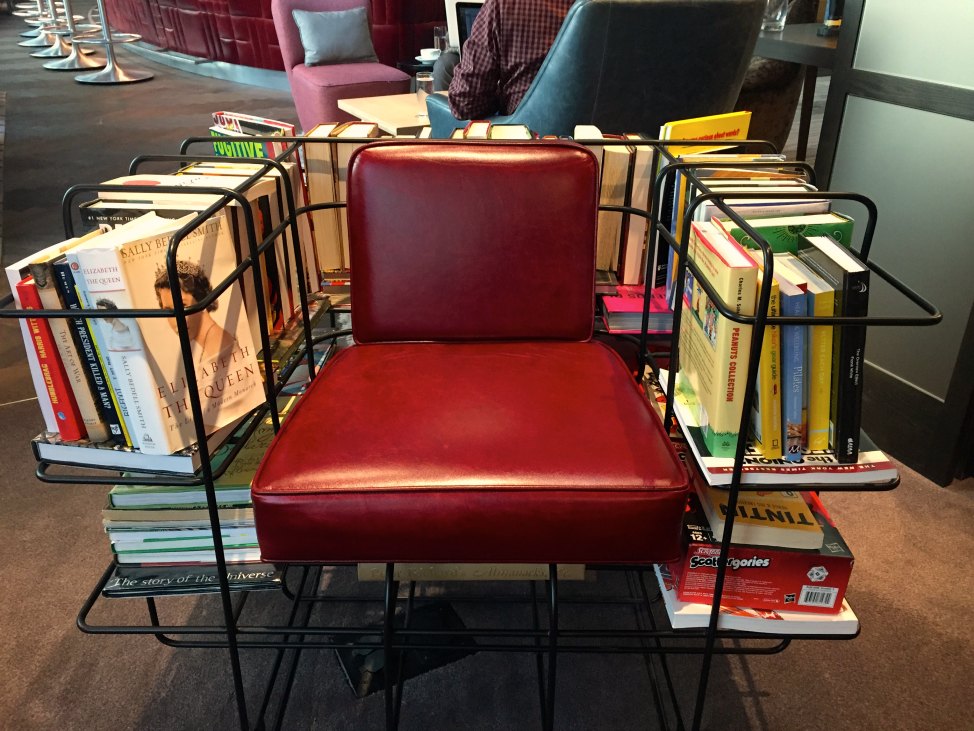 Plus there's a Social Hour at the Commons Club for guests every evening from 6:00 – 7:00 where the drinks are on the house!  I have been to a number of hotels that offer this courtesy, but normally you are restricted to just beer or wine or maybe a couple of standard drinks.  At the Virgin Hotel every drink on the menu is free including their delicious speciality cocktails.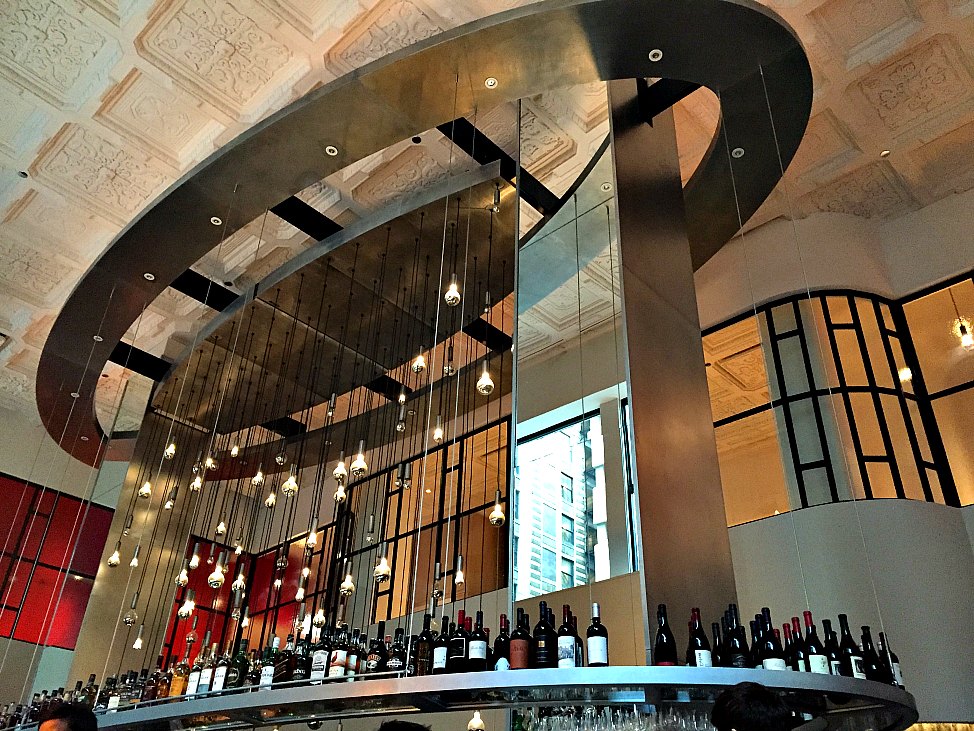 4. Your hotel room has its own app. Download the hotel app to not only book your stay, but also to check in, control the temperature of your room, order room service, watch TV and socialize with other guests. Oh, and her name is "Lucy".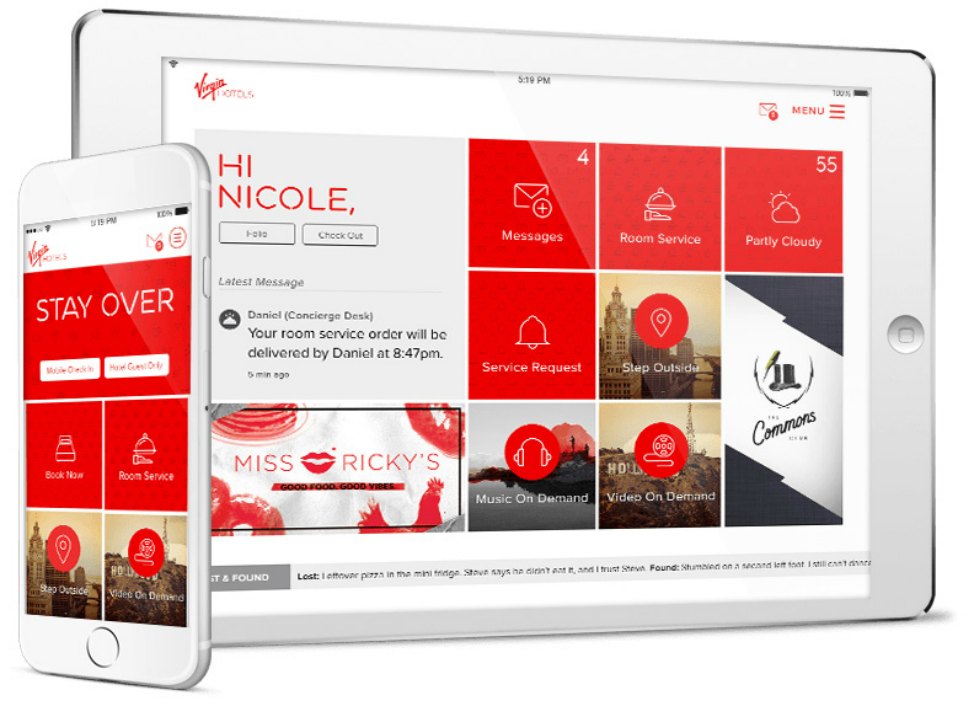 5. That comfortable bed which you can check out from a different angle.  Most beds have a headboard – nothing to thrilling there, but the patent-pending bed design at the Virgin Hotels has a "corner" headboard, that allows you to sit comfortably at the foot of the bed to read, work…or do whatever else may come to mind.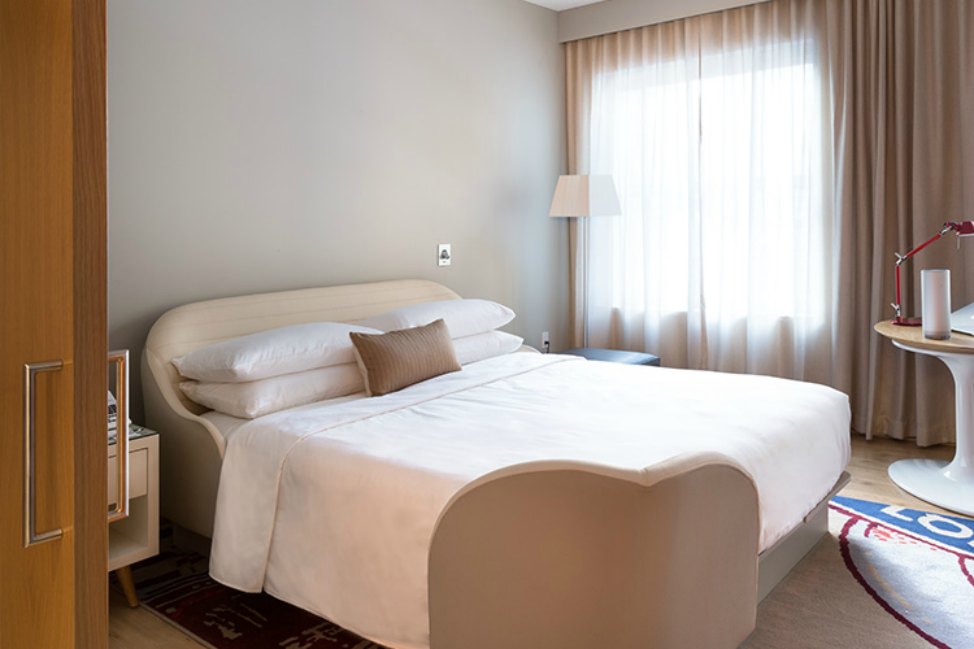 6. Tesla car service. As long as you're staying within a couple of miles of the hotel, you can arrange to have the house Tesla car drop you off in environmental style. Sadly, I always had to go a bit too far out of the area to use the car, but next time I'll be sure to get a ride even if I just need to go to the corner.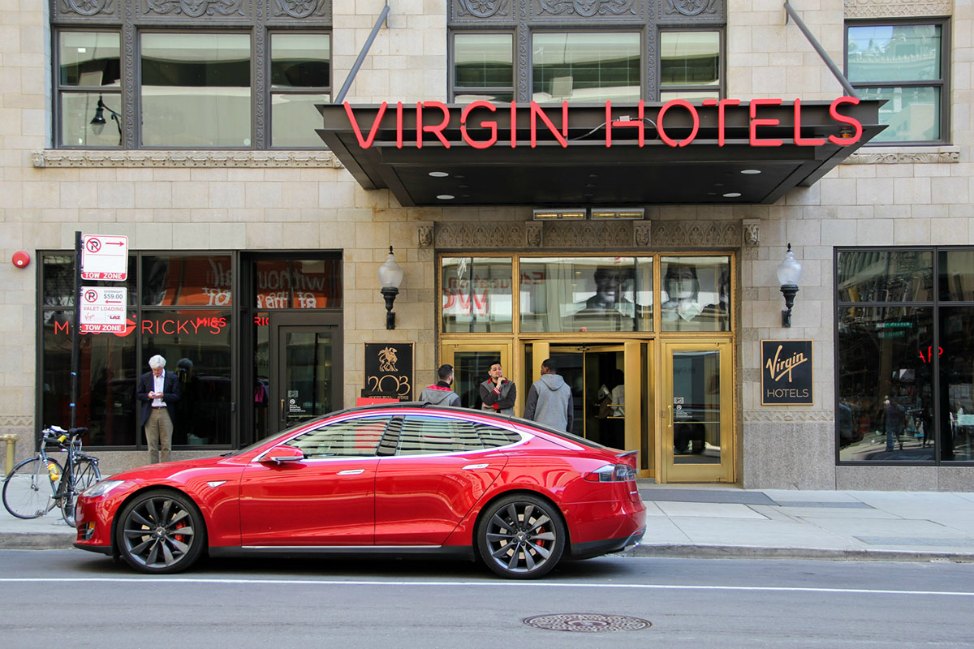 7. Great minibar options with shockingly normal prices.  The average hotel minibar has common food/drink options with egregiously high prices.  The Virgin Hotel has many pleasantly uncommon options for their minibar and you pay the same price as if you had run down to the corner drug store.  All that and a super cute red Smeg fridge.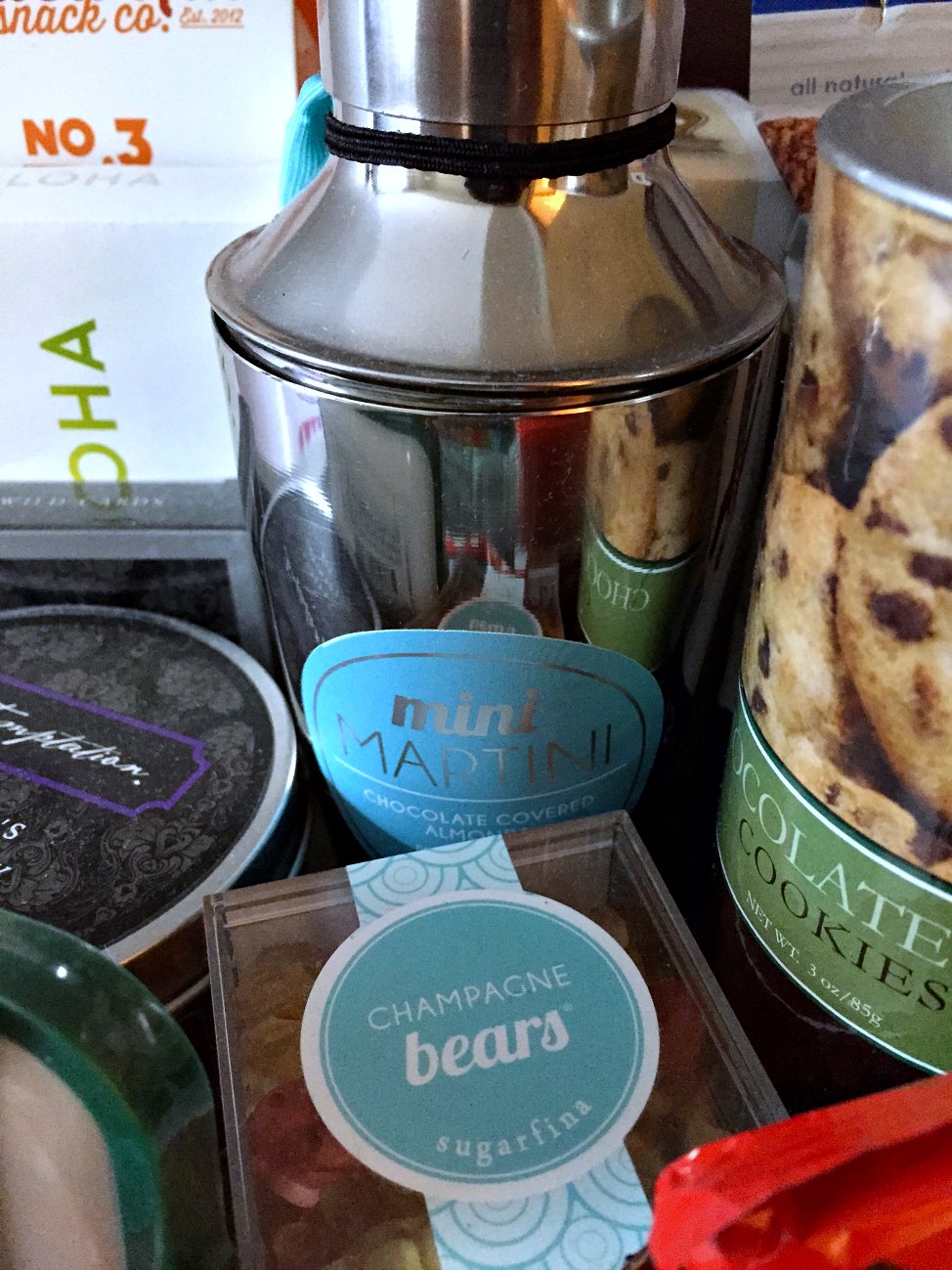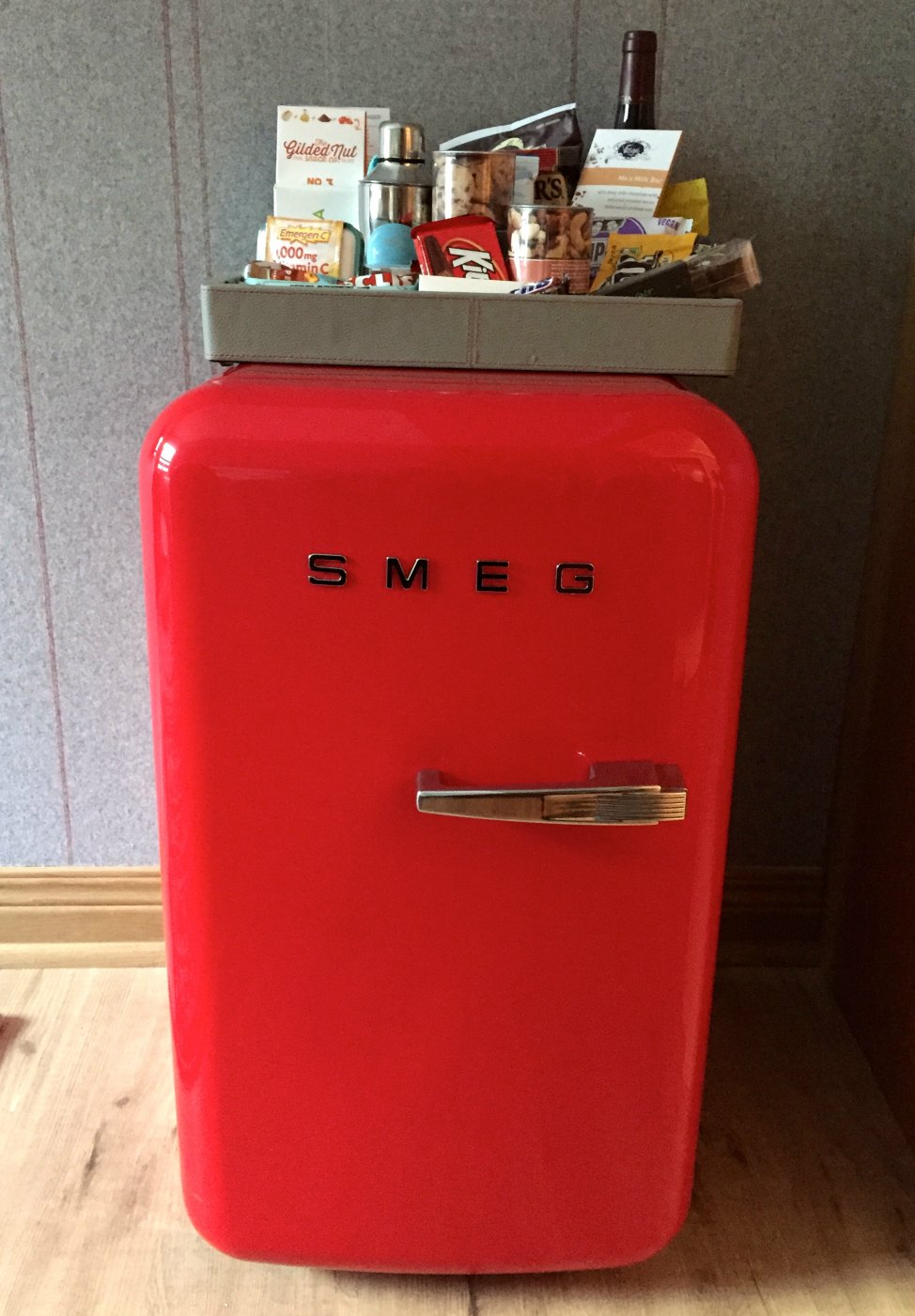 8. They admit to their faults. After an easy check in process (more than four hours before normal check in time) I got to my room on the 10th floor only to realize my window was no match for the "L" train tracks below. I could hear it loud and clear each time the train rumbled by. I desperately needed a 45 minute nap after my sleepless redeye flight so I went back downstairs to see about moving to a room on a different wing. Unfortunately all of their rooms face the main street but they kindly offered to move me to a room further down the floor, slightly further away from the tracks.  It did help as the noise level wasn't quite as bad, but I also had to laugh as I walked over to the bed and saw this…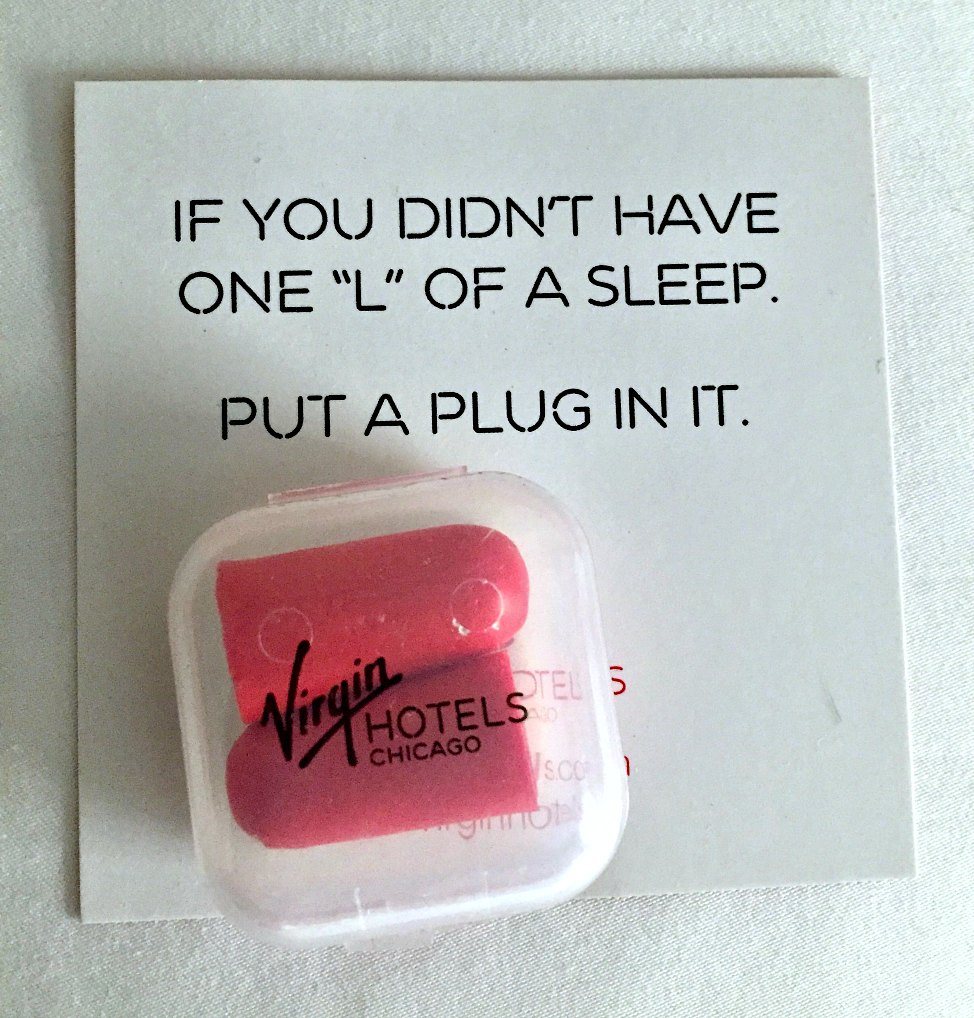 …at least they try to offer a solution and make you smile in the process.
9. Yoga mats, full sized umbrellas and shower sheep. All are on offer in your room just in case you need them.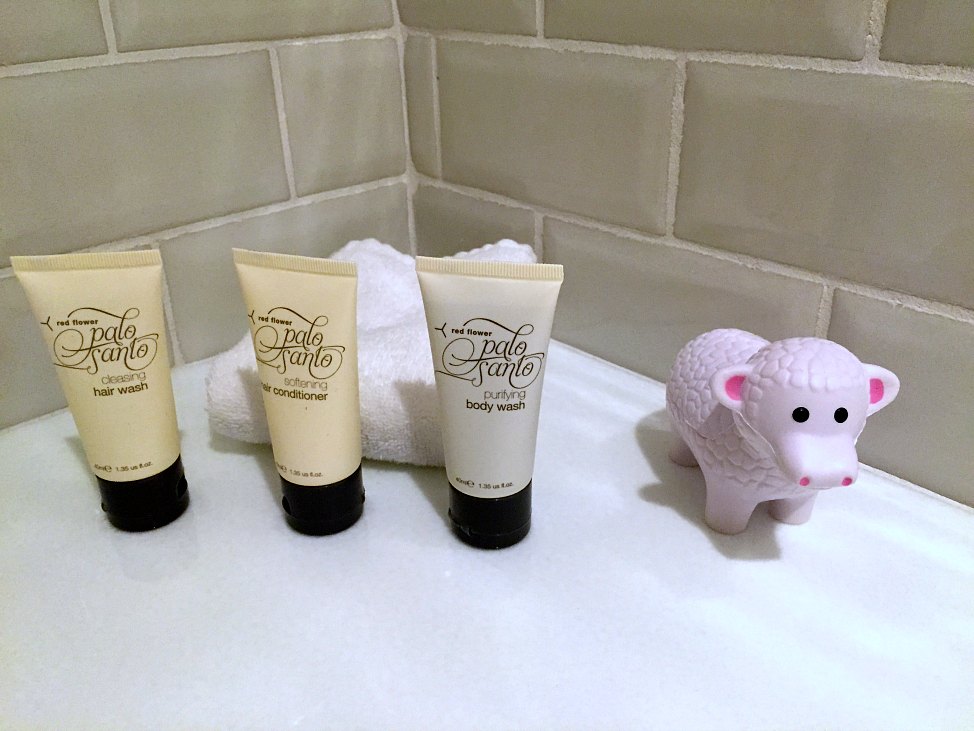 10. It is centrally located in the middle of the main tourist area.  While you can take the Tesla within a couple of miles, if you find yourself in Chicago on a sunny day, you can easily get out and walk and within a few minutes you'll find yourself near museums, parks, restaurants and galleries.  And if you want to get a bit farther, an "L" station is just around the corner.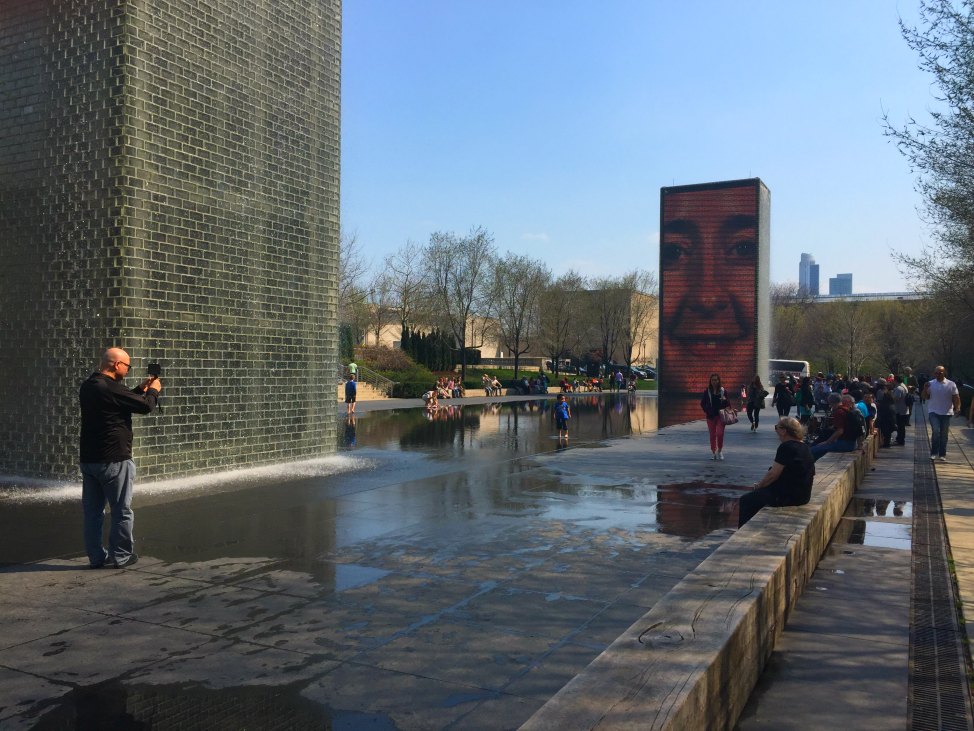 *Please note that all opinions are my own and I did not receive any financial compensation from Virgin Hotel to provide this review.  However, this post does contain affiliate links. If you make a purchase by clicking on them, I make a small commission at no extra cost to you.