A few weeks back I found myself making a last minute, overnight trip to Denver, Colorado. No business to attend to, no friends or family to see, just an extended layover with plenty of time to head into the city. Since I didn't have any agenda, I decided to make this quick trip about the hotel.
With little to do, I had the luxury of time to enjoy the room, snuggle up in a plush hotel bed with a good book or movie, check out the lobby scene, sleep in and just veg out.
From the Denver airport, I pulled out my iPad to assess what the last minute hotel options looked like. Using my favorite site for reviews (Trip Advisor), and for luxury deals (Jetsetter.com) and my favorite app for last minute deals (Hotel Tonight), I went to work on finding a comfortable place to just relax for a Saturday night stay.
One thing I was surprised to find out was that Denver has a solid list of funky, boutique hotels that I would have happily stayed at, but in the end it came down to 1 deciding factor. Not the price, not the location, but the fish.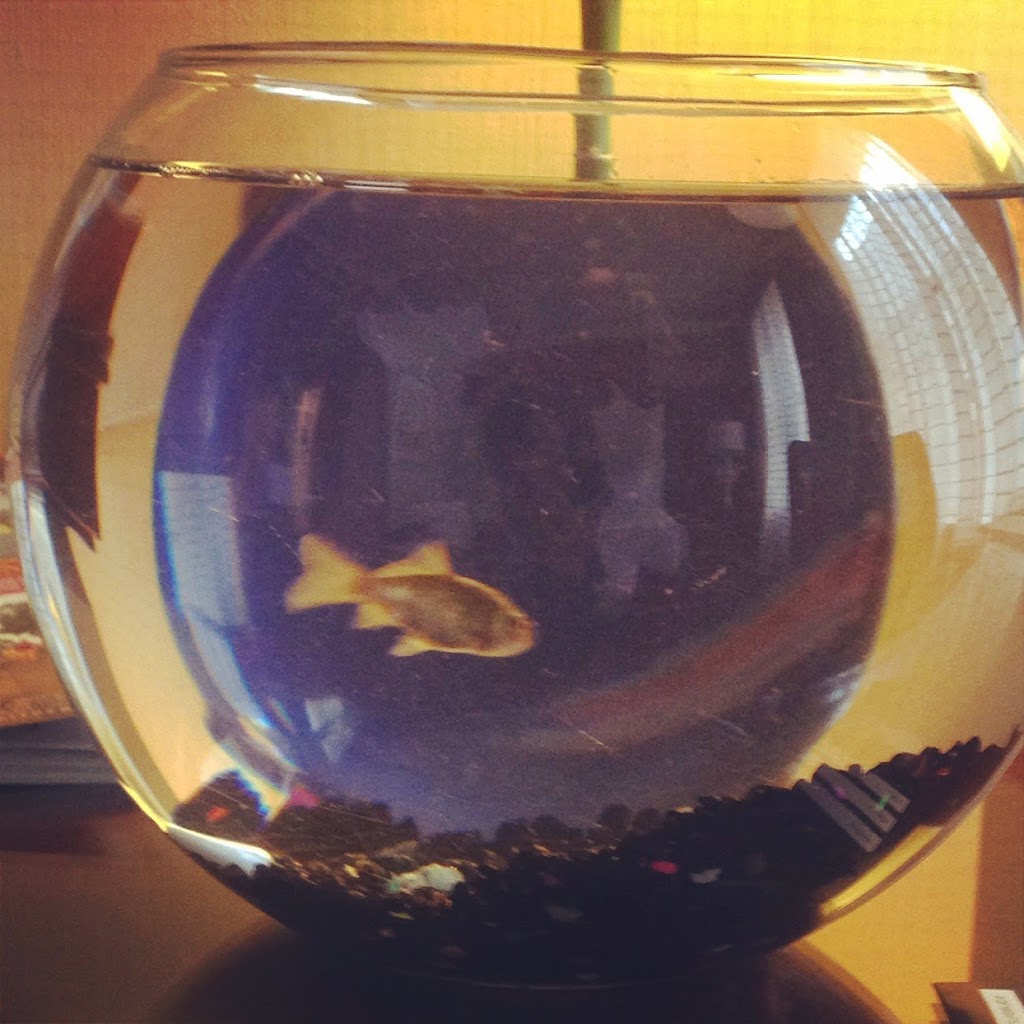 And not the fish on the menu, but the fish in the bowl that came with my room at Hotel Monaco. I've always heard about hotels that give you a little pet to make you feel "at home" in your hotel, but this is the first time I had a chance to experience this. And while the other Denver hotels on my short list all looked like fun, non cookie-cutter places to try out, I have to say it was this little guy who won me over.
This fish was delivered to my room about 15 minutes after check in and just like I would with a full-time pet, I named him right away. 'Mo Fishy' (Mo for Hotel Monaco) was my pet, attack fish and friendly minder for the night. He didn't make a mess, didn't make any noise and didn't even require feeding. Pretty sweet deal!
So yes, aside from Mo Fishy, there were definitely other fabulous qualities about this hotel. A big comfy king size bed, fun animal print robes in the room, quality bath products which made me wish for an unattended housekeeping cart in the hallway and a nightly free happy hour in the lobby.
Hotel Monaco, which is part of the Kimpton line of hotels, was located within convenient walking distance to the 16th Street pedestrian mall and Larimer Square with all of its shops and restaurants. A convenient walk, that is, unless you decide to leave the hotel mere minutes before an electrical storm whips up sending everyone diving into shops and restaurants to avoid the lightning and torrential downpour. With drenched clothes and an umbrella turned inside out, I can safely say I learned my lesson the hard way.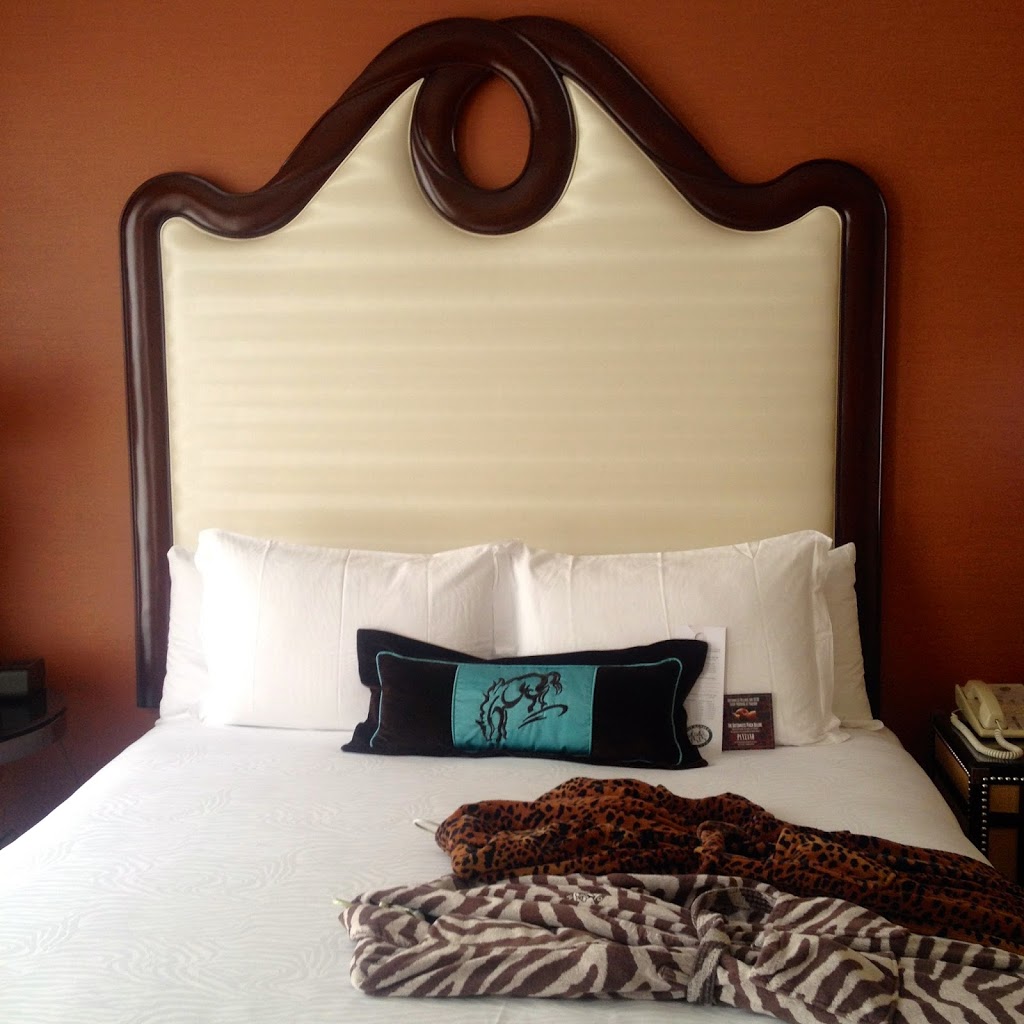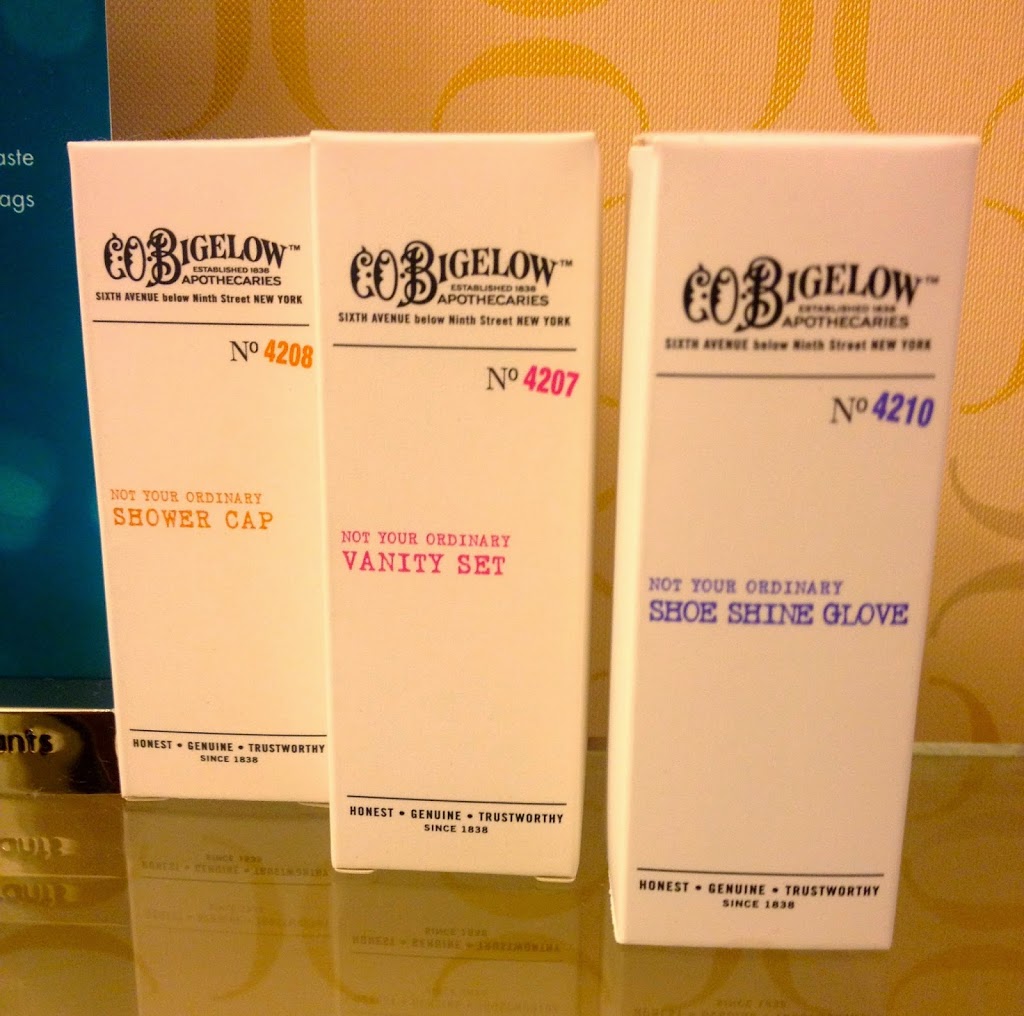 Luckily, as I learned, storms in Denver do not last long and I was able to continue my wander around the neighborhood not long after i was forced into a brewery to wait it out over a beer. Of course if you want to achieve the maximum amount of laziness…I mean relaxation, you don't even have to step outside of the hotel. There's a full service spa on site which I will definitely check out on my next visit and a upscale Italian restaurant just off the lobby.
So I'd say I did it all for the fish, which I did, but truly I was happy to get a all to brief stay at this fun hotel that does not take itself too seriously. Just ask the lobby cow!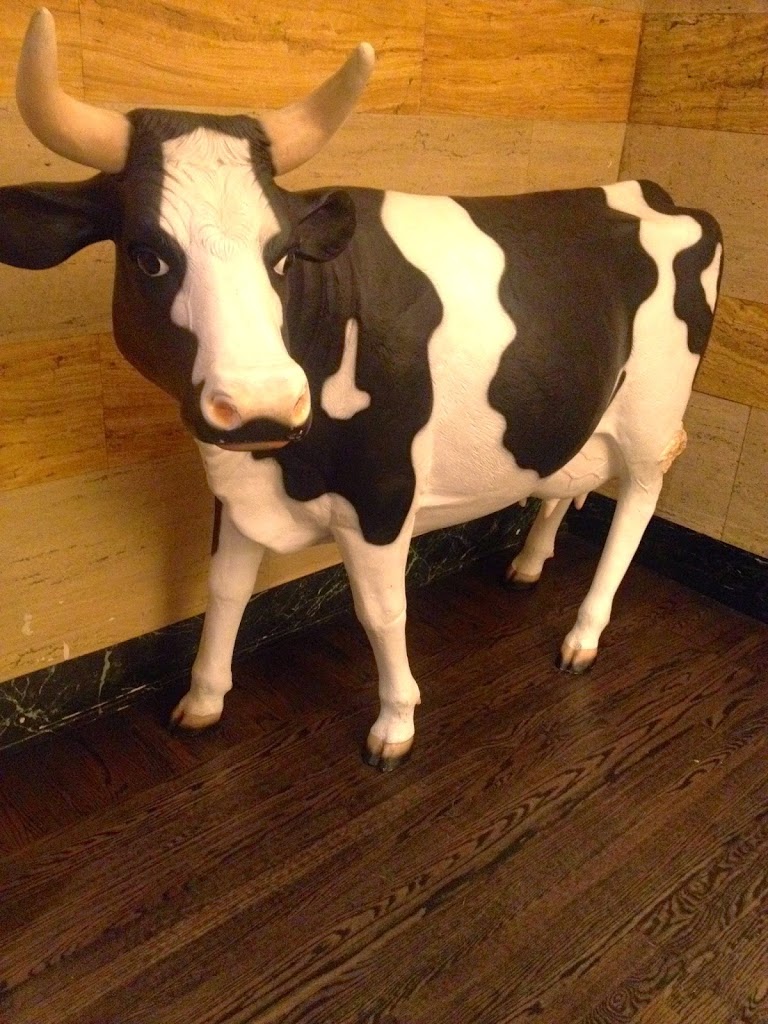 *Please note that all opinions are my own and I did not receive any financial compensation to provide this review.  This post contains an affiliate link. If you make a purchase using these links, I make a small commission at no extra cost to you.