If I had any worries about not liking the food or not getting enough food on my trip to Armenia, they were all quickly squashed under plates and platters of delicious food. Every meal brought a new type of cheese, meat, vegetable, fruit or in some cases I'm not even sure what.
I can say I enjoyed nearly all of it – even the meat which I only started eating about 2 months ago in preparation for this trip. The first few days I could only eat a portion of the meat I was served as I hadn't had a plate of meat in over 15 years. But by the end of the week there, I was pretty impressed with my progress. I made it through almost an entire plate. The things I do for travel!
We ate in small cafes, large hotel restaurants and by roadside stands. We ate by the sea, in a restaurant set up in someone's backyard garden and one meal we even ate in a cave. Of course like any good travel blogger, I had to take photos of the delicious treats and markets along the way. And check out the short bonus video at the end of this post.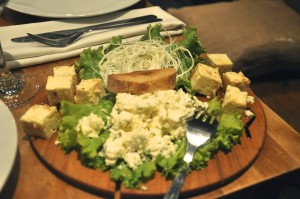 Scrambled eggs, tofu and noodles? Nope – all different types of cheese.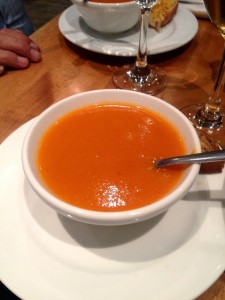 Warm, spicy tomato soup – my first meal in Armenia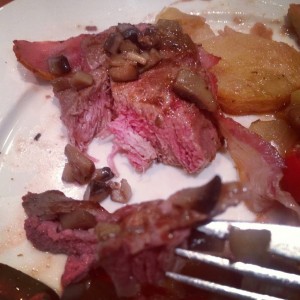 My first meat dish in Armenia was a bit intense for this non meat eater, but I gave it a go.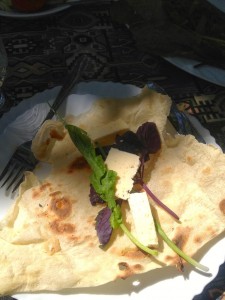 I could have eaten this all day every day. Cheese, mint and basil wrapped in fresh lavash bread.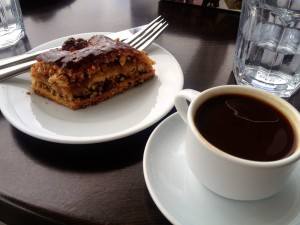 Pahlava – a denser version of the baklava I love from Greece and Turkey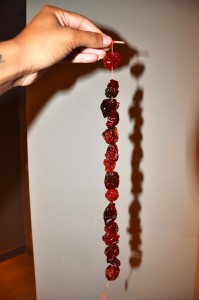 A string of deliciously sweet dried cherries….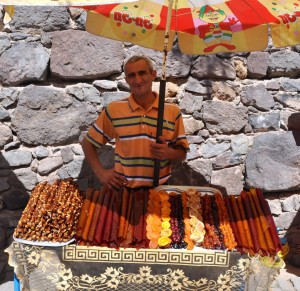 …and the vendor who sold them to me.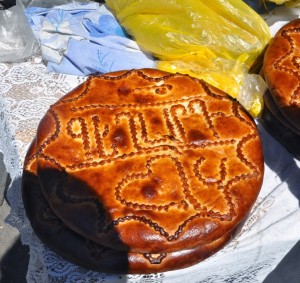 Sweet bread filled with almond paste.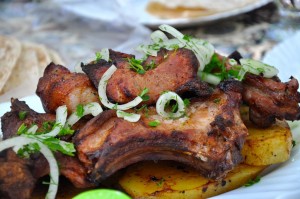 Armenian ribs at Serge's House Restaurant…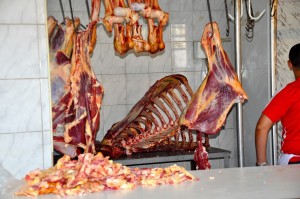 …and in case I wanted a reminder of the source.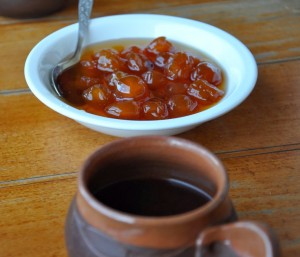 White Cherry Jam for dessert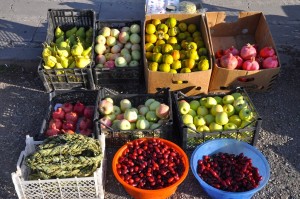 Roadside Produce Stand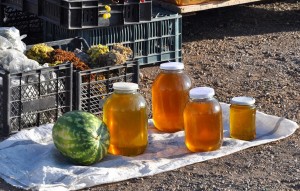 Large jars of fresh honey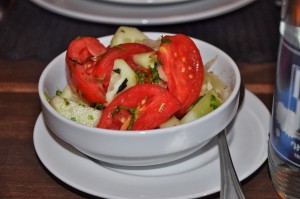 Garden fresh tomatoes and cucumbers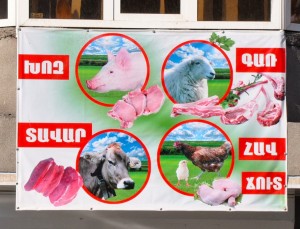 Cute animal pictures in case I didn't understand where my food was coming from.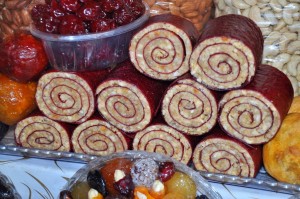 Armenian version of a Fruit Roll Up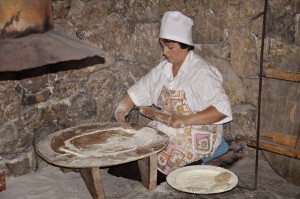 Traditional Lavash Making practices at Sergi's House restaurant
During one lunch, I got the chance to see where my favorite Armenian bread came from – definitely not the oven that I expected.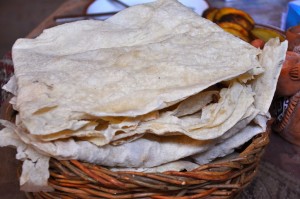 The Finished Product