Hi Everyone!
It's a Thursday night and I've made it home after a 12-hour work day to enjoy a nice glass of wine (a surprisingly good Tempranillo – Merlot blend) and a bit of restful quiet. Most nights I head straight from work to a high energy capoeira class or two, then back home for a quick late dinner followed by time finding random things to do until I realize its 2:00 AM and I should probably be in bed. It is rare I get a quiet, early evening to myself.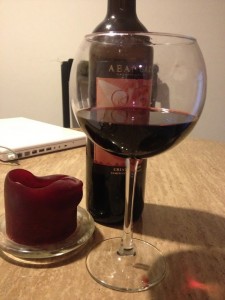 My writing implements for the evening
When you're constantly busy, it is easy to let the days slip by one after the other without every really thinking about what you're doing and where you're going. But sitting here quietly, I've realized a few things.
1. I really do miss being on an adventure.
2. My life could radically change in a few months…if I let it.
Of course no one knows exactly where they will be from one day to the next, let alone months ahead. But sometimes there is a predictability to life. If you're in the middle of a 4-year degree program, there's a pretty decent chance you'll be in the same city taking classes a few months from now. Or if you've just started a new job you really enjoy, you will likely see yourself at that company for at least the next few years. True, you could drop out of school, or you might find another job you like even better with a new company, but there's a better than average chance you'll continue along the similar path you're already on.
For the next few months I know I will often find myself playing the "this time last year" game where I think about what I was doing during my around the world adventure that I am not doing now that I am back to an office job and "regular life".
Not that regular life is bad. I don't have to live out of a suitcase, I get to see my friends on a regular basis and I can visit my family much more easily than when I am many time zones away. While my job involves the dreaded cubicle, it really isn't so bad, and as of a few days ago, I have health insurance again. Whee!
But in a few months this contract job will be up. There's a chance I could stay on if they offer me a full time job, or I may say its been great, but it is time to hit the road again. Or perhaps there is a way I can do both?
I definitely feel pulled in two ways. The things I used to do to tide me over between trips (reading my monthly travel magazines, looking through Pintrist boards of far off destinations and magical hotels, taking langauge classes and keeping in touch with friends who are traveling when I can't) no longer tide me over. Instead they make me want to do 2012 all over again (but even better).
But then I realize my other past time is focusing on things that keep me right here at home. I recently discovered the Houzz app (free!) for my iPhone which has over 1.4 million photos of interior and exterior home designs. Or I'm looking for a new living room couch (thanks to Chole the cat and her bladder full of revenge), or planning what I want to grow on my roof top this summer, or getting involved with projects at my local capoeira academy. These are all clearly thoughts of a woman who wants to stay put.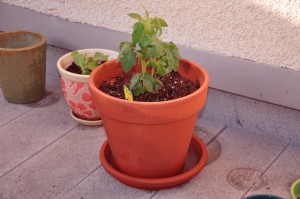 Things I will not be doing if I hit the road
Or are they? Perhaps I'm locationally bi-polar. One foot in the living room and one foot on a plane. Between now and August, when my contract position ends, when my awesome roommate heads off to graduate school on the East Coast, I have some critical decisions to make. Where I want to be…How I'll make money…What I want to accomplish with my life.
All BIG questions, but none I'll decide on tonight. Tonight, … I think I'll just have another glass of wine.