In
last Thursday's post

,
I began my interview with Natalie Compagno, co-owner of Los Angeles' Travelers bookcase, a book store dedicated to all things travel. Naturally a place I love!
Below is the second half of our interview where I ask her more questions about her personal travels.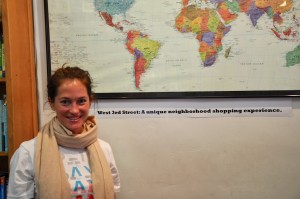 Natalie Compagno, owner of a Traveler's Bookcase
NH: Now, a few questions related to you and your travels. Where was the first place you visited and were you automatically hooked on travel?
NC: I guess the first time I traveled outside of the United States was when I went to France. I did an exchange program in High School and a girl came to my house from France during the school year then I went to stay with her in the south of France in the summertime. That was amazing and I never wanted to leave. I was very lucky. Then I did a semester at sea during college and after that…forget it! I was hooked.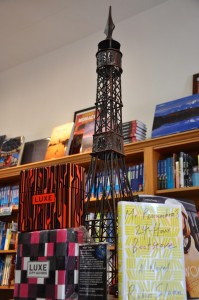 Gifts of all sorts at the Traveler's Bookcase
NH: How do you describe yourself as a traveler? Luxury? Budget? Adventure traveler?
NC: I try to be a "High-Low" traveler. So I'll splurge on a hotel for two nights then I'll go to a boutique hotel or a hostel for some nights as well. And I try to do the same thing with dining out. I feel like if you only go "high-end" you miss a lot of the culture. When you go very luxury, you are protected and taken care of, so it is harder to meet local people and to have experiences of your own. But at the same time part of being on vacation is that you want to experience an incredible hotel room or an amazing meal. I basically try to mix it up and do a little of both.
NH: I think I've read that you've been to over 80 countries. Is that correct?
NC: It depends on how you look at it, but I go by the Century Club List and that's 80 countries. But if you're not going by that list, its about 75.
NH: Is there any place that you haven't been yet that you are dying to go?
NC: Everywhere I haven't been yet! But I'd really like to go to Australia.
NH: So many people are looking for jobs that will allow them to travel regularly. How do you manage keeping up with all of your international travel while also running a great store?
NC: I wouldn't have a great store if I didn't travel. Without travel, I wouldn't be able to help my customers much. But we also have amazing people who work here so that's how we do it. That and we don't go away for too long. A week or two maximum and that helps us to keep a foot here in the store. It is a lot of work running this business – 24 hours a day – so we do need those weeks off.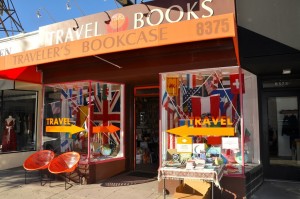 For all of your travel needs.
NH: So one more question before we wrap up, do you have a favorite item in the store? Something you almost hope never gets sold because you are so attached to it?
NC: One thing I would miss is the photo that a customer put up for display from the Mali music festival. It is such an amazing photo and I just adore it. The customer hung it up there for me and he said if anyone wants to buy it to let him know. So I passed a number of people's phone numbers and emails on to him and I kept asking him if anyone had bought it. Finally he said to me "the photo is for you!" Since it is a photo he took, he was selling people copies of the photo, not the one he put on my wall. I couldn't believe it because I had just loved that photo. If that had sold and I had had to take that down off of the wall and hand it to someone, I would have been very sad. But now its mine and I don't have to!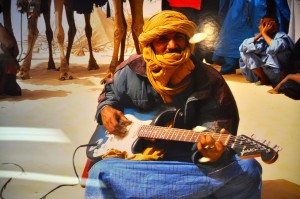 Natalie's favorite item in the store – a photo gifted to her by an customer.
Once again, I would like to say a huge thanks to Natalie for joining me for this question and answer session. Having visited the store so many times, it was great for me to meet the person behind the successful business. If you're in Los Angeles and you have a love for travel, please stop by the Traveler's Bookcase located at 8375 West Third Street, Los Angeles, CA 90048. If you're not in L.A. you can find them online at http://travelbooks.com/.