Paris. Rio de Janeiro. New York City. Tokyo.
There are certain cities you just expect to love even before you've visited them. They are iconic of a certain lifestyle, a certain culture, a certain "vibe". You've seen them in movies, read about them in glossy magazines and heard about them in song lyrics and you just know that something fun and memorable will be going on there. Even if you get to Paris or Rio or New York or Tokyo and find them not to to be your cup of tea, you at least go into the trip expecting something great.
Then there are the cities that catch you a bit by surprise. You may not have them on your radar. Heck…you may not even be able to find them on a map. But somehow you end up there, spend a little time exploring and before long you're kind of digging your surroundings. You smile a bit to yourself because you know you've found something special; a great city that is not on everyone's must do list.
There were two cities in Northern Europe that I had no intention of visiting this summer but in the end, ended up loving. I had left the European section of my Round the World trip relatively unplanned so I would have the luxury of going where ever the wind took me. Train schedules, hotel availability and friends' recommendations led me to both The Hague in the Netherlands and to Antwerp in Belgium. For this, I consider myself lucky.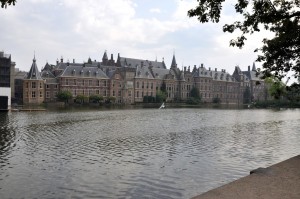 Pond surrounding the Dutch Parliament Building in the Hague.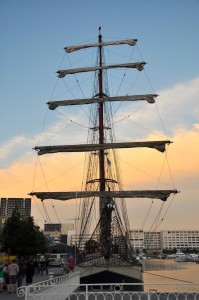 Tall mast in the harbor in Antwerp, Belgium
I had no doubt that both The Hague and Antwerp would be quaint, mid-sized cities with picturesque homes and winding bike paths, but I did not expect to find so many great art galleries (The Hague), so much great shopping (Antwerp) and a bounty of good places to eat in both cities. In The Hague I spent one night in the
Hotel Mozaic
which is now one of my favorite hotels on the planet and I rented a bike and rode along the rolling hills and sand dunes by the beach. I spent hours just popping in and out of small art galleries, picking out artwork for the home I'll buy one day when I stop traveling. Ha!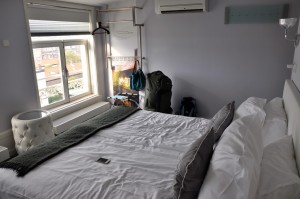 Please check out Hotel Mozaic if you're ever in the Hague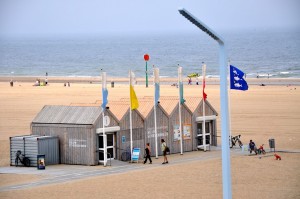 From the bike path along the beach in the Hague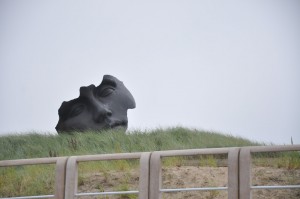 Interesting art pieces are not just in the museums in the Hague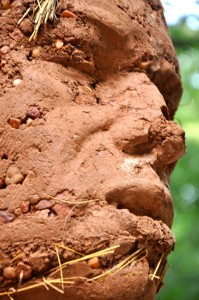 An exhibit of sculptures from African artists in a tree-lined park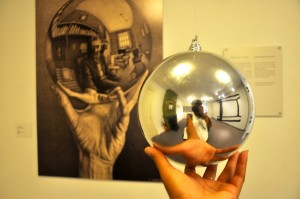 Having fun at the Escher museum in the Hague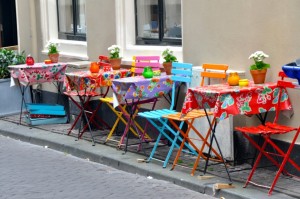 Colorful cafe tables await at a local restaurant
In Antwerp, I struggled to keep my money in my wallet as I cruised past the storefronts of well known and up and coming fashion designers. I also indulged in flavorful beers and deep pots of mussels (and frites of course).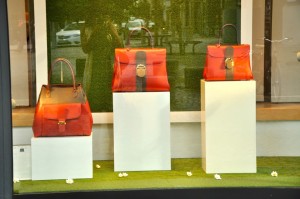 All three wanted to come home with me.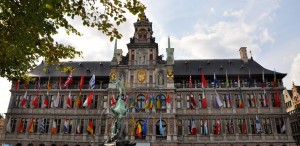 Antwerp's Town Hall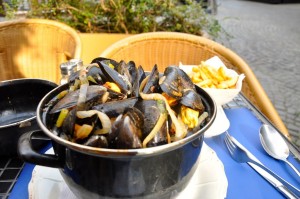 Moules et Frites in Antwerp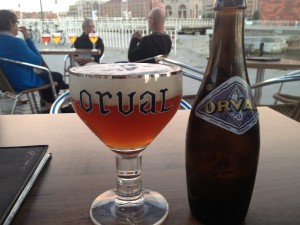 Washed down with a tasty brew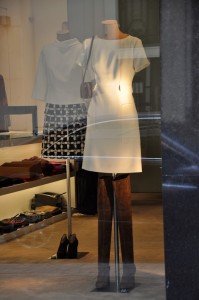 The boots…oh the boots!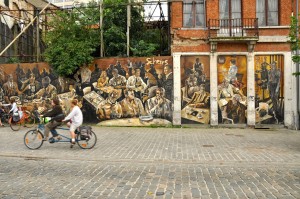 Street art in Antwerp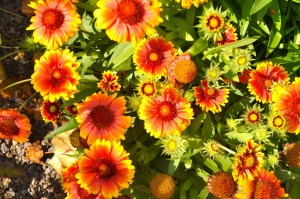 Beautiful wildflowers in the heart of the city
I only spent 2 – 3 days in each city, just enough to know I want to go back. Actually, the budding diplomat in me can especially see making a home in The Hague, an important seat of the United Nations and where most of the embassies in The Netherlands are found.
I'd love to hear what cities you stumbled upon and ended up liking much to your surprise. What made them so special? Or any city you expected to love but did not? Leave me a comment and let me know.