As I made my way from Asia to Australia to the Middle East and then to Europe I always had a small notebook in my bag to jot down everything from how much I was spending per day in Lisbon to the address of my hotel in Abu Dhabi. Of course I had my electronic devices too (ipad, iphone, Mac Book) but I was always worried that there would be a time that wifi or batteries would fail me and having something hand written made me feel a bit more secure.
I also used these notebooks to take note of the random things I learned along the way. Some of them are helpful tips, others just random info that I found interesting. No need to keep this list to myself, so I figured I'd share it here. So, let's start with the obvious tip that I've already shared:
1. Carry a small notebook & pen when you're travelling (or actually…just always have one with you no matter where you are). It only takes up a little space and its great for jotting down notes, directions, peoples names and phone numbers. And if you're in a restaurant taking notes, waiters may mistake you for a food critic and give you better service.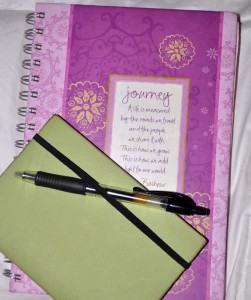 Always keep a notebook handy
2. Check in On Line Once, when I was running ridiculously late for a flight, the only thing that saved me was the fact that I checked in on line ahead of time. The gate attendant had told me that I arrived too late and would not be allowed on the flight. I begged and she only relented when she saw that I had already checked in on line.
3. Avoid the bulkhead row on International Flights This is often where families with babies and toddlers are placed. Wailing babies and Cheerio encrusted floors are not a recipe for a relaxing flight.
4. Check if the country you are visiting is Toilet Paper in the toilet or Toilet Paper in the trash can. Unless you want to get to know the local plumber, its important to know.


5. Always ask for that upgrade (hotel, airline, rental car). You just never know…


6. Ask for your hotel room to be away from the elevator. In older hotels, the elevator shaft can be noisy and even in newer hotels, the constant traffic from guests can be disturbing.
7. Avoid leaks from shampoo bottles. Remove the bottle's top, place a small bit of toilet paper or tissue inside the top then place the top back on the bottle. This way even if the cap opens, the tissue will reduce the amount of product that leaks out. Note: Be careful not to use too much paper otherwise the top will not fit back on tightly and leaks will occur.


8. Visit local food and antique markets. They are always great for soaking up local culture, customs and foods.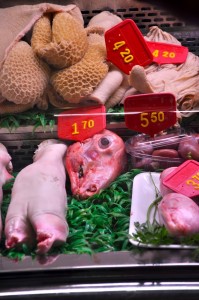 Local Markets: Great for taking pictures of things I would never (willingly) eat
9. Assuming its safe, take a ride on a local bus. See parts of the city you don't see on a metro amongst people you won't meet in the back of a taxi.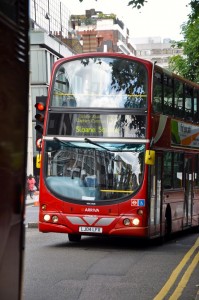 London Buses
10. Always carry a packet of tissues. They are cheap and the pennies you spend on them will be more than returned by the thousands of ways you can use them.
11. Take pictures of museum plaques. Great way to remember interesting facts about the artists/artwork later or the names of pieces that you like.
Plaque at the Beirut National Museum
12. Don't badmouth McDonalds or Starbucks. In a pinch, their bathrooms and wifi are priceless.
McDonald's in Tokyo
13. Wake up early and stay up late. Take naps during the day when locals are either working or taking a siesta.
14. If you're going to splurge on a nice meal, do it at lunch…and get a glass of wine. You'll get more bang for your buck.
15. Consider Air BnB for accommodations. A decent priced option that often comes with a kitchen and advice from a local.
16. Hotel room floors are nasty. Wear socks or flip-flops at all times.
17. Cyprus has the best selection of salads, hands down.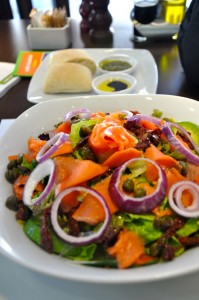 Fresh, delicious salads in Cyprus
18. When in Japan, try the Green Tea Kit-Kat bars. You won't be disappointed.
19. If you're mailing a package from Lebanon, take your passport. They will ask for it and if you don't have it they will send you home to get it. And be prepared for them to go through every item thoroug
hly.
20. Earplugs!!
21. Even though it is only a 30 minute flight away, you cannot exchange Lebanese Pounds for Euro in the Cyprus airport. In fact it is hard to find any country who will exchange Lebanese pounds.
22. Carry mints or gum. Fresh breath fast and they can be a quick burst of energy when you're feeling sluggish.
23. Capoeiristas, always put your cord in your carry on. That's not something you want to have to replace if your checked luggage goes missing.
24. The answer to the question "Are you married" is always 'YES'.
25. The answer to the question "Are you traveling alone" is always 'NO'.
More tips to come in the next post…stay tuned.