While not an obscure city, I rarely hear Madrid mentioned as "a favorite city" or "a beautiful place to visit". But as I wrap up my second visit to this city, I have to say I'd happily describe Madrid with both of those descriptions. I found Madrid to be fairly easy to navigate even for someone who knows minimal Spanish, and at every turn I was met by a beautiful building, inviting store front or calming green space. Some cities, like Paris, you just know are going to be winners based on all of the press and accolades from fellow travelers. But for a second time, Madrid came in under the radar and totally charmed me. I tried to keep my camera by my side as much as possible and here a few of my favorite images of this beautiful city.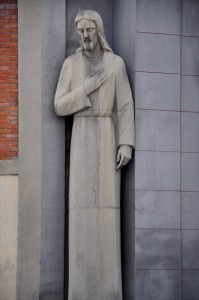 Statue across the street from my apartment that blessed me each day I went outside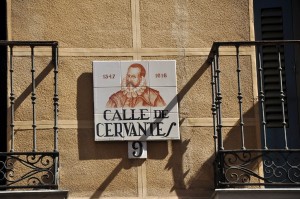 Loved the tile street signs in Madrid – this was my street for a week.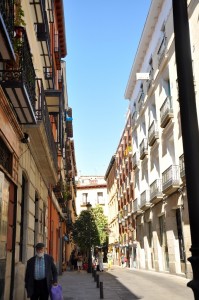 Beautiful Barrio de las Letras – named because of the many Spanish authors who lived there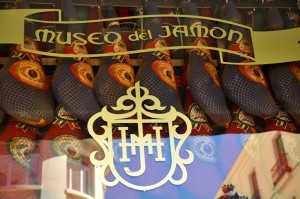 Vegetarians beware – one of many "Ham Museum" restaurants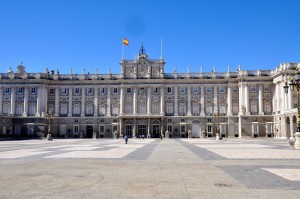 The Royal Palace of Madrid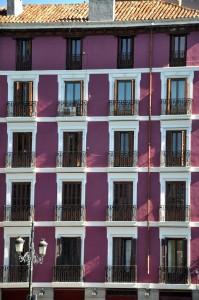 Vibrantly painted apartment building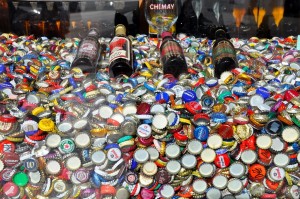 The front window at a local liquor store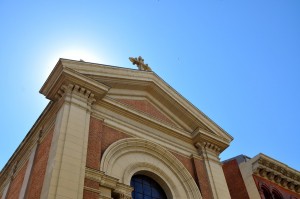 A beautiful church on a clear blue day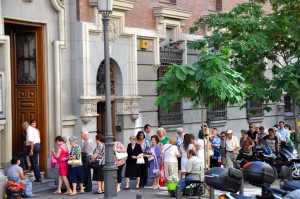 Locals queue up for a Friday morning church service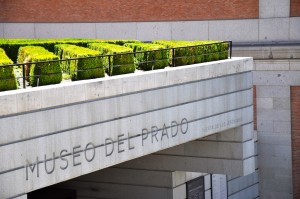 Entrance at the famous Prado Museum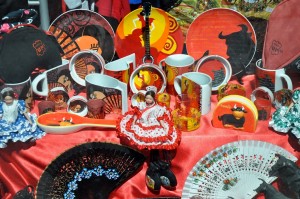 With barely any room left in my luggage, I like to take photos of the fun things I could have bought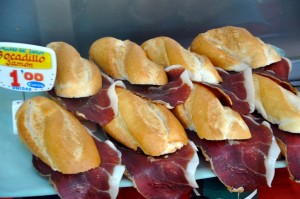 A cheap snack is available at every turn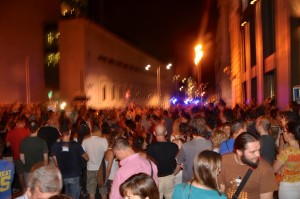 Locals shut down the stre
ets as the protest the economic situation in Spain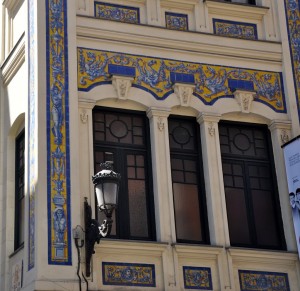 A brightly tiled building facade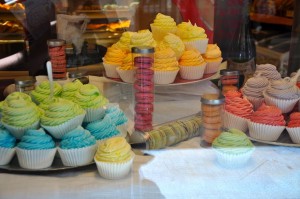 Reason no. 253 why my diet has failed in Spain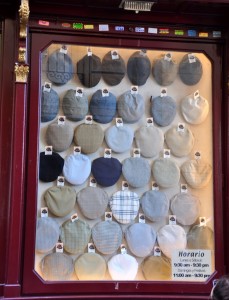 Did anyone else ever read the book "Caps for Sale" when they were little?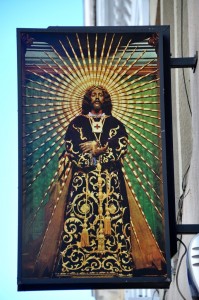 Jimmy Hendrix as Jesus??