I'm not going to lie. Today I am really struggling to come up with something to write for the blog. Most days, an idea pops into my head the day before I put up a post and then I have some time to think about it and plan and then the words just flow. But today…mmmm. Not so much.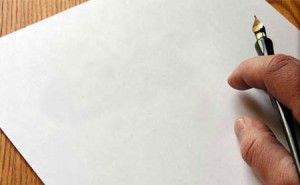 I had a couple of good ideas plus I reviewed my archive list of topic ideas that I've compiled over the last few months, but I don't feel very inspired to write about any of them today. Instead I think I'll just give you all a quick update of where I am in my travel planning since that's all I seem to think about these days.
The last big update was that I booked my Round the World ticket. I'm still riding that high, but it is time to get down to work. I have 37…count 'em…THIRTY-SEVEN days until I take off for Tokyo. That's just over a month to:
Fit in all my Doctor's Appointments (while I still have full health insurance)
Decide on an option for traveler's insurance
Find someone to sublet my apartment while I'm gone (if know of anyone looking for a spot in LA, please email or leave a comment below)
Find someone to buy me out of my car lease (it is listed on swapalease.com, but like above, if you know anyone looking for a nearly new car…holla!)
Get my hair done (at least two separate appointments needed)
Book accommodations in my first 2 countries (at least)
Shed my packrat tendencies and relearn how to pack for a RTW trip (I've done it once, but I have regressed a lot over the last 10 years)
Sort out my electronics (wifi access on the road, adaptors, phone service options)
I could go on (and I have an Excel spreadsheet check list to prove it)…
Yesterday I took another big step and I told my boss that I was applying for leave of absence. Gasp! Even though I'm sure this is what I want to do, I was still nervous actually saying the words.
"I've given this a lot of thought over the past few months, and I have decided that I want to apply for a leave of absence from work".


When I went to her office and opened the door, I had a feeling of "there's no going back now, Nailah! After this conversation, you are on a new path towards a great deal of (good) change."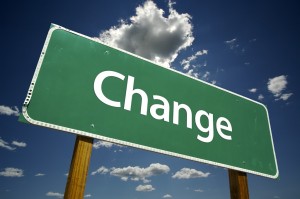 For the most part I've had good experiences with my boss, so I wanted to let her know that I was about to ask for a 6 month leave of absence before I actually submitted the on-line request forms. I didn't just want her to get an automated email saying I had requested a leave without having spoken to her first. She handled it well and said that she understood there was life outside of work that people wanted to pursue. She said she had to review the policies and then with the Vice President of our group, decide if my leave would be approved or not.
I submitted the actual forms today and then figured I could sit back for a week or so until a final decision was made. In actuality, that week ended up only being a few hours. At the end of the day my boss called me into her office again, just 24 hours later, and told me my leave request was denied. Big old fat NO. Is it weird that I felt relieved??


So now the final decision is mine. I can either put my plans on the shelf and figure out a better time to take on the world in return for a job and a paycheck and security. Or I can throw all caution to the wind and begin to draft my resignation letter. I told my boss I needed a little time to think about it…but I think we all know which way I am leaning. Stay tuned.